Chocolate Chip Oreo Cookie Brownies
Choosing a dessert can sometimes be difficult. Should I have an Oreo? A Chocolate Chip Cookie? A brownie? Well, this recipe  for Chocolate Chip Oreo Cookie Brownies will ease that tough decision. Just have all 3! Not on their own of course, but combined into one of the most amazing brownie recipes ever. This brownie has a chocolate chip cookie crust, oreos on top and then a perfectly fudgy brownie baked on top. You really can't beat that, now can you? You can also try double stuffed oreos in this recipe. I can only imagine they would add double the delish factor! I think I will give that a go the next time I make them…which will be soon!
Chocolate Chip Oreo Cookie Brownies
Ingredients
Brownie layer
10 T. butter
1¼ cups sugar
¾ cup cocoa powder
½ tsp. kosher salt
2 tsp. vanilla
2 eggs
½ cup flour
Oreo layer
Cookie Dough layer:
½ cup soft butter (at room temp)
¼ cup brown sugar
¾ cup white sugar
1 egg
1¼ tsp. vanilla
1¼ cups flour
½ teaspoon salt
½ teaspoon baking soda
½ teaspoon baking powder
1 cup semi-sweet chocolate chips
Instructions
Brownies
In a saucepan, melt the butter. Then, add sugar and cocoa.
Whisk well and remove heat.
Add salt, vanilla, eggs, whisking.
Add flour.
Cookie layer
Beat butter and sugars.
Add vanilla and egg,
Add dry ingredients.
Stir in chips.
Assemble
Pre-heat the oven to 350 degrees F.
Line the bottom of a 9x9 baking pan with nonstick foil.
Press cookie dough in bottom.
Lay Oreos on top.
Pour on and spread the brownie batter.
Bake 35-40 mins.
Let cool a few hours before cutting.
Adapted from What's Gaby Cooking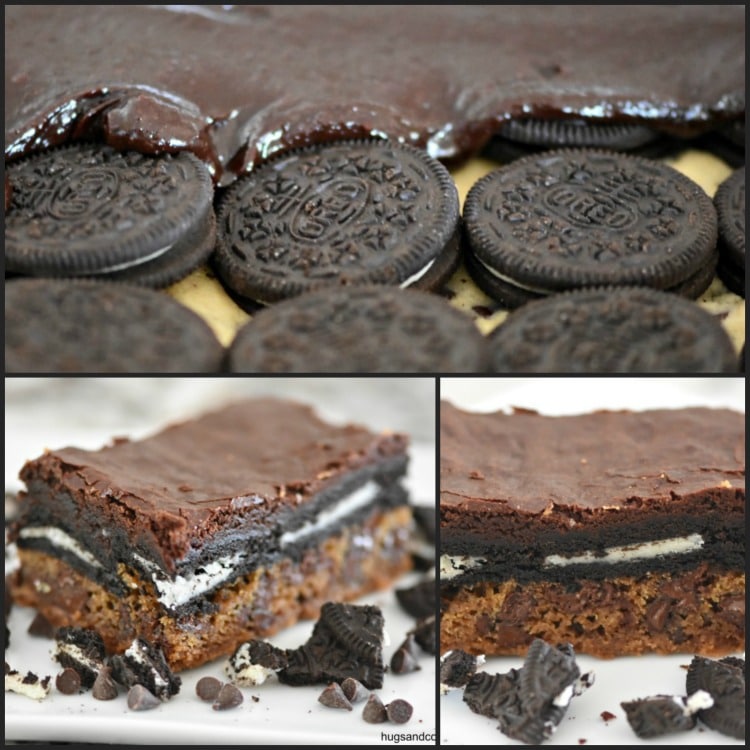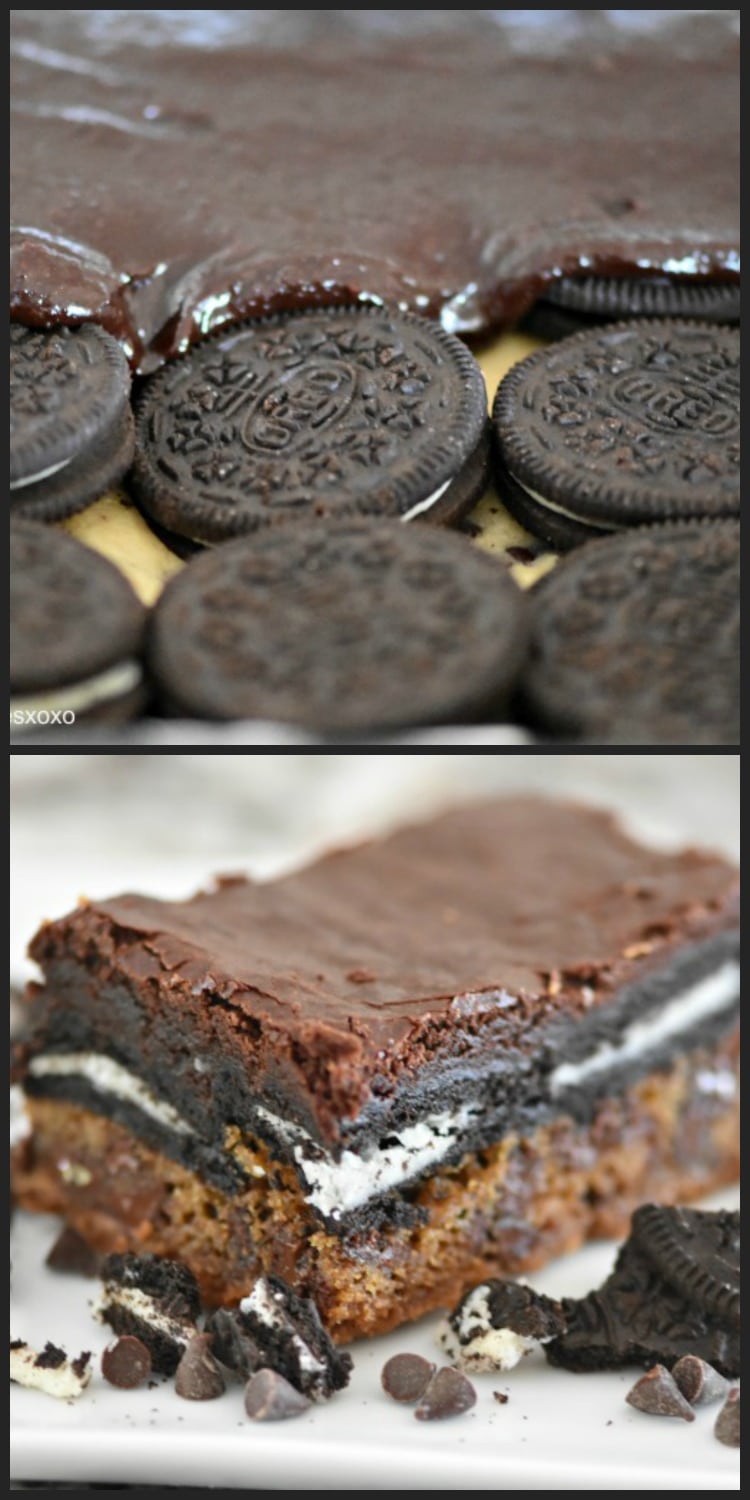 You May Love These, Too! XOXO