Have you made my Mom's famous cream puffs yet? NO? What are you waiting for! hahaha This recipe is a cream puff in pie form. That means more cream for you! Definitely serve up this cream puff pie at your next gathering! I also drizzle on some chooclate syrup at the end but that is totally optional!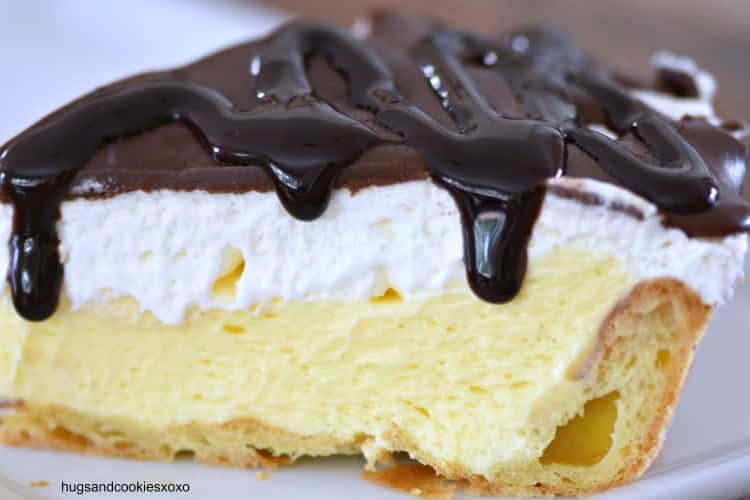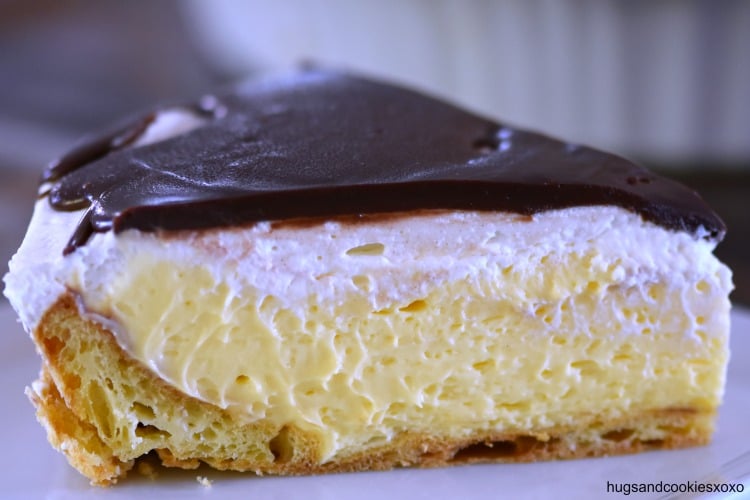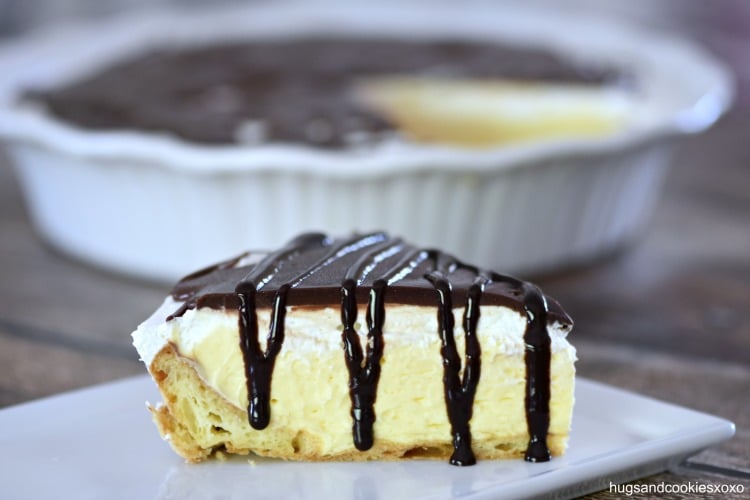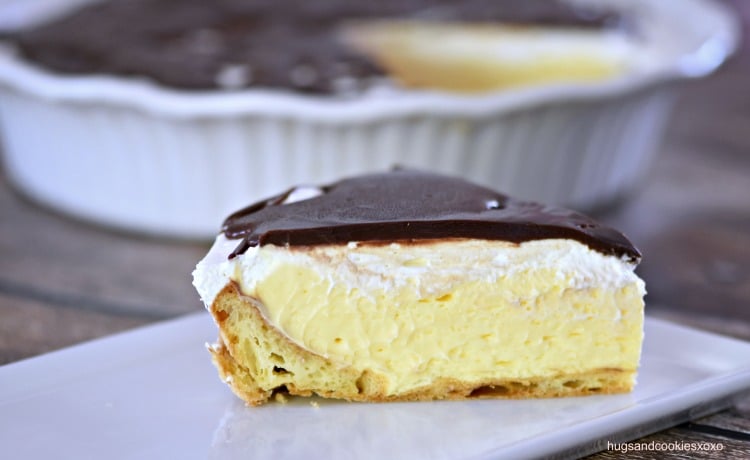 Cream Puff Pie
Ingredients
½ cup water
¼ cup butter
pinch salt
½ cup flour
2 eggs
Chocolate suace
½ cup semi-sweet chocolate chips
½ cup heavy cream
Pastry Cream
1 cup heavy cream
1 cup milk
1 (5.1 oz) package instant vanilla pudding
Whipped Cream
¾ cup heavy cream
3 T. sugar
Instructions
Preheat oven to 400 degrees.
Butter 9 inch pie dish.
In a saucepan over medium bring water, butter and salt to a boil.
On low, add flour stirring constantly.
Once it pulls away from sides, add one egg at a time and mix well.
Press in pan and halfway up sides.
Bake in preheated oven for 30- 35 minutes until golden brown.
Cool.
Chocolate sauce
In a pot over medium, combine chocolate and ½ cup heavy cream just till melted and smooth.
Let cool.
Pastry cream
In a mixer beat milk, cream and pudding mix until thick.
Spread into cooled shell.
Cream
Whip cream to soft peaks and add sugar-beat to combine.
Spread over pastry cream and chill.
Once cold, drizzle on the cooled chocolate and store in fridge.
To prepare sweetened whipped cream
In a large mixing bowl, using an electric hand mixer, whip ¾ cup heavy cream until soft peaks form. Add in granulated sugar and whip until stiff peaks form. Spread sweetened whipped cream evenly over pastry cream layer.
Cut pie into slices and drizzle each slice with cooled chocolate sauce. Serve immediately. Note: this pie is best served the day prepared. Also note, the sweetened whipped cream will begin to separate after about 3 hours so plan accordingly. Store in refrigerator in an airtight container.
Adapted from Cooking Classy

You May Love These, Too! XOXO