Creamy Sausage and Broccoli
Need an incredibly easy dinner that taste gourmet? This creamy sausage and broccoli recipe is for you! I think your kids may even enjoy this one, too! This is an amazing dinner that we seem to be eating at least 1-2x a week lately. We just can't seem to get enough of this. I ordered Sweet Italian sausage from Whole Foods and it does not disappoint. You may also want to try it with spicy sausage if your prefer that. I have even substituted shrimp into this dish instead of sausage….equally as wonderful! The sauce is so yummy it would go great with any protein including chicken and also salmon! I used homemade fettuccine in this, which is out of this world, but of course you can use boxed pasta! If you have some extra time, you should definitely check out my post on homemade pasta. It's much easier than you may think. It just requires some time but the outcome is worth it. I like to make a LOT and freeze the extras for another night. I used a large steamer pot for my broccoli but you can prepare it anyway you would normally steam your veggies. Some other recipes you may like include Broccoli Sausage Cheese Pie or Chicken and Broccoli Stir Fry.
You may want:
This photo updated February 21, 2022 and was made with cut fusilli in a huge lodge cast iron.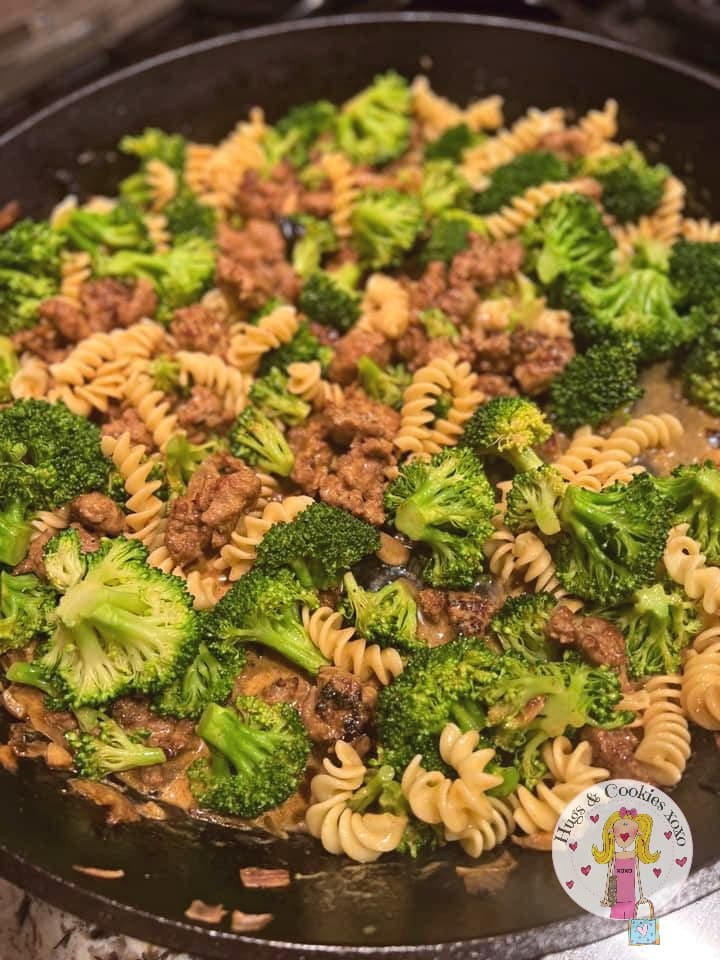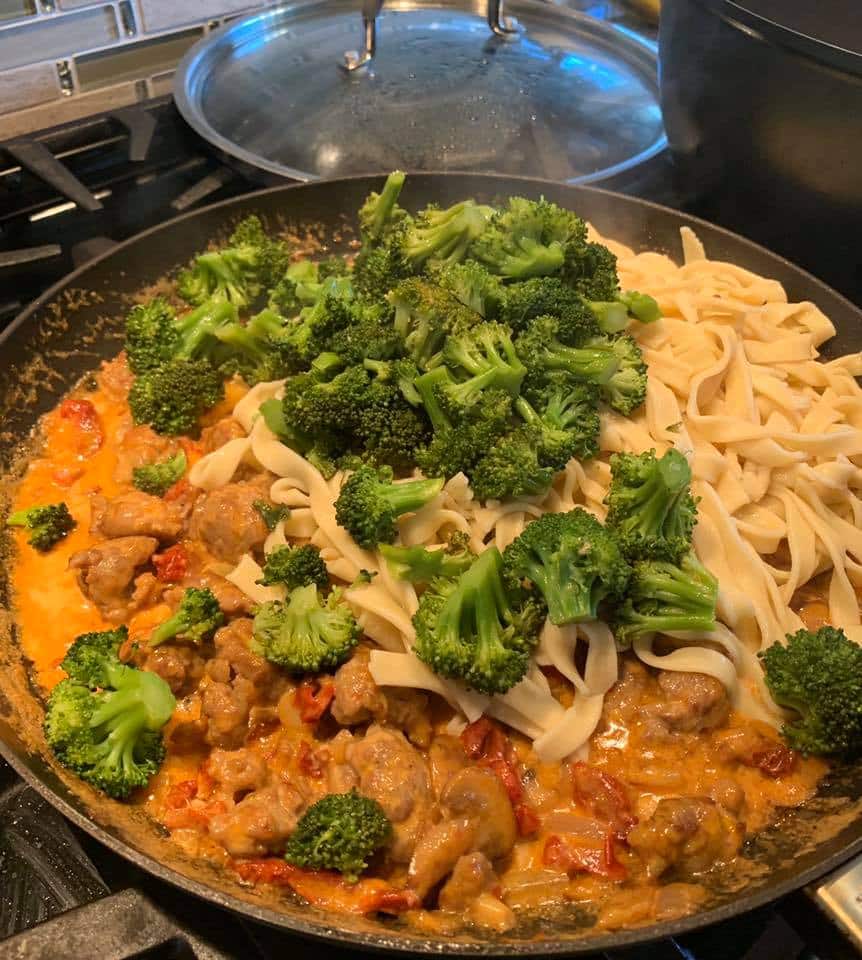 Here is a version I made with homemade garganelli!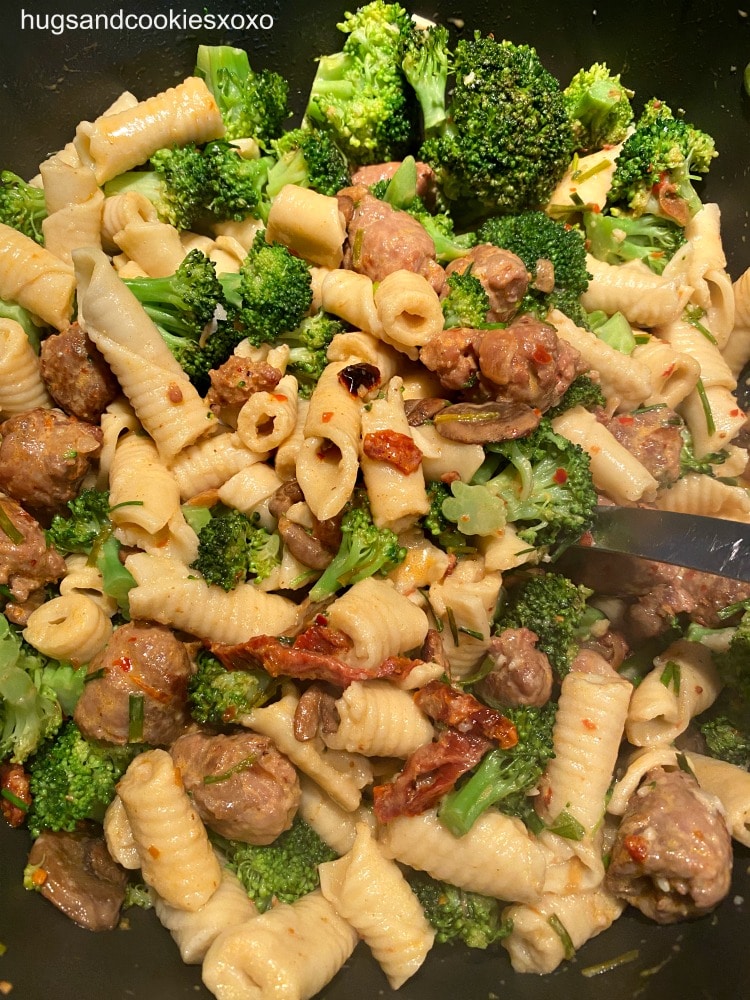 For garganelli, cut very small squares of pasta sheets (from the roller) and use a cookie stick to roll it across a gnocchi board to get the lines impressed!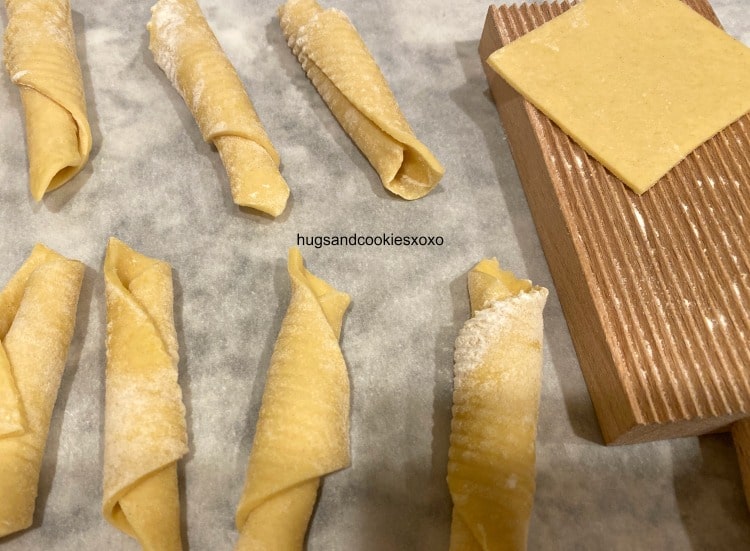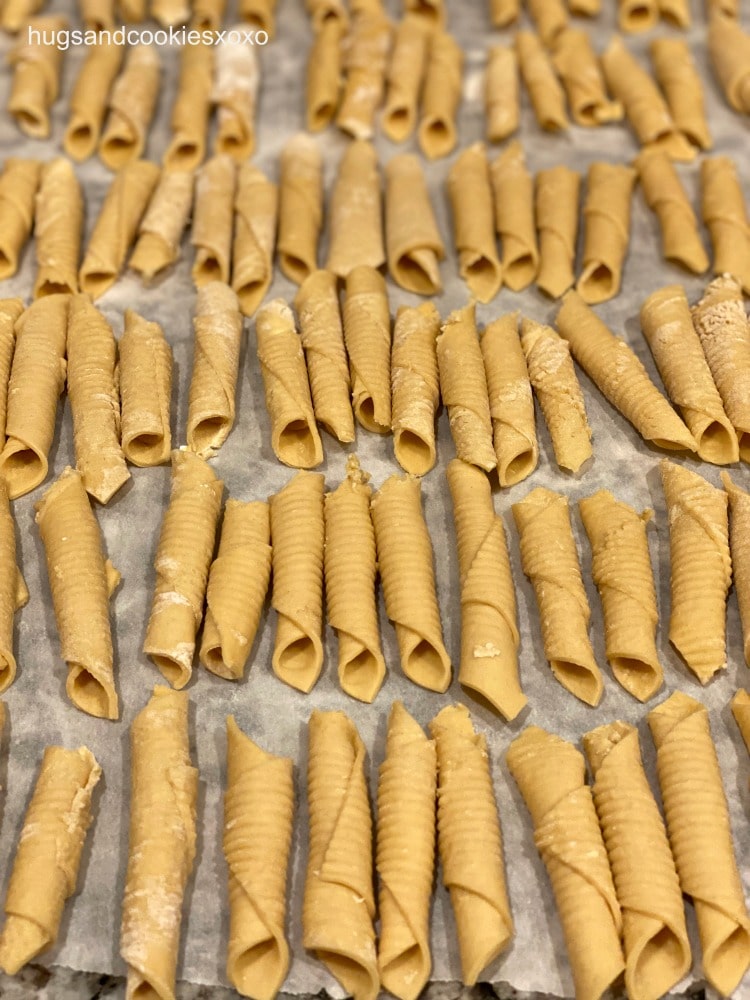 Creamy Sausage and Broccoli
Ingredients
1 T. butter (Plus extra later for the broccoli and pasta)
handful mushrooms (optional but adds great flavor)
1 T. olive oil
½ red onion, chopped
4 cloves garlic, chopped
2 large Sweet Italian sausage links (casing removed)
2 Hot Italian sausage links (casing removed)
5 sundried tomatoes (I buy them in a bag in Trader Joes-not packed in oil)
Paprika, to taste and add color
1 cup chicken broth
½ cup parmesan cheese
½ cup heavy cream
3 heads broccoli, chopped (plus a few Tablespoons butter)
½ pound Pasta (homemade or box, cooked according to box or recipe and tossed with a little butter/salt)
Instructions
In a large skillet, melt butter.
Sauté mushrooms if using until lightly golden.
Add oil and onions and cook a few minutes.
Add garlic and cook 2 mins-be careful not to burn it.
Add sausage and break it up into pieces with a wooden spoon.
Lightly brown it for a few minutes on medium.
Add the sundried tomatoes and a nice sprinkling of paprika. Stir 2 mins..
Pour in broth, cream and cheese.
Stir and let simmer a few minutes.
In a separate pot, steam your broccoli just a few minutes so it remains crisp. Toss with butter and salt.
When ready to eat, add pasta and broccoli to your skillet!
Add salt to taste.