Crème Brûlée Cheesecake
Crème Brûlée Cheesecake is an impressive dessert that your guests will just love! Torch it right at the table before serving!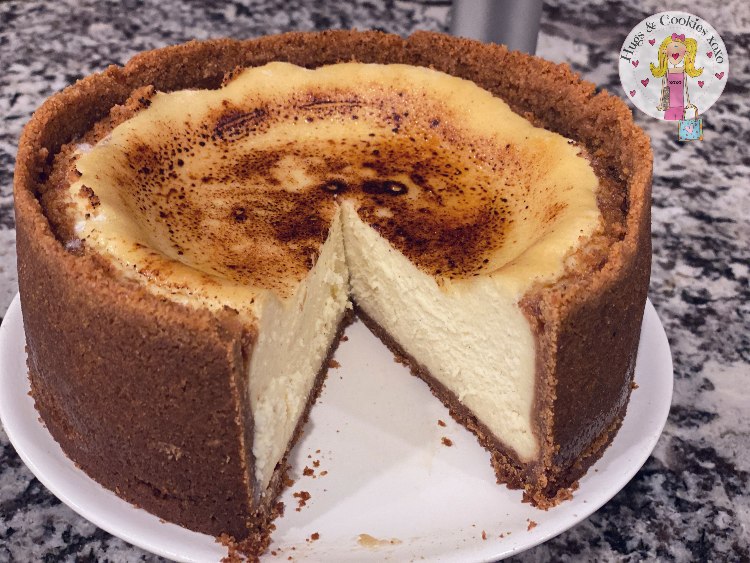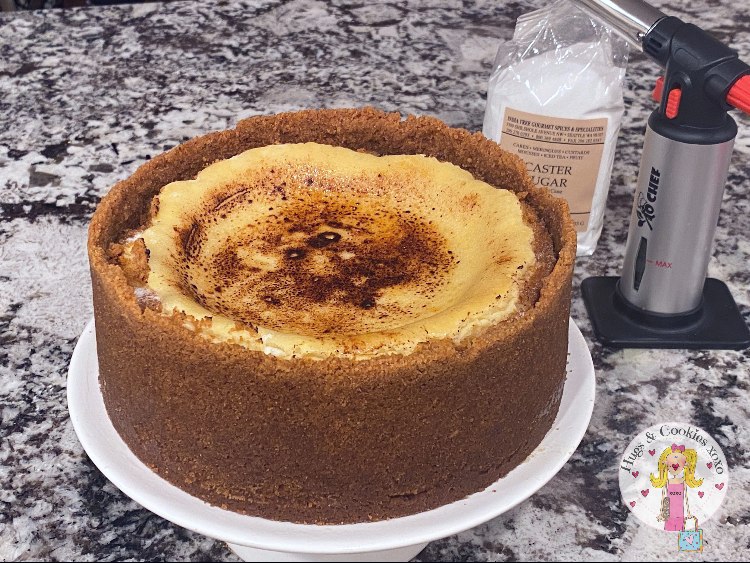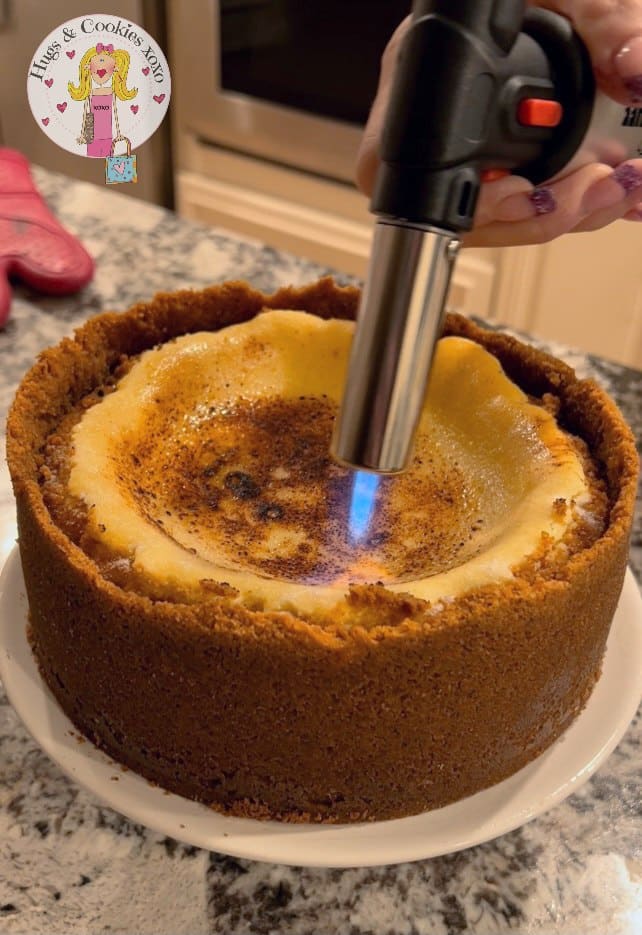 Pans I like for Cheesecake:
8 x 3  inch ring pan-a little tricky becuase it lacks a bottom but this cake baked perfectly in it! This is the one I used! And, yes the ring cam off super easily!
Crème Brûlée Cheesecake
Ingredients
Crust
3 cups crushed crumbs (I used combo of graham cracker and Nilla wafers)
2 T. sugar
12 T. butter
Cheesecake
24 ounces soft cream cheese
8 oz. mascarpone cheese
2 T. flour
1¼ c. sugar
1 T. vanilla
4 eggs, room temperature
2 T. superfine/caster sugar (will melt easily!)
Instructions
Position a rack in the center of the oven and heat the oven to 375°F.
Crust
Mix all and press into the bottom and up sides of a 8 inch cheesecake pan. I like to use a bottomless but you can use a springform if that is what you have! Bake 8-10 mins and let cool.
Cheesecake
Lower oven temp to 300.
Beat cream cheese, mascarpone, flour on low speed, scraping down the sides as needed.
Once smooth, add sugar.
Add vanilla
Add eggs, one at a time just until blended.
Pour into cooled crust and smooth the top with a spatula.
Bake until the center has a slight jiggle. In this small 6 inch pan mine took 1 hour 25 minutes. If you use an 9 inch pan it will take less time so keep an eye on it.
Shut oven and lave cake inside 1 hour to cool. Remove to counter and cool completely.
Chill overnight and remove sides of pan.
Sprinkle sugar on top and torch until caramelized.
Adapted from
Fine Cooking