Crumb Cake Cookies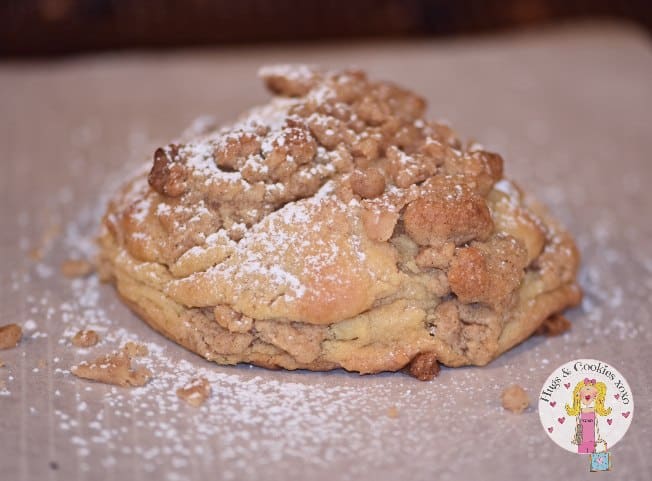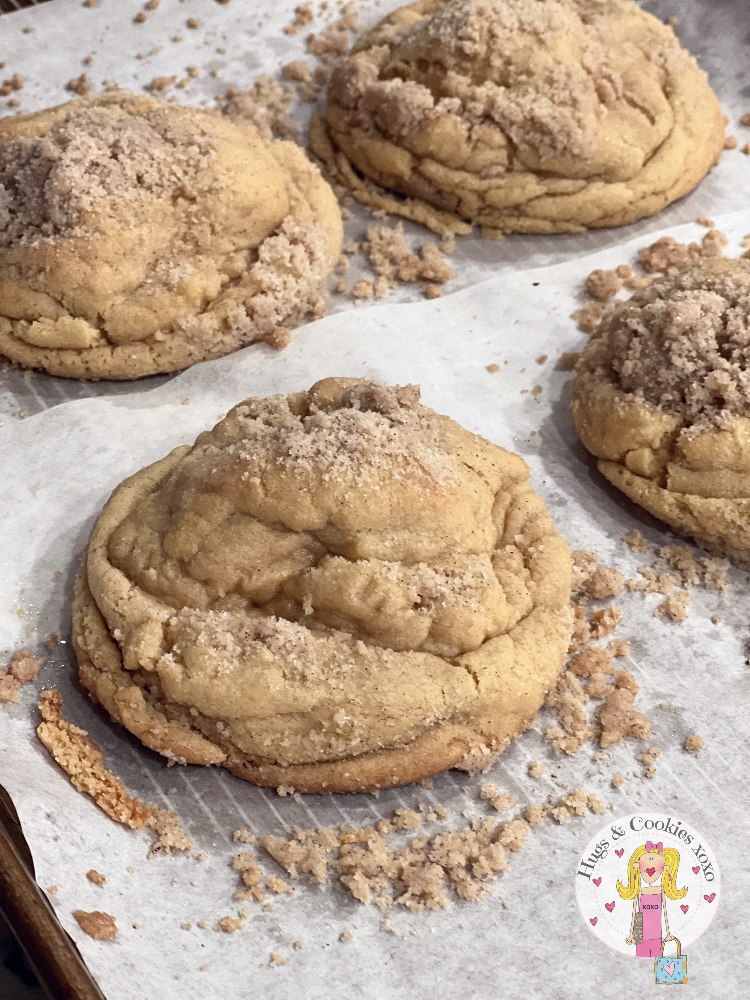 You may need:
Crumb Cake Cookies
Ingredients
¾ cup salted butter, room temperature
¾ cup packed light brown sugar
¼ cup granulated sugar
1 egg
2 teaspoons pure vanilla extract
2 cups flour plus 3 Tablespoons
2 Tablespoons cornstarch
1 teaspoon baking soda
½ teaspoon baking powder
½ teaspoon salt
Crumb Topping
4 T. soft butter
¼ c. light brown sugar
½ c. flour
½ tsp. cinnamon
pinch salt
Instructions
Crumb Topping
Mix all with a fork until crumbs form. Keep covered in fridge.
Cookies
Beat butter and sugars.
Add egg and vanilla.
Add dry ingredients.
Measure out 6 ounce mounds and shape into 2 pretty even ball-bottom should be pressed into a slight disk and then I did a round ball on top. Freeze until solid.
Lay on parchment lined jellyroll pan and sprinkle tops with crumbs. Can push a small indent with your finger on the cookie top to hold more crumbs. Also attach some crumbs to the sides.
Bake at 400 degrees for 12-16mins.
(During the last 2 mins of baking can add a little more crumb in the empty spots.)
Should be slightly underdone as they will cook more as they cool on cookie sheets.
Dust with powdered sugar when cool.