Doggies deserve yummy treats, too! Always check with your vet first and if you get the go-ahead then make these! I know quite a few pups who have enjoyed these!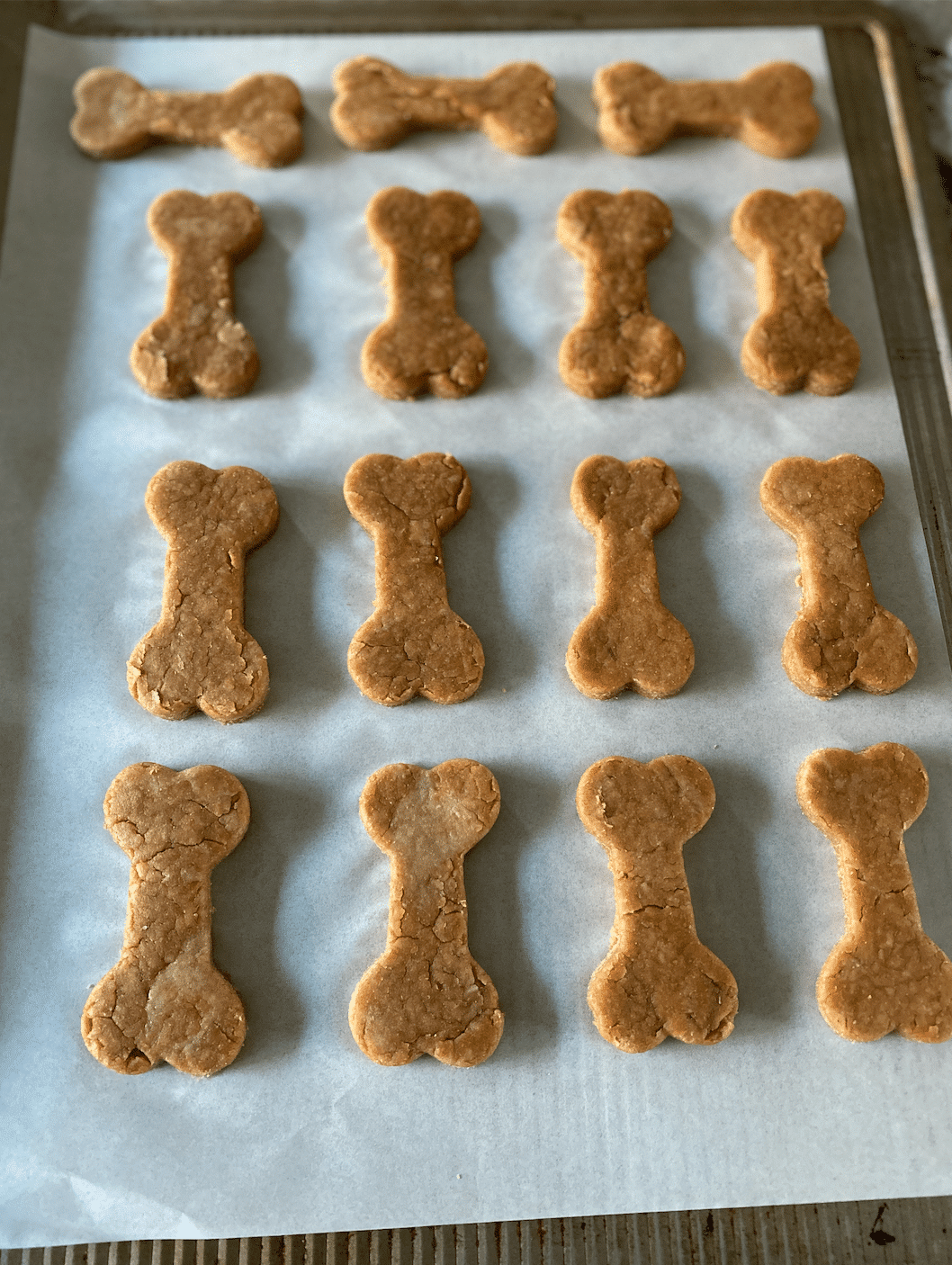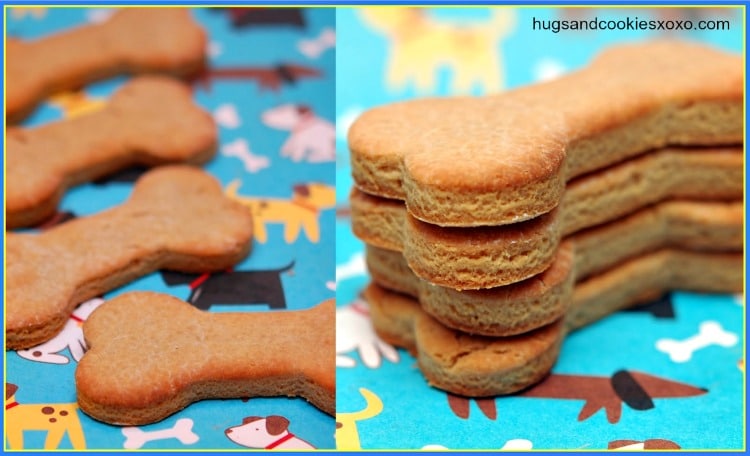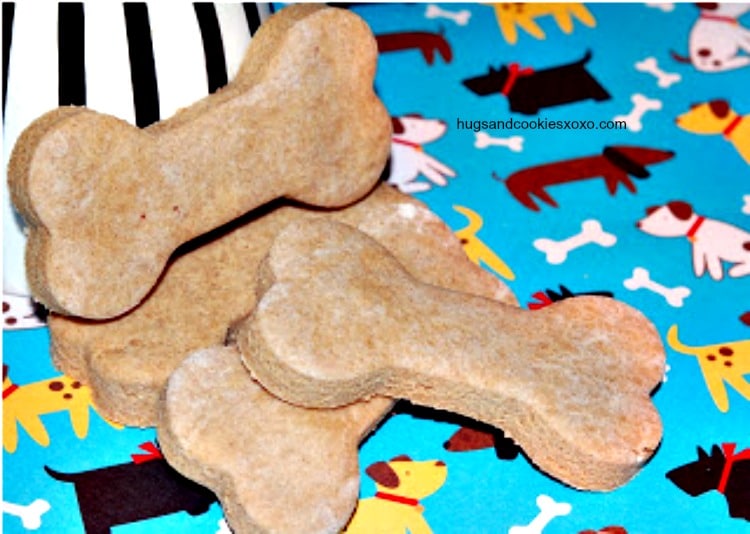 Ingredients
2¼ cups whole wheat flour
¾ cup all purpose flour
1¼ cup peanut butter
1 cup milk
Instructions
Combine milk and peanut butter in a bowl and mix until smooth.
Gradually add flours.
Knead dough by hand and roll out on floured surface to desired thickness. Cut-out treats.
Place aluminum foil on cookie sheet and bake 15 minutes at 400°F.
Cool completely before serving to your lucky dog! hee hee
Note: If dough seems too dry or crumbly, add a little more milk
Note: I sometimes brush the tops with beef or chicken broth before baking!