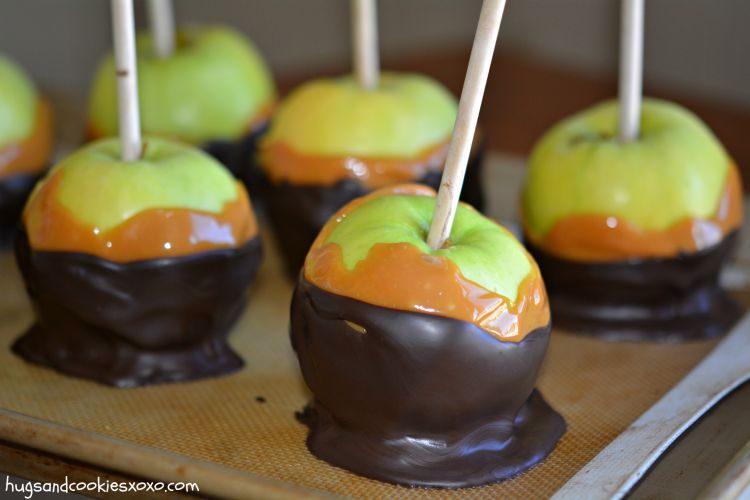 Have you tried Bada Bing Chocolates from Chocoley? They are so far superior to other chocolates that I will never again be able to use those disks sold in craft stores. Chocoley's disks melt so evenly and easily in the microwave. They are shiny and most important…….TASTE DELICIOUS!!!! You can also visit their Facebook Page here.
What would Halloween be without some super sticky caramel apples dipped in Chocoley Chocolates? These are a staple for my family and I know your family will just love them, too!
You'll Need:
Ingredients
apples
Kraft Caramels (1 bag)
3 Tablespoons heavy cream
Bada Bing Chocoley Dark Chocolates
Instructions
Insert a wooden stick into each apple.
Spray a silpat with nonstick spray.
Gently melt caramels and cream in a microwave safe bowl, stirring smooth.
Dip each apple in the caramel using a spoon to help coat.
Set on the silpat and chill 10 minutes.
Melt Chocolates gently in a microwave safe bowl and dip chilled caramel apples.
Set on silpat until set up.
Serve as is or cut into large chunks!
These 8 apples can be made for under $20! Way less than the ones you can buy in store!!!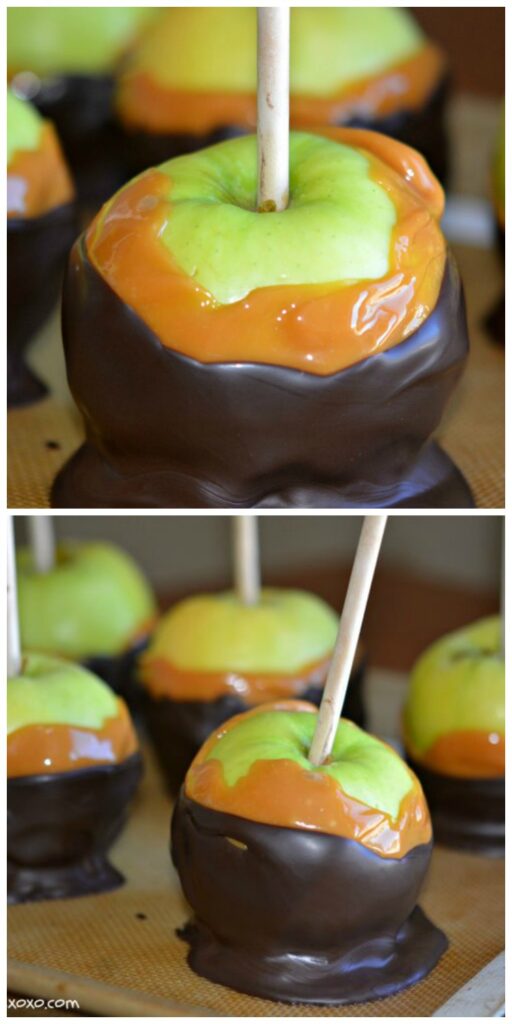 You May Love These, Too! XOXO