Denny's French Toast
THICK french toast, dusted with powdered sugar, drenched in maple syrup and maybe some whipped cream is the best breakfast you can make. My friend Heather raved about this recipe and makes it every Christmas morning. Of course I had to try it. I made it a bit more indulgent by using some cream in place of some milk. After all, it IS Christmas! The smell of cinnamon while it is pan-frying in the skillet is amazing. Give this a try and let me know what you think! Maybe for New Years? Or just for any wonderful lazy weekend or special brunch! Have you ever had Denny's french toast? Let me know! I used a thick white bread from Panera but your could also use french bread or Texas Toast style bread. The kids will love this easy breakfast recipe and probably declare it the best french toast ever! You may also love Pecan Pie Bourbon French Toast.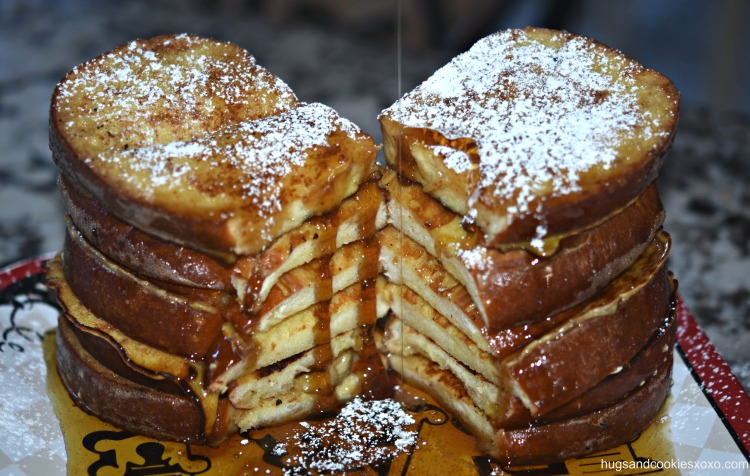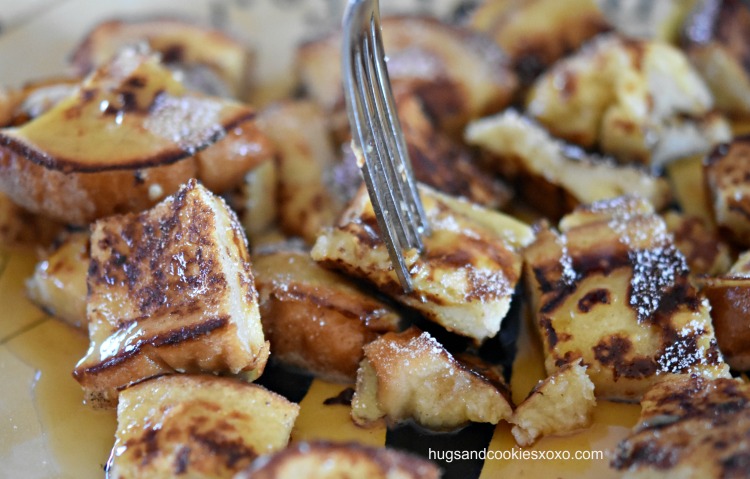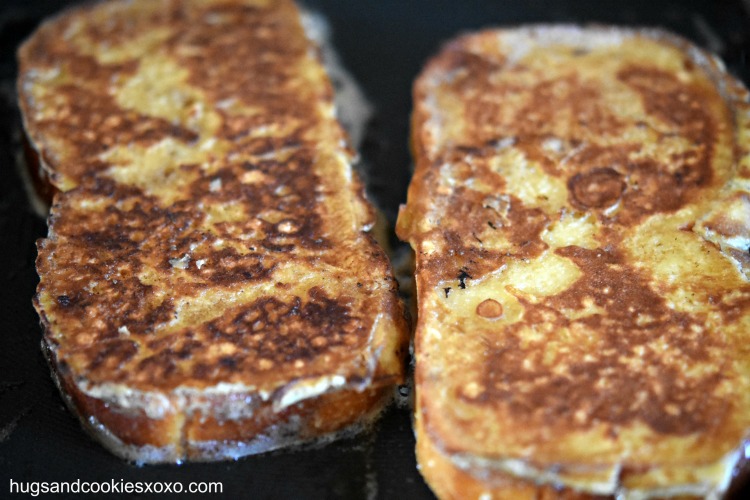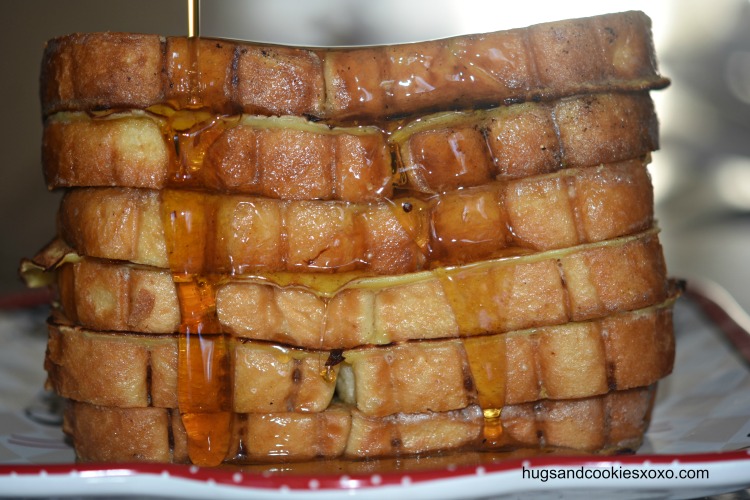 You may need:
Denny's Copycat French Toast
Ingredients
4 eggs
1⁄3 cup whole milk
⅓ cup heavy cream (or half/half)
1⁄3 cup flour
1⁄3 cup sugar
1⁄2 tsp vanilla extract
1⁄4 tsp salt
6 slice THICK bread-I used a white bread from Panera and had them slice it thick.
butter for frying
Instructions
Beat all the ingredients together with a whisk (except the bread).
Preheat a griddle pan and melt a few tablespoons butter.
Dip the slices in the batter and cook until golden on both sides.
Serve with syrup and whipped cream.
Dust with powdered sugar!