If you have never tried a crescent roll recipe then this is the place to begin. These cheesecake bars will surpass your expectations…trust me!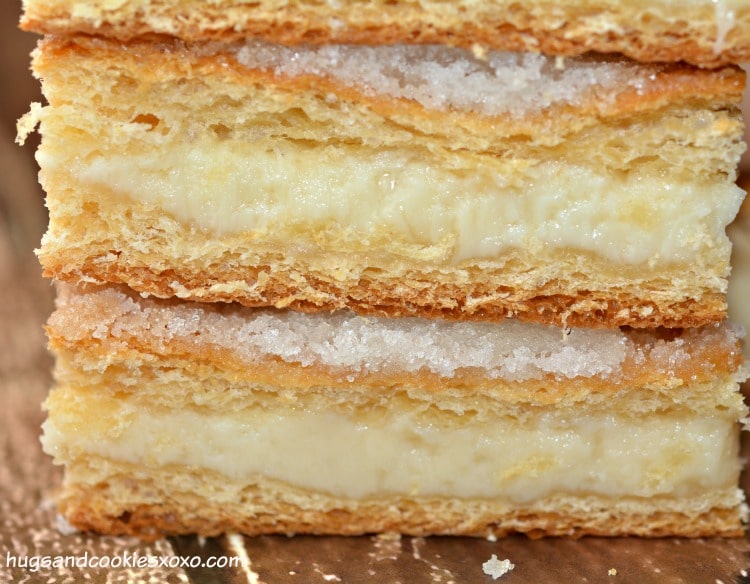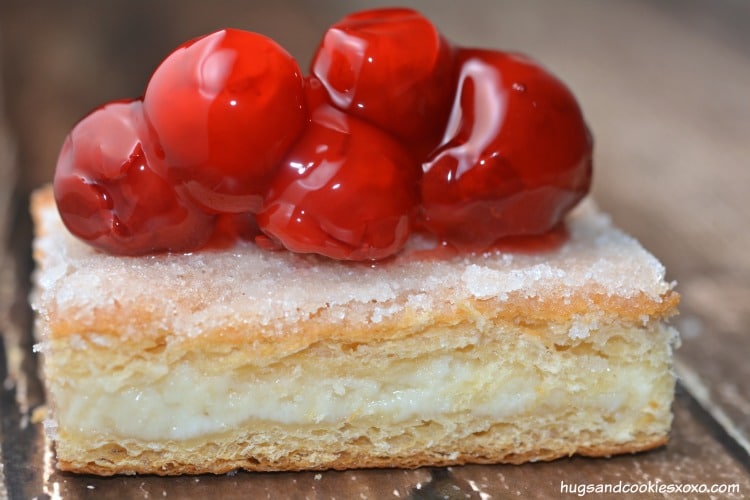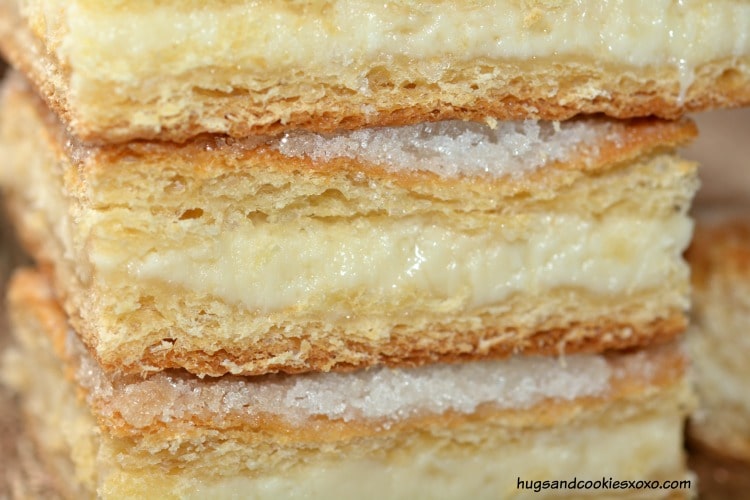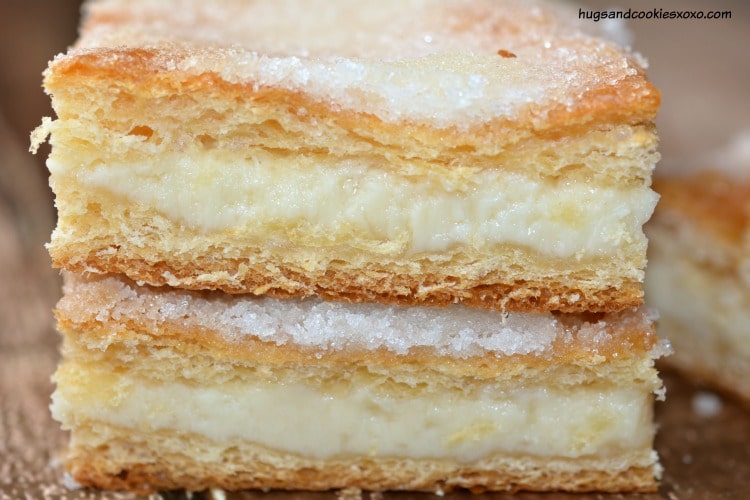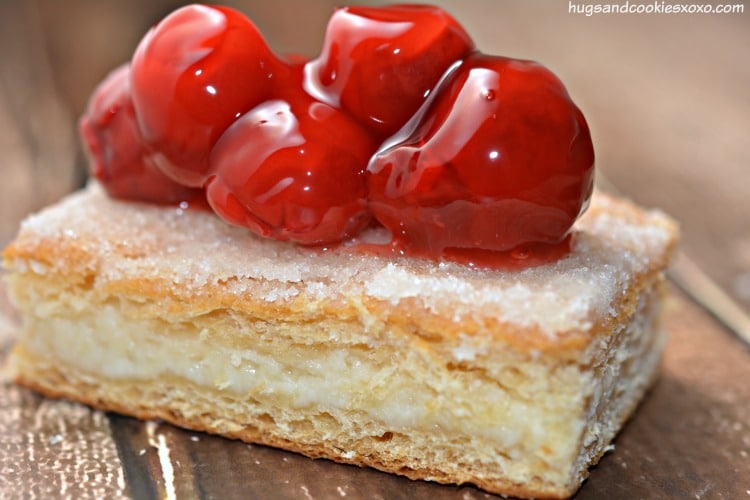 You'll Need:
Ingredients
1 roll Pillsbury crescent rolls
8 ounces cream cheese, softened
½ cup sugar
splash of vanilla
2 Tablespoons melted butter
3-4 Tablespoons sugar for sprinkling
Cherry pie filling, optional for topping
Instructions
Line an 8x8 pan with nonstick foil.
Preheat oven 350.
Unroll the crescents and press half the can in the bottom of the pan in one layer.
Electric mix cream cheese, sugar and vanilla until fluffy.
Spread over the crescent layer.
Top with the other half can of crescents in one layer.
Brush on the melted butter.
Sprinkle on the sugar.
Bake until golden and puffed about 20-25 minutes.
Let cool, chill and cut squares.
Top with cherry filling if desired.
Adapted from Pillsbury