Fresh Mozzarella Pizza with Creamy Garlic Sauce and Chicken Sausage
This pizza is insanely delish and I have been making it weekly. You can play around with it a lot. The first picture is made with fresh mozzarella and the second is smoke fresh mozzarella. Both delicious! The homemade pizza crust does need a 24 hour chill but it is worth it. Once made, you get two crusts so you can freeze the second for another day. Try it at least once!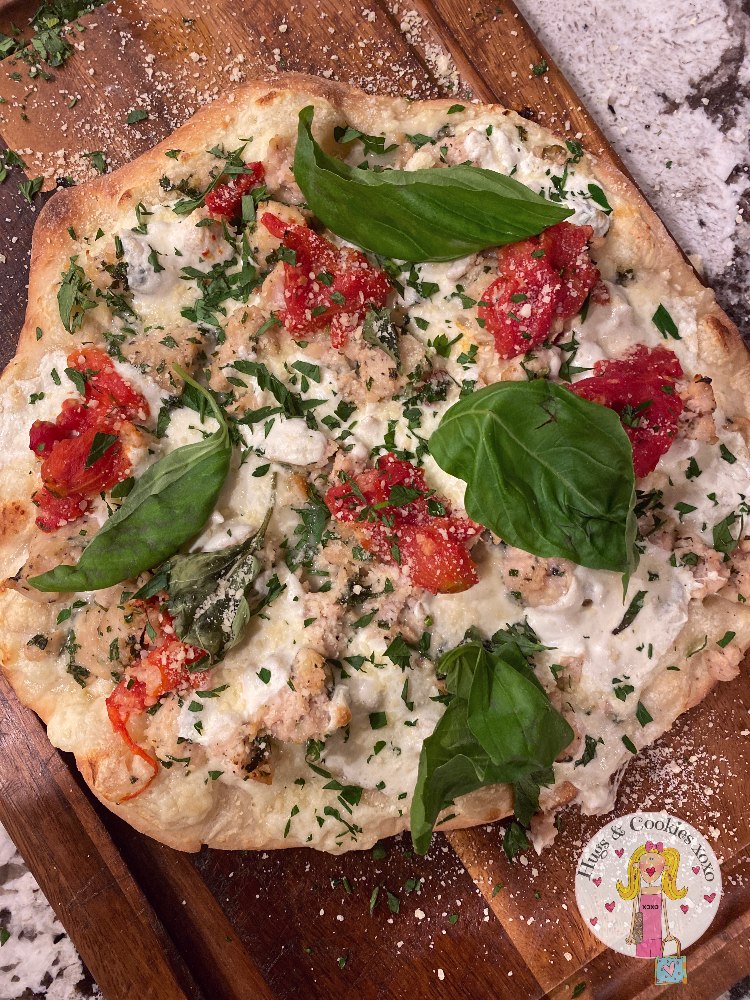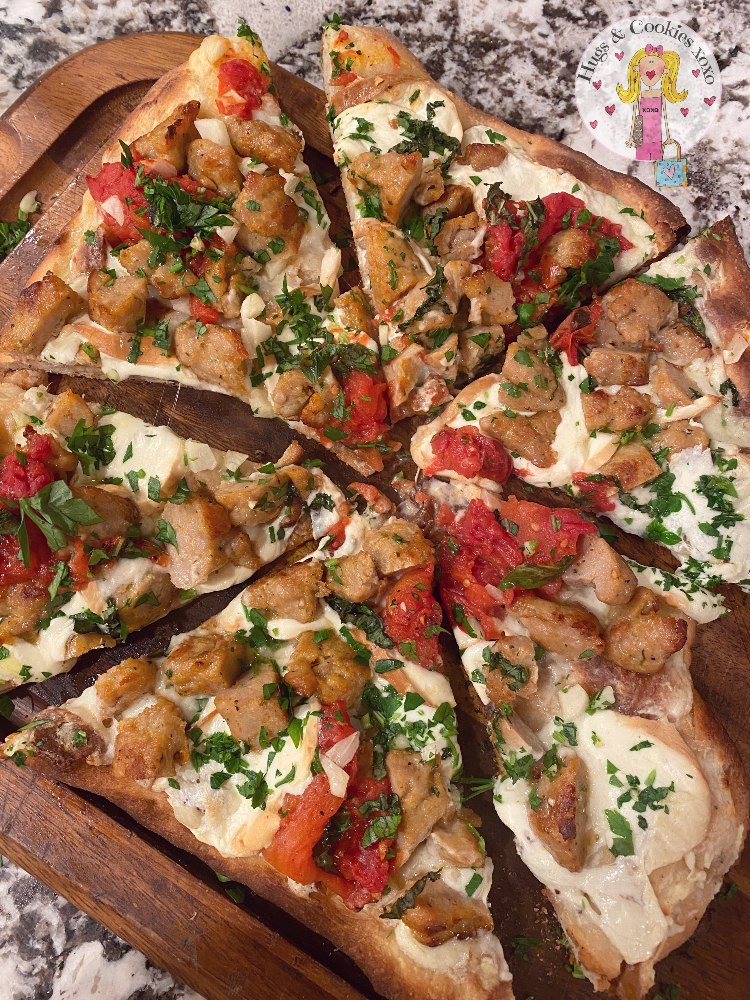 Fresh Mozzarella Pizza with Creamy Garlic Sauce and Chicken Sausage
Ingredients
Pizza Dough
Creamy Garlic Sauce
2 T. butter
4-6 garlic cloves, minced
2 T. flour
1½ cups hot milk
¼c. Parmesan cheese
Tomatoes
can of whole peeled San Marzano tomatoes
fresh basil, thinly sliced
2-3 garlic cloves, chopped
1 T. olive oil
salt to taste
Cheese
fresh mozzarella or smoked fresh mozzarella sliced thinly
Sausage
I used premio chicken sausage, pan fried and cut up
Garnish
chopped parsley and basil leaves
Instructions
Creamy Garlic Sauce
Melt butter and add the garlic to saute.
Slowly add flour in 2-3 additions.
Slowly whisk in milk to keep it smooth.
Add Parmesan cheese, bring it up to a simmer and stir until thickened.
Add salt.
Tomatoes
Squeeze tomatoes to open them up and drain in a strainer.
Once strained, toss with basil, garlic, olive oil, salt.
Assembly
Brush pizza crust with olive oil and bake at 500 for 8-10 mins.
Remove and and spread on the creamy garlic sauce. (I save some for another day-use as much as you like)
Top the sauce with the cheese, dollop with tomatoes, add sausage.
Bake another 10 minutes.
You May Love These, Too! XOXO