Grilled Truffle Shrimp
This truffle shrimp is just fabulous. The "truffle" comes from a delicious seasoning that I picked up at Trader Joes. If you can't find it, the shrimp is still delicious on its own. I topped it off with a balsamic glaze, also found at Trader Joes. I love to serve this over arugula with Mason Jar Salad Dressing.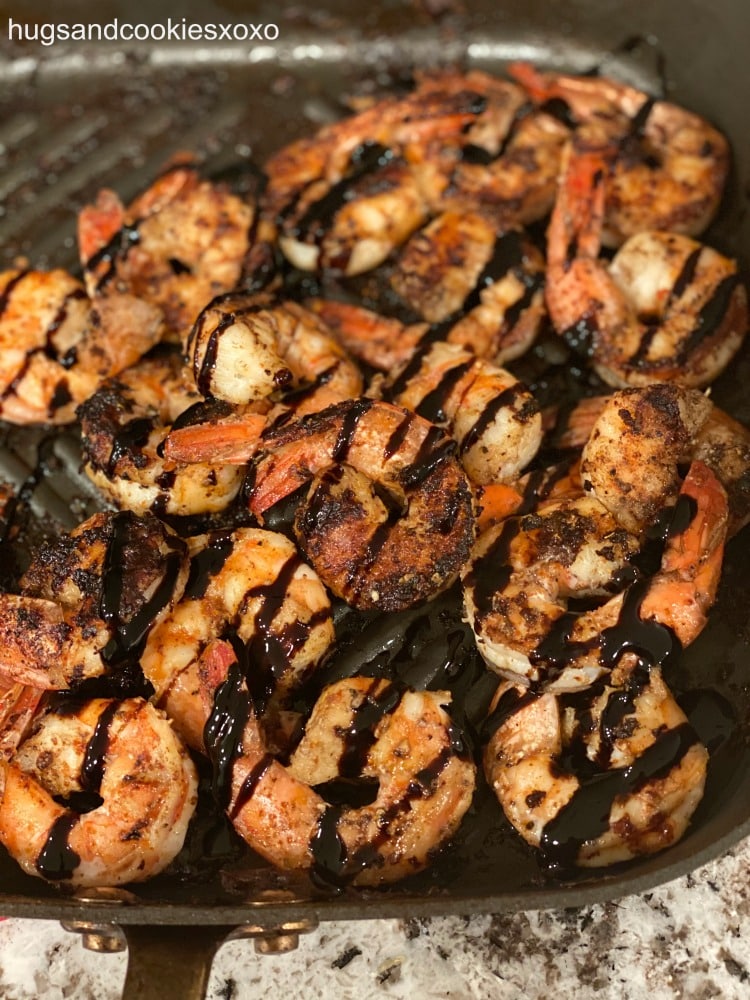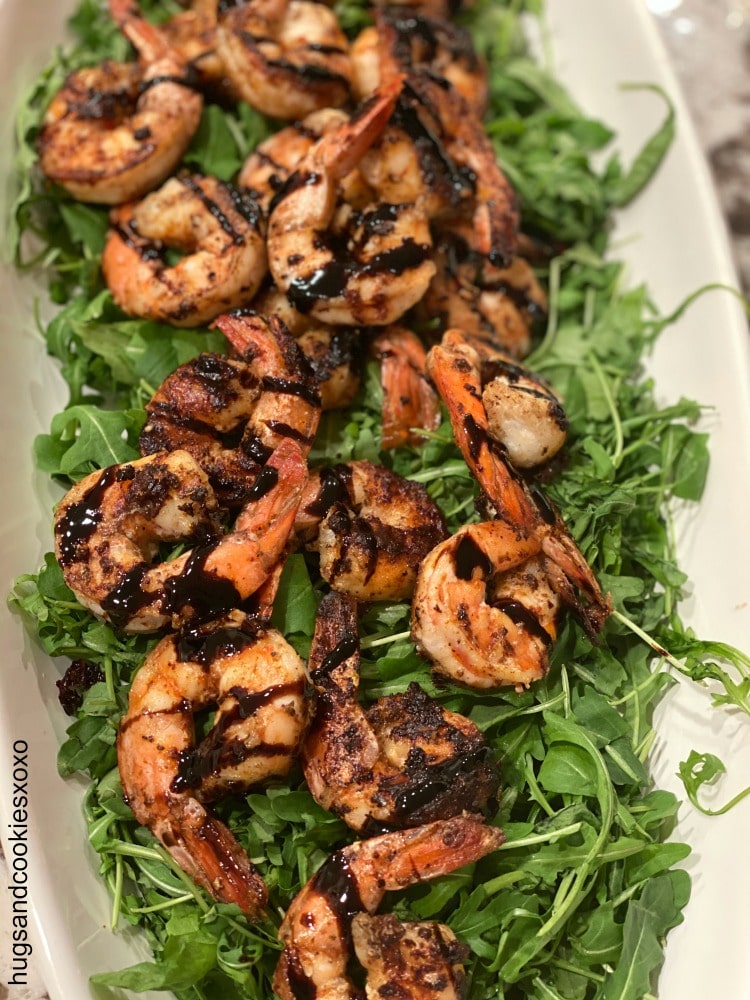 Grilled Truffle Shrimp
Ingredients
1 T. olive oil
1½ pounds, peeled, deveined shrimp
½ tsp. chipotle seasoning
1 tsp. truffle seasoning
salt/pepper to taste
1 lime, juiced
Balsamic glaze (store bought from Trader Joes)
Instructions
Heat olive oil in a grill pan.
Season shrimp with chipotle, truffle, salt and pepper.
Grill a few mins on each side.
Remove to a plate and squeeze the fresh lime juice over the shrimp.
Drizzle with balsamic glaze, if desired
Serve over Arugula.