Dipping pretzels in chocolate is not only an easy & delicious crafty idea but it is so much fun! Just think of the variety of toppings you can use! M & M's, marshmallows, coconut, sprinkles, chocolate chips, peanut butter cups  and of course, chopped Heath Bars! The toffee goes so perfectly with the chocolate and the crunch of the pretzel. These make wonderful gifts for friends, hostesses, etc! What will you top yours with? Let me know of you come up with some fancy topping I haven't thought of yet! I'd love to try it!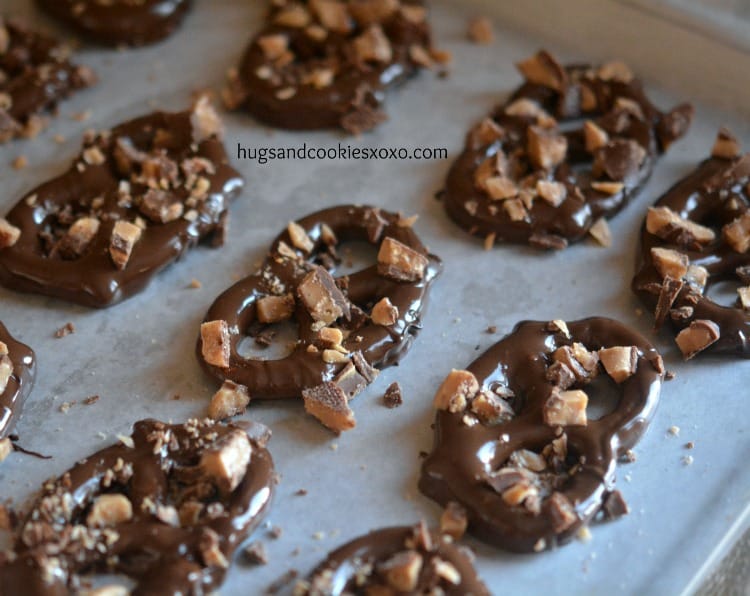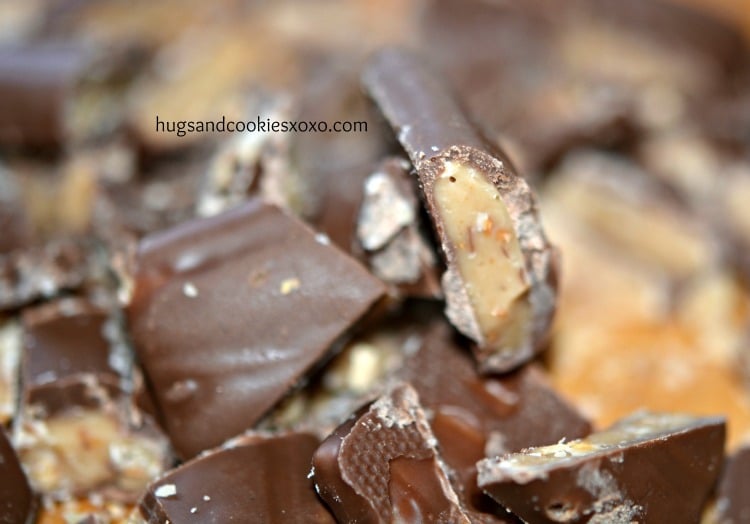 You'll Need:
You Can Find Bada Bing Chocolates on the Chocoley Website!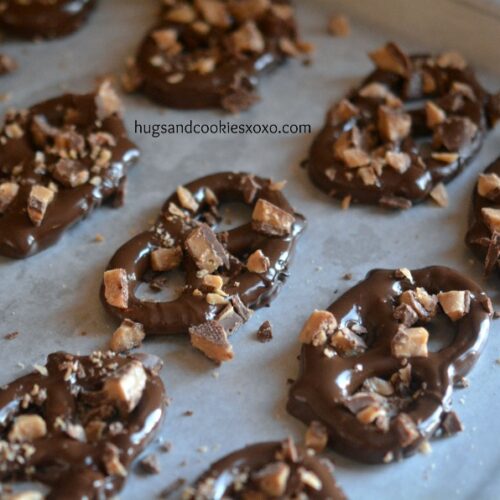 Heath Bar Pretzels
Ingredients
Bada Bing Chocolates

Pretzels

Heath Bar Candy Bars

chopped
Instructions
Melt chocolate disks according to the package.

Dip pretzels and immediately lay on a cookie sheet lined with wax paper.

Sprinkle on chopped heath bars and pop in fridge for 5 minutes until chocolate is set.