If you are a Reese's fan then these Reese's bars are for you! So simple to make because they are a no-bake treat. Perfect for the hot days of summer when you don't want to turn your oven on! Next time, I may double the peanut butter layer for extra thick bars! Either way, you can whip these up in a flash and be munching on a scrumptious chocolate peanut butter bar in no time! Try these Reese's Bars soon!!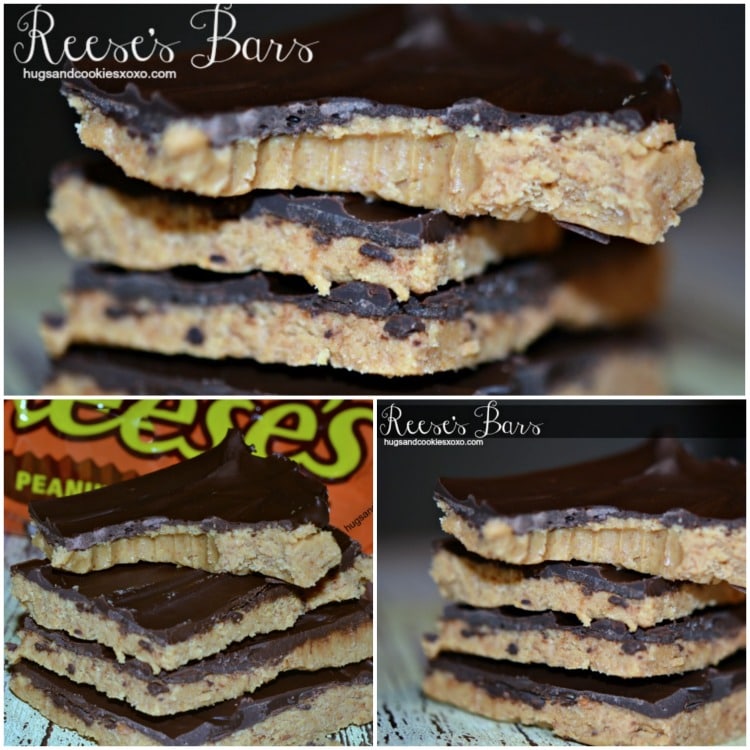 Reese's Bars
Line an 8×8 pan with nonstick foil.
6 tablespoons butter, melted
1 cup graham cracker crumbs
1 cup powdered sugar
1/2 cup smooth peanut butter
1 cup semi-sweet chocolate chips
1 teaspoon vegetable oil
Beat butter, graham cracker crumbs, powdered sugar and peanut butter in mixer. Press  into the pan and chill until firm. 
Melt chocolate chips and oil together in microwave. Pour and spread over top of peanut butter layer. 
Chill before cutting for an hour. 
Cut with a hot knife to avoid the chocolate cracking.
-adapted from Allrecipes