No doubt, S'mores are pretty fabulous! BUT…..smores made with homemade graham crackers are even harder to beat. Add a thick layer of marshmallow fluff and dip them in chocolate for an ooey, gooey treat. You can dip them in milk chocolate or dark, whichever you prefer. You really can't go wrong now can you? For a real treat, you can even make homemade marshmallows, click here!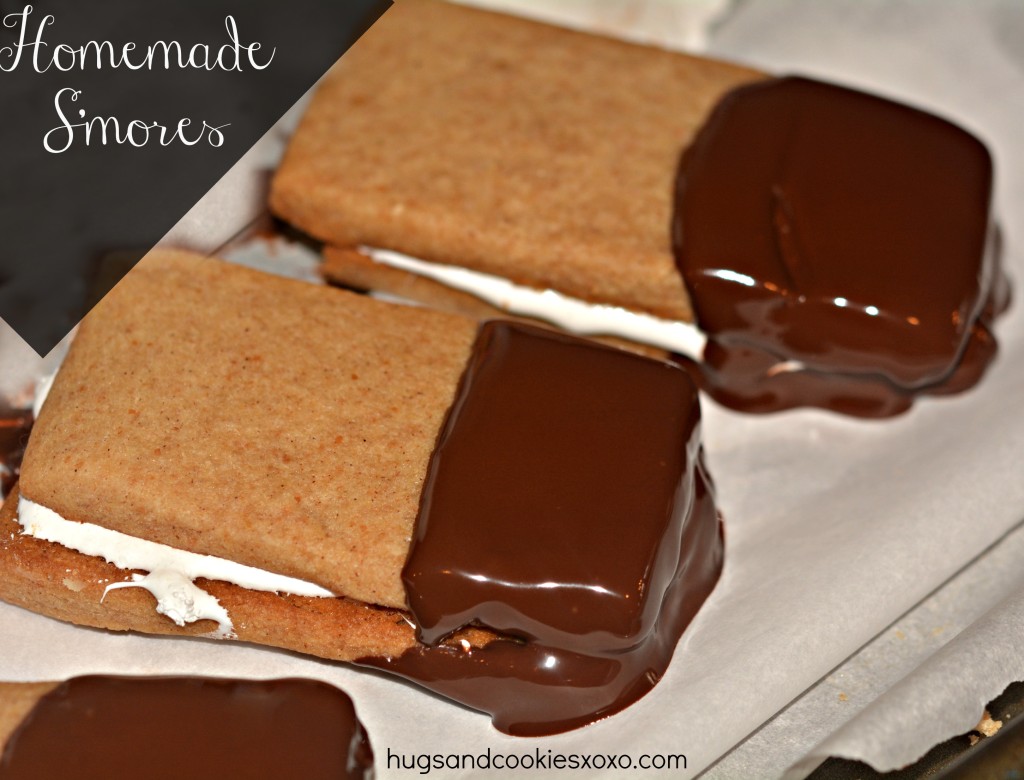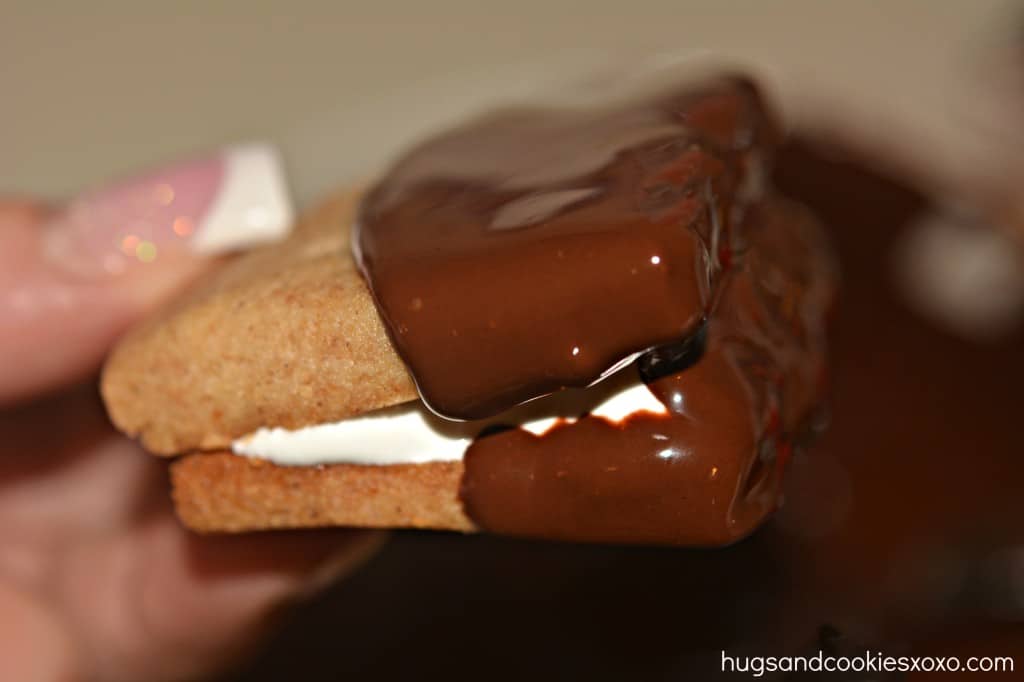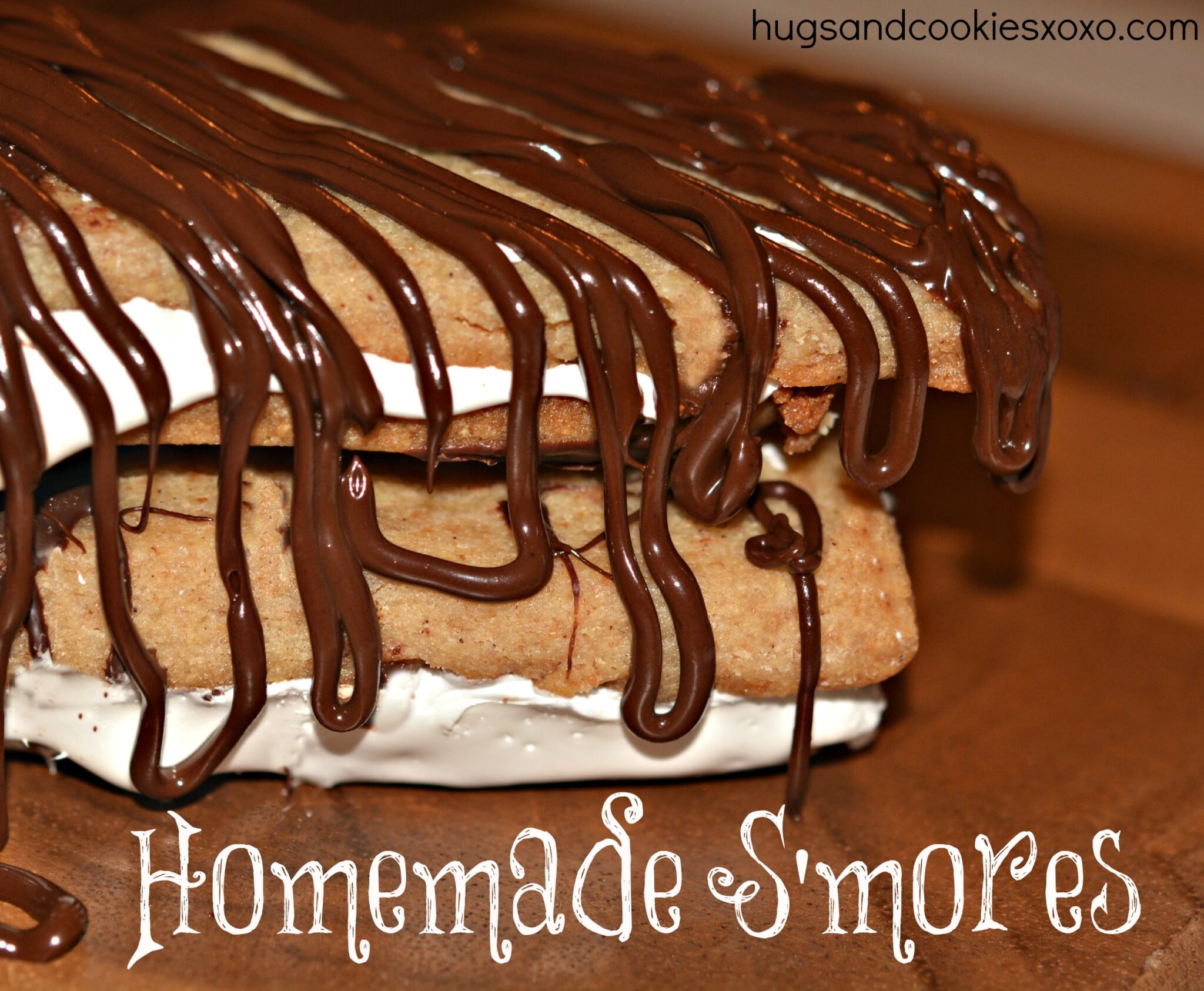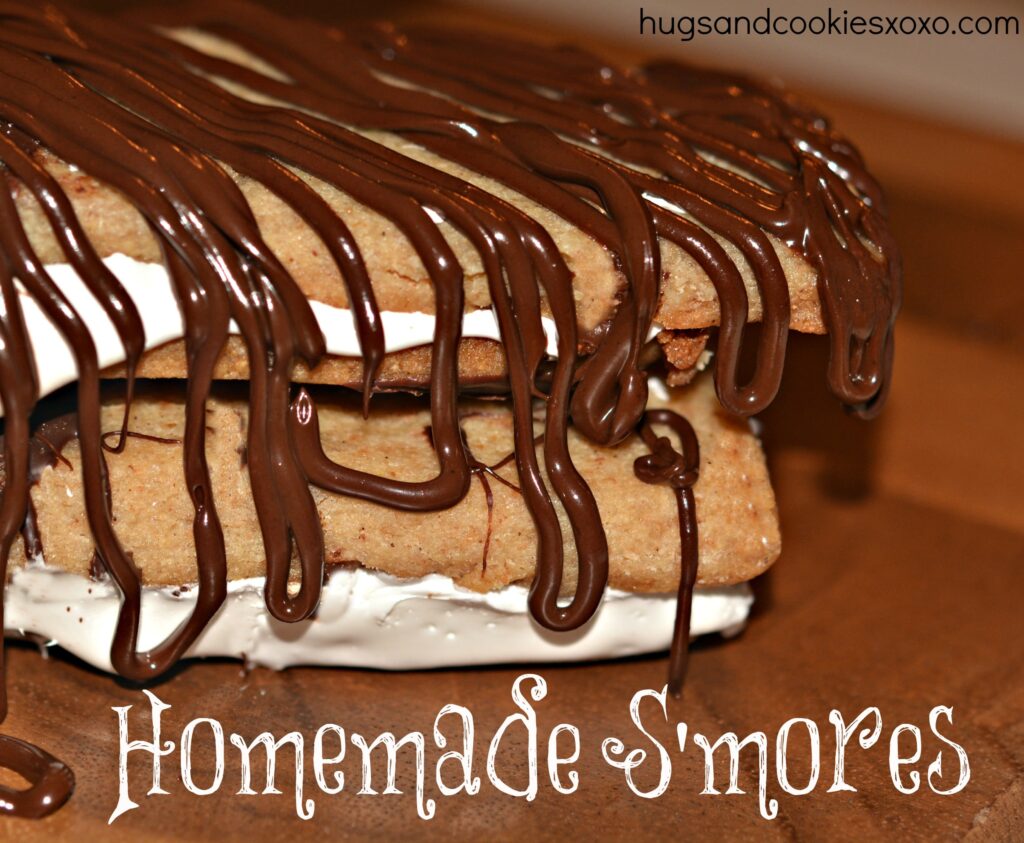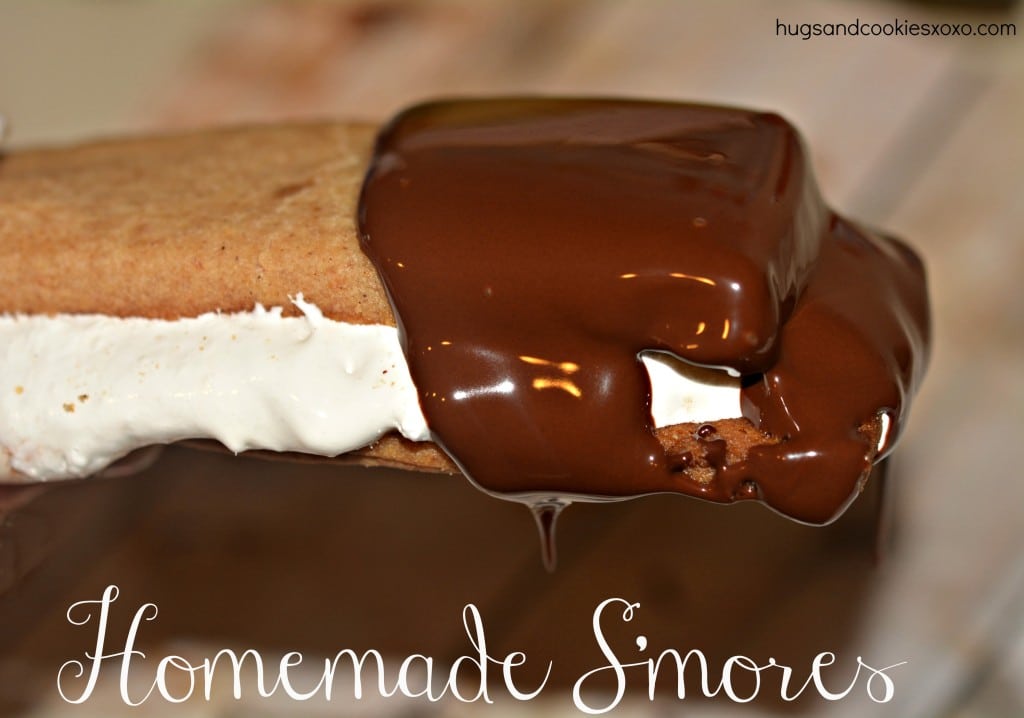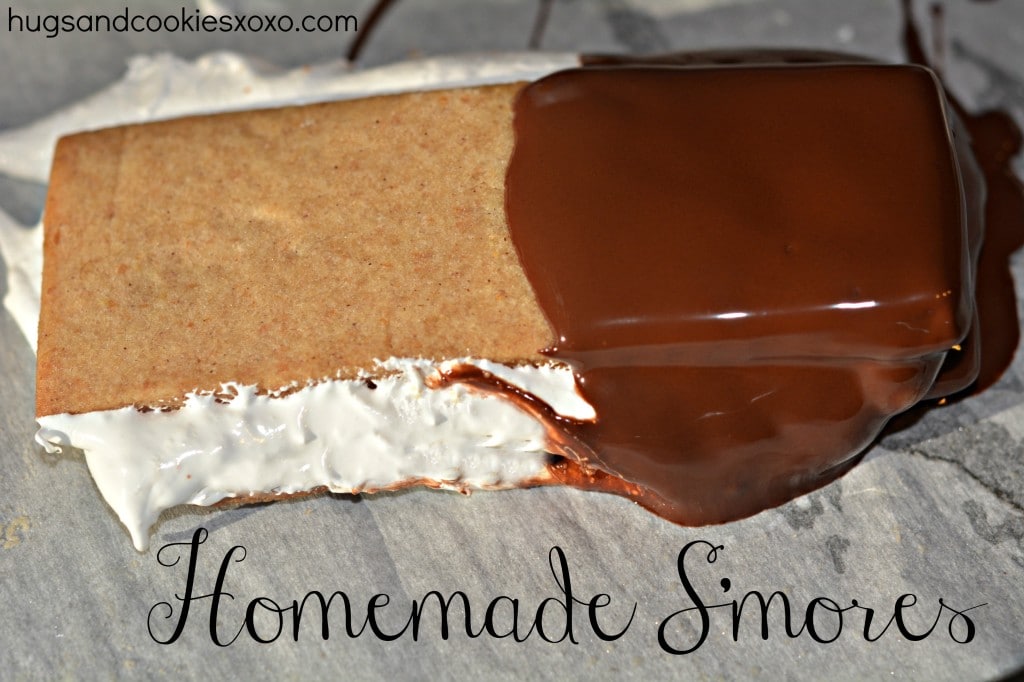 Graham Crackers
yields about 25
Graham Crackers:
1 1/2 cups all-purpose flour
1/3 cup graham flour (or whole wheat)
1/2 teaspoon salt
1/2 teaspoon cinnamon
2/3 cup unsalted butter, room temperature
1/2 cup firmly packed light brown sugar
2 tablespoons honey
In the bowl of a stand mixer, beat butter, brown sugar, and honey until fluffy.
Add dry ingredients. Chill 30 mins wrapped well.
Roll on a floured board and cut into rectangles with a knife or a cookie cutter. (Or make heart shaped s'mores!)
Bake at 350 10-12 mins. depending on size until golden. Cool completely.
Assembly:
marshmallow fluff
chocolate chips, melted
Spread fluff on one cookie and top it with a second. Freeze until firm and dip in melted chocolate. I skipped the freezing step because we wanted to EAT but it will help keep them neater looking. Enjoy!
Adapted from Sweetened with Honey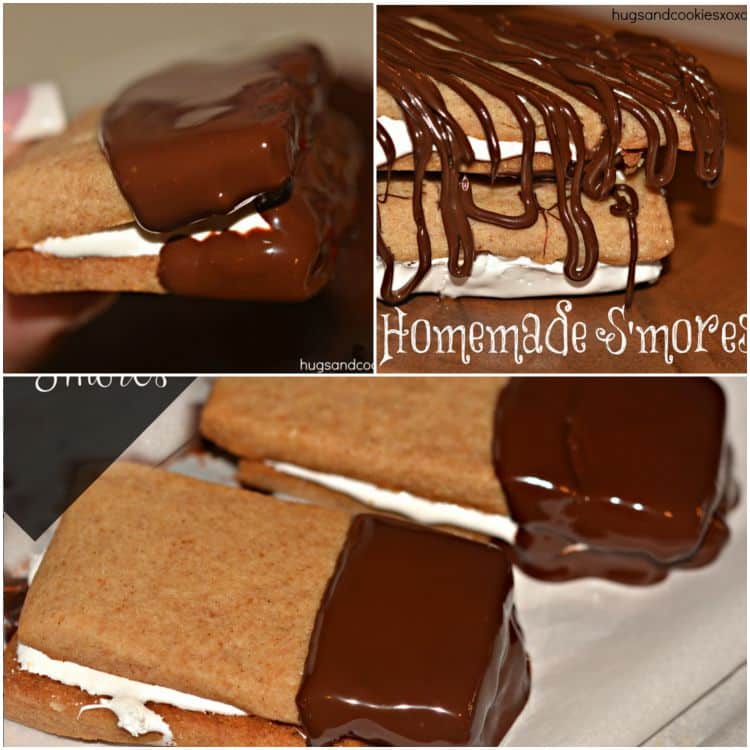 You May Love These, Too! XOXO