Hot Fudge Brownie Sundae Cheesecake
This is a must make cake. Make it now! Like right now! You'll be happy you did! I am updating the photo for this recipe and adding a new tip. Instead of using Fat Daddio's Springform Pan I have now switched to their removable bottom. My friend Debbie @Say_Cheesecake on Insta converted me to this pan! Another reason this recipe is great is because the brownie layer is flourless making this an excellent dessert for Passover! You may also love Hot Fudge Cream Puff Ring.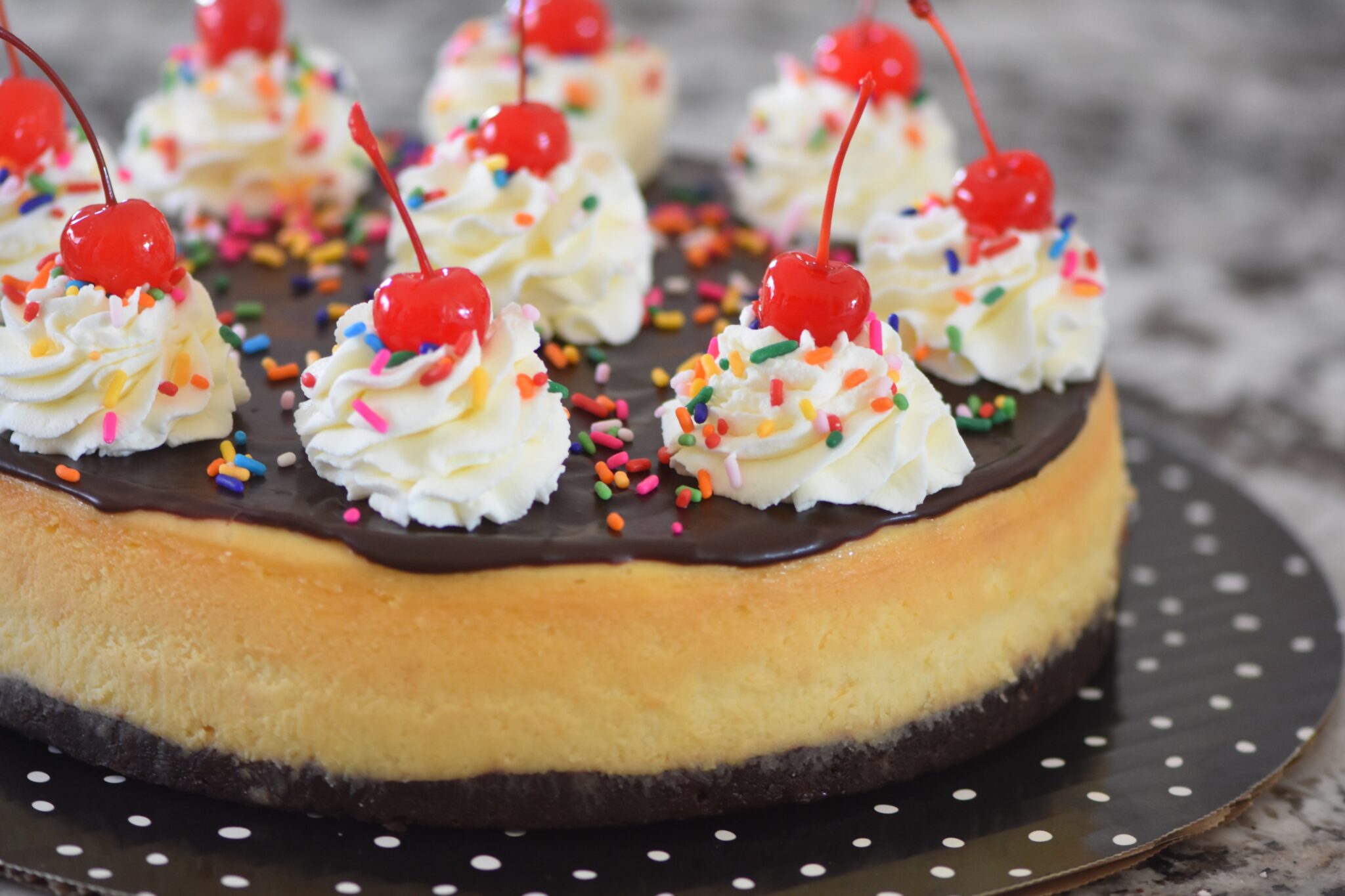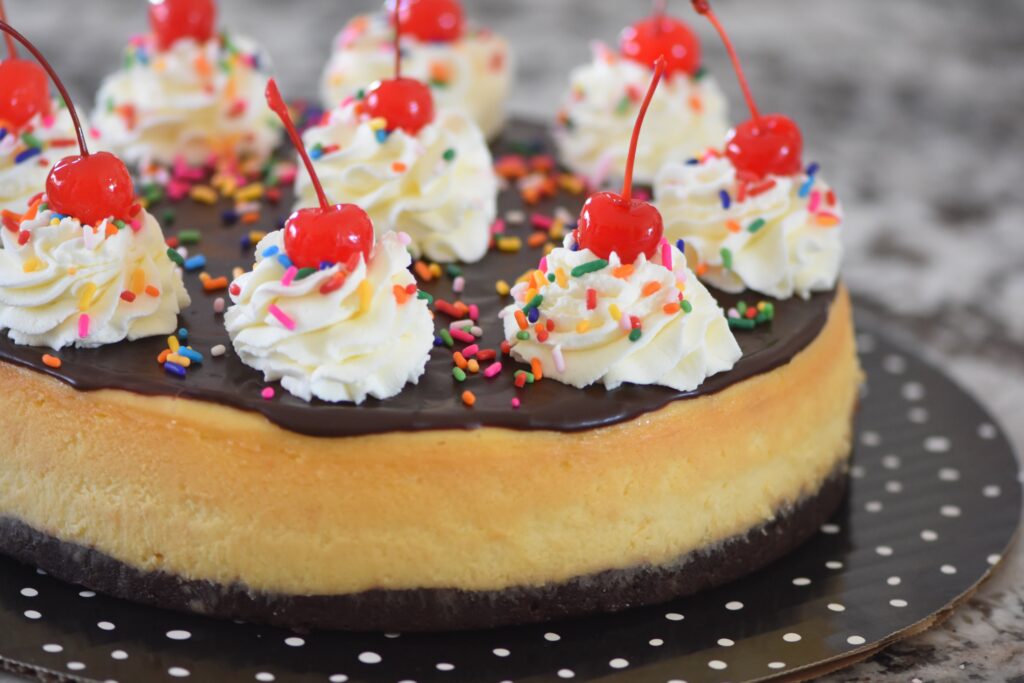 You may need: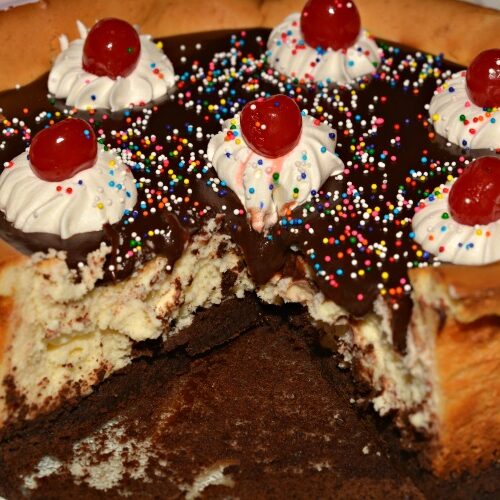 Hot Fudge Brownie Cheesecake
Ingredients
Brownie Bottom:

4

ounces

bittersweet chocolate chips

1

stick butter

8Tablespoons

¾

cup

sugar

3

eggs

½

cup

unsweetened cocoa powder

Cheesecake Batter:

Four 8-ounce packages PHILADELPHIA cream cheese

at room temperature

1 ⅔

cups

sugar

¼

cup

cornstarch

1

tablespoon

pure vanilla extract

2

extra-large eggs

¾

cup

heavy whipping cream

Hot Fudge:

4

tablespoons

butter

cut into chunks

¼

cup

light corn syrup

4

oz.

unsweetened chocolate

chopped

¾

cup

brown sugar

¾

cup

sugar

1½

cups

heavy cream

¼

teaspoon

salt

2

teaspoons

vanilla
Instructions
Brownie Bottom:

Melt butter and chocolate chips together in the microwave.

Whisk in sugar.

Whisk in eggs.

Gently stir in cocoa.

Grease bottom only of 9 inch springform pan.

Pour in batter and set aside while preparing the cheesecake batter.

Cheesecake:

n a large bowl, using an electric mixer fitted with the paddle attachment, beat 1 package of the cream cheese, 1/3 cup of the sugar, and the cornstarch together on low until creamy, about 3 minutes, scraping down the bowl several times.

Blend in the remaining cream cheese, one package at a time, beating well and scraping down the bowl after each.

Increase the mixer speed to medium and beat in the remaining sugar, then the vanilla.

Blend in the eggs, one at a time, beating well after each.

Beat in the cream just until completely blended.

The filling will look light, creamy, airy, and almost like billowy clouds. Be careful not to overmix! Gently spoon the batter over the brownie crust.

Bake the cake at 325 for 70-80 minutes or until only slightly jiggly in the middle. Do not worry about cracks. Mine cracked like crazy! The hot fudge will cover it all and it will taste amazing! Let cake cool completely and then pop in fridge to chill several hours!

Hot Fudge:

In a large sauce pan, melt butter over medium heat and swirl it around in pan to coat sides.

Add corn syrup and chocolate and stir until chocolate melts.

Add sugars, cream and salt and continue to cook over medium till mixture comes to a boil.

Using a candy thermometer, boil gently for 7 to 9 minutes, without stirring, until sauce is thickened and candy thermometer reaches 220-224º. Remove from heat.

Pour sauce into heatproof bowl or 4 cup Pyrex measuring cup. Whisk in vanilla. Set aside to cool completely. Pour enough to fill the middle of the cake and chill to firm it.

Before serving, add whipped cream, sprinkles and cherries!