Hot summer days call for ice cream pies. Well, so do cold winter nights by the fire! A year round dessert right here! You can mix in any candies you like! Peanut butter cups and skor bars were the favorite here but Kit Kats and Butterfingers would be equally delish! Feel free to add nuts too if your family will allow it! This pie gets served with a delish caramel sauce. I used a "shot" of caramel served up in our sugar syringe we got from max Brenners in NYC. Have you been yet? My kids love the chocolate shots there. They also serve ketchup in the syringe, too. Hope you love this ice cream pie with a shot of caramel. The homemade crust is pretty killer, too! try not to use a premade one..this one is worth the quick effort!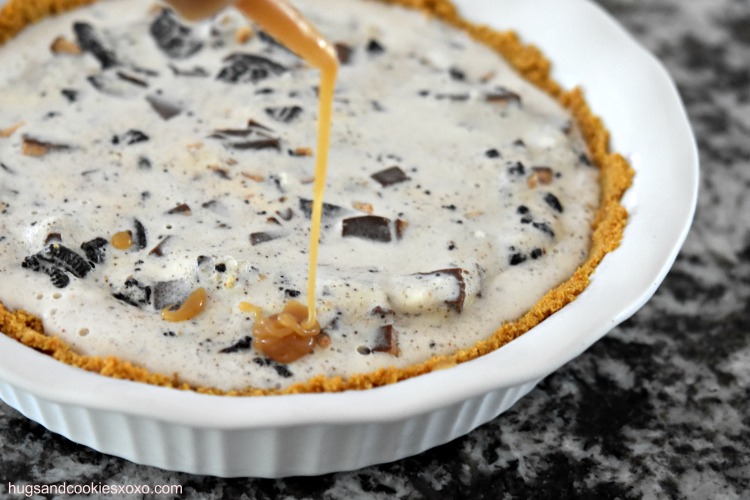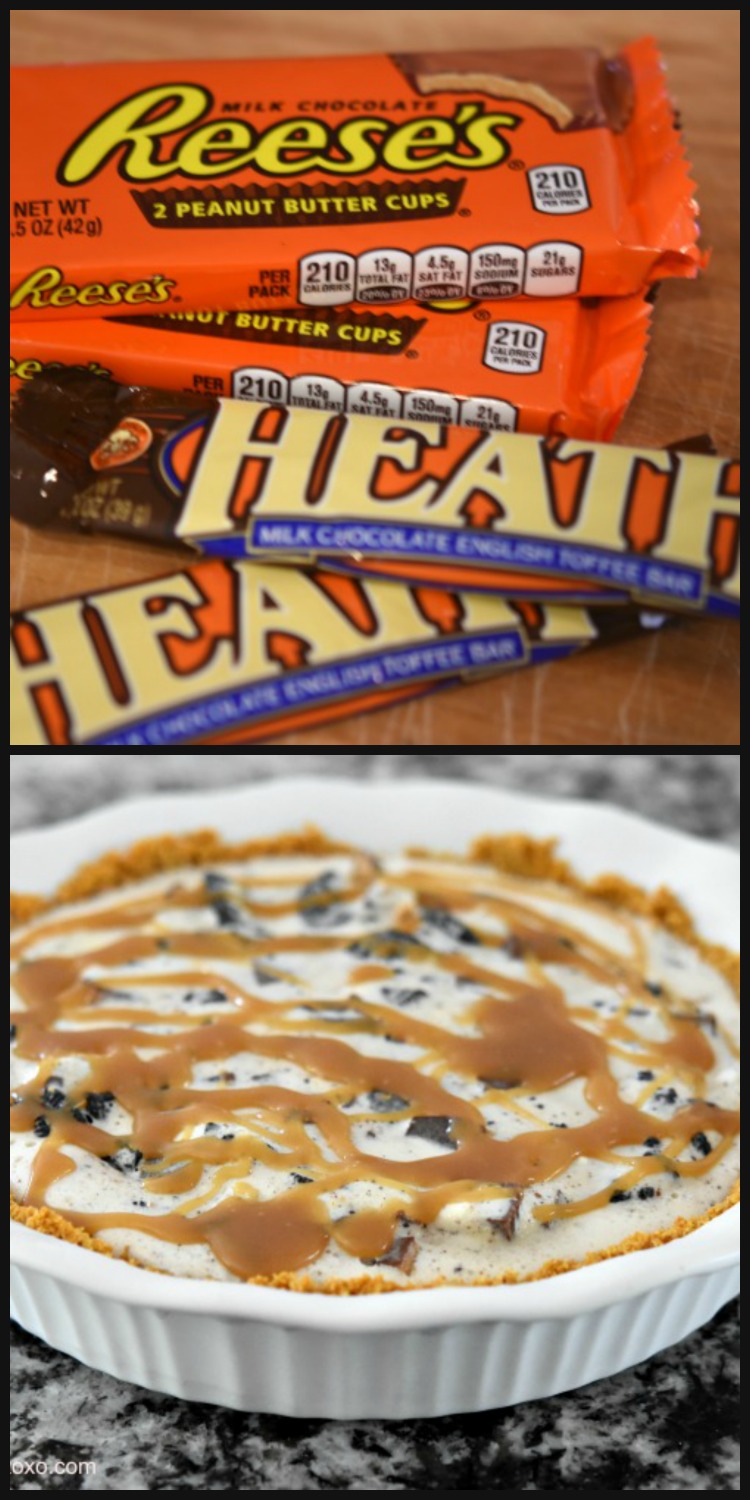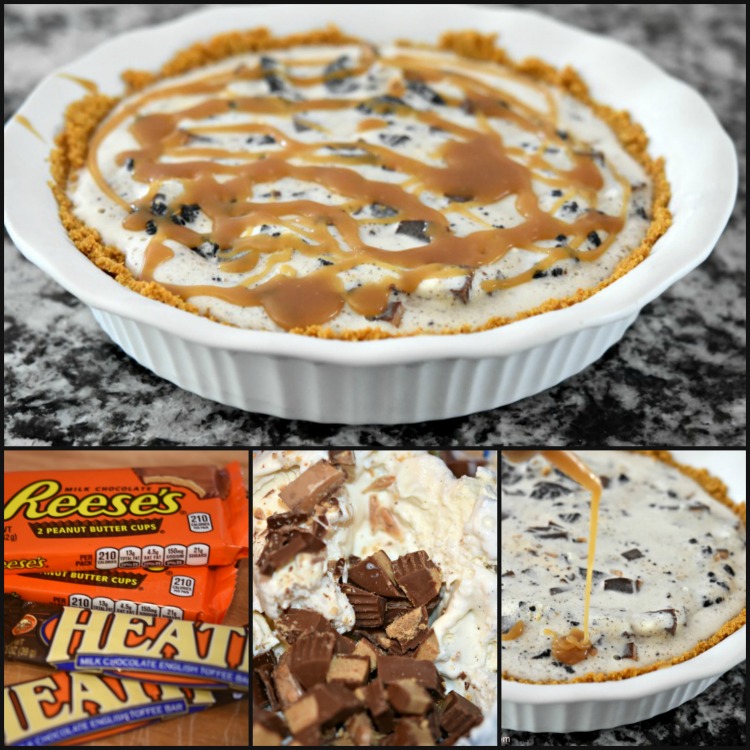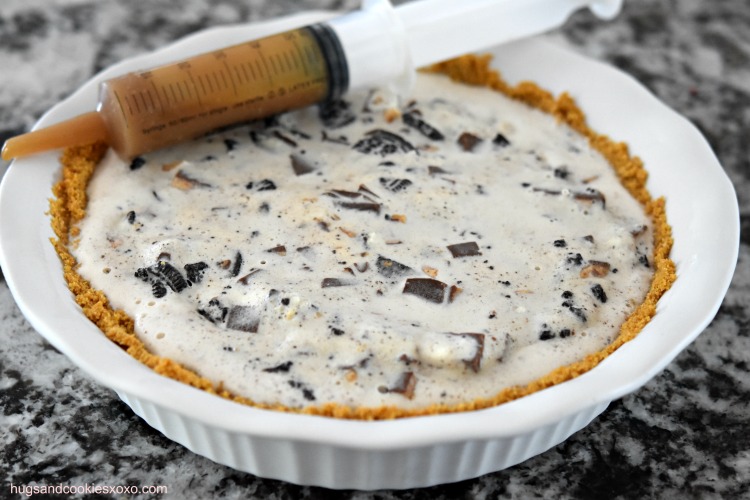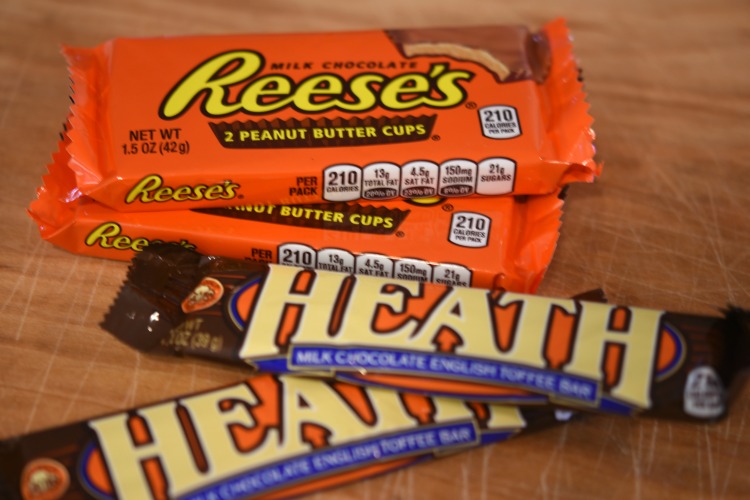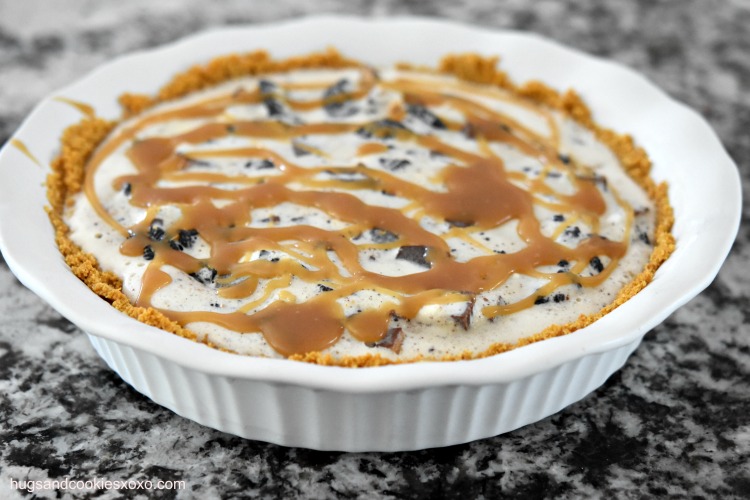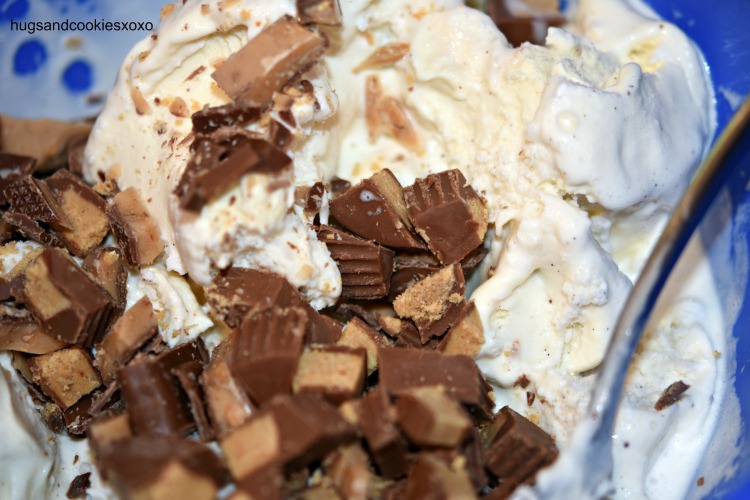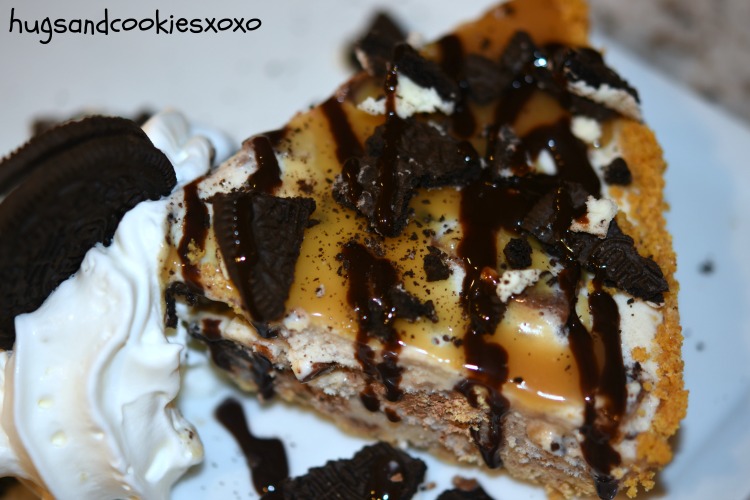 Ice Cream Pie With a Shot of Caramel
Ingredients
Crust:
18 graham crackers
⅓ cup melted butter
Filling:
2 pints vanilla ice cream or any flavor you like!
6 peanut butter cups, roughly chopped
3 Large Skor Bars, chopped
1 sleeve oreos, chopped
Caramel Sauce:
1 cup packed light brown sugar
½ cup half-and-half
4 tablespoons butter
Pinch of salt
1 tablespoon vanilla
Instructions
Crust:
Preheat oven to 350 degrees F.
Crush graham crackers in a food processor and stir in a bowl with the butter.
Press into pie pan and bake 5 mins. Cool to room temp.
Filling:
Soften ice cream and stir in the candies/cookies.
Pour into the crust, cover and freeze several hours.
Caramel sauce:
Combine sugar, half-and-half, butter and salt in a pot on med-low.
Whisk about 7 mins to thicken.
Add vanilla at very end.
Pour in a mason jar and cool to room temp. Then chill until cold.
Serve it alongside the pie slices!
Adapted from
Pioneer Woman