This uniquely named bar comes from Gooseberry Patch cookbook but I first saw it over at South Your Mouth! Head on over to learn the origin of this fun name! You will certainly enjoy her blog, too! As for the Man Bars….totally delish….even if you're not a man! LOL Like a huge layered candy and cookie bar all in one!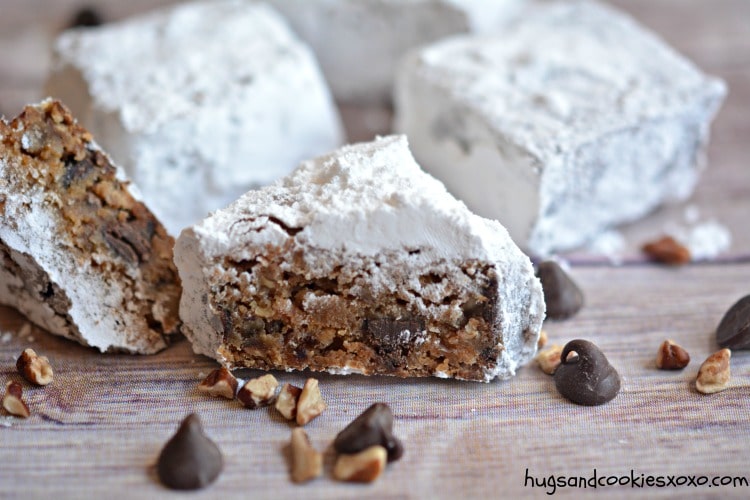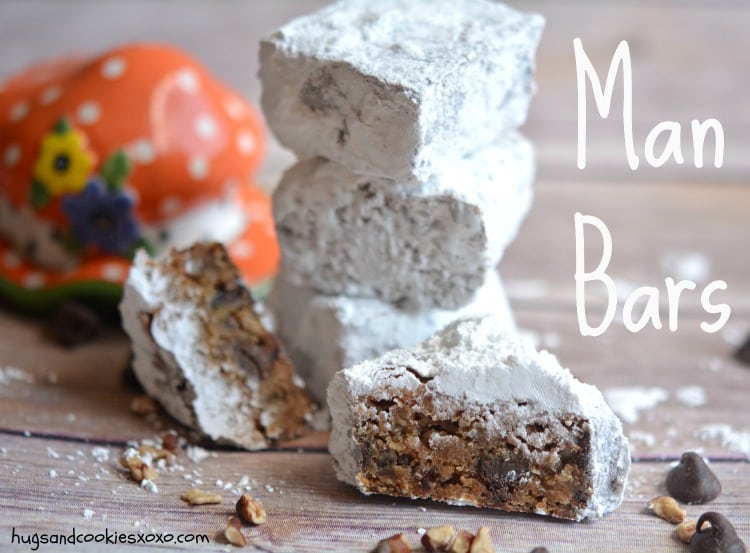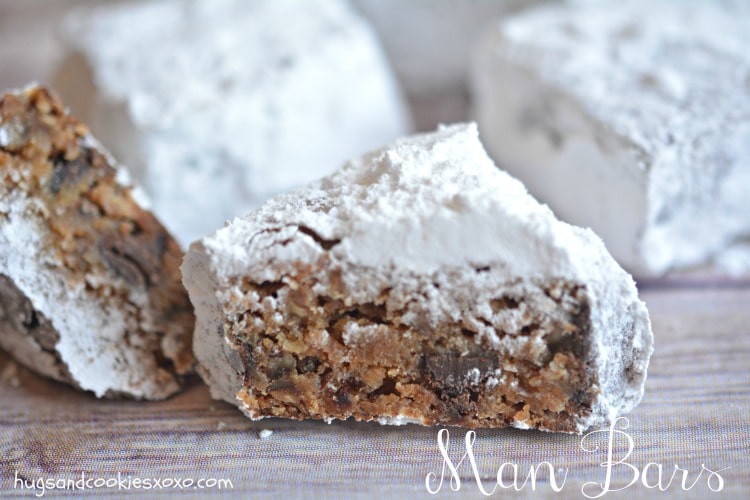 YOU'LL NEED:
Man Bars
Ingredients
2 cups graham cracker crumbs
6 ounces semi sweet chocolate chips
½ cup chopped walnuts or pecans
14 ounces sweetened condensed milk
1 tsp. vanilla
2 cups powdered sugar
Instructions
Combine crumbs, chips, nuts, milk and vanilla until well mixed.
Press into an 8x8 pan lined with nonstick foil.
Bake at 350 for 30 minutes.
Let cool.
Cut into squares.
Put powdered sugar into a ziploc and add a few bars at a time to coat.


You May Love These, Too! XOXO