No Chill Chocolate Chip Cookies
There are so many delicious cookie recipes out there these days but it seems the best ones always require a 24 hour chill. Let's be serious…we don't always want to wait 24 hours for a fabulous cookie! These are amazing and require zero chill time! (Of course, if you have time you can pop in the freezer/fridge for a little bit-it def won't hurt.) These DO spread but using a cookie cutter at the end to reshape thickens them up! Hubby loved these! Adapted from Handle the Heat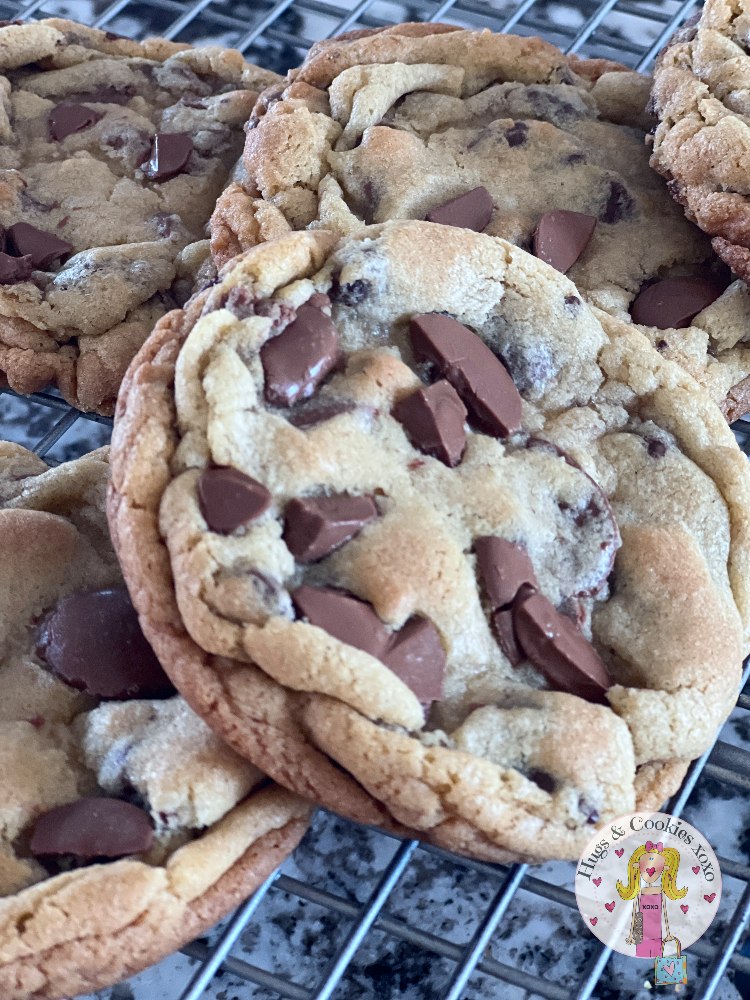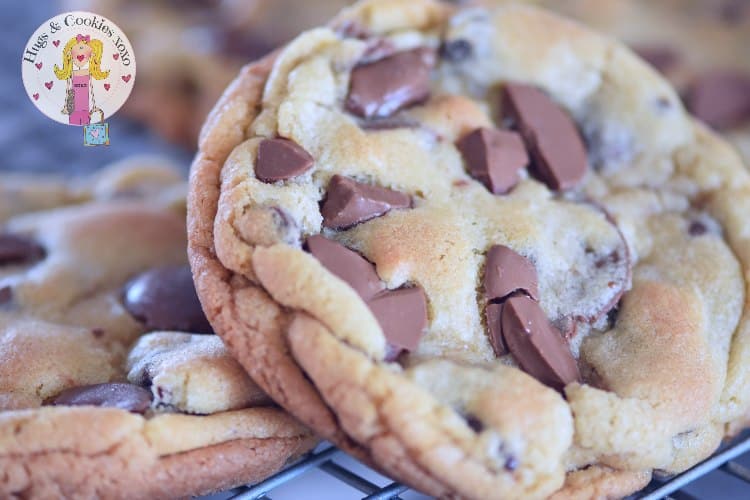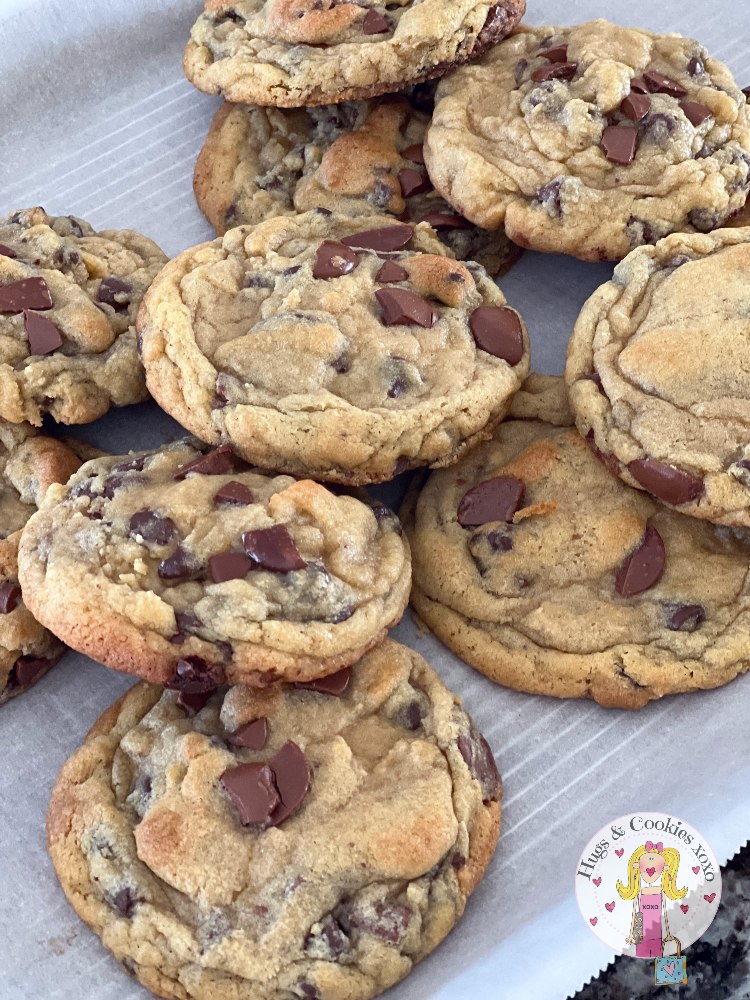 No Chill Chocolate Chip Cookies
Ingredients
3 cups flour
1 tsp. kosher salt
1 tsp. baking powder
½ tsp. baking soda (The original recipe calls for ¼ tsp baking soda. so you can try that, too.)
1 cup cold butter, cubed
¾ cup granulated sugar
1¼ cups packed light brown sugar
2 eggs
2 tsp. vanilla extract
1¼ cups semisweet chocolate chips
1 cup milk chocolate wafers, broken into pieces for the top garnish
Instructions
Preheat oven 375.
Beat cold butter to break it up.
Add sugars and beat creamy.
Add eggs and vanilla to combine well.
Add dry ingredients on low.
Add chips.
Roll dough into 4 ounce mounds. (This made 13 cookies)
Stud the top of each with some milk chocolate wafer pieces and place on parchment lined jellyroll pan.
Bake 14-15 mins. When done I like to lay a large round cookie cutter around them and move it gently to help the circular shape. Cool on sheets and then remove to a cooling rack.
You May Love These, Too! XOXO