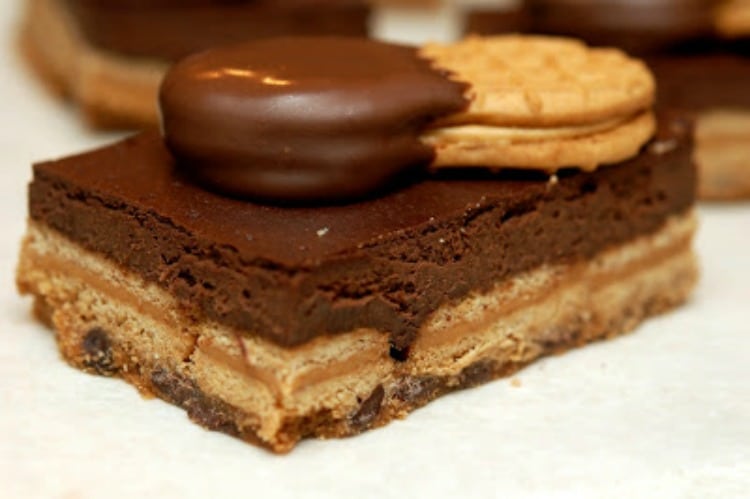 START WITH 8 OUNCES OF COOKIE DOUGH (PILLSBURY IS WHAT I USED BUT HOMEMADE WOULD BE GREAT, TOO!)  PRESS IT INTO AN 8X8 PAN LINED WITH NONSTICK FOIL AND BAKE AT 350 FOR ABOUT 13 MINS UNTIL BROWNED. TOP CRUST WITH 11 1/2 NUTTER BUTTER COOKIES TO BE EXACT! LOL  CAREFULLY, SPREAD ON THE CHOCOLATE CHEESECAKE BATTER

CHOCOLATE CHEESECAKE BATTER:
ELECTRIC MIX:
12 OUNCES ROOM TEMP CREAM CHEESE
1/3C. SUGAR
3/4C. HERSHEY'S COCOA POWDER
1 EGG
BAKE FOR ABOUT 30 MINUTES AND CHILL IN FREEZER. CUT BARS. DIP NUTTER BUTTERS IN MELTED CHOCOLATE AND ADHERE TO EACH BAR.
LINKING AT CHEF IN TRAINING
You May Love These, Too! XOXO