This cake will not disappoint. It is just delicious! I used a huge chunk of milk chocolate for the ganache that I picked up at Whole Foods. It make the perfect ganache! Adapted from my wonderful friend Vera at OMG Chocolate Desserts-be sure to check out her blog for so many fabulous recipes!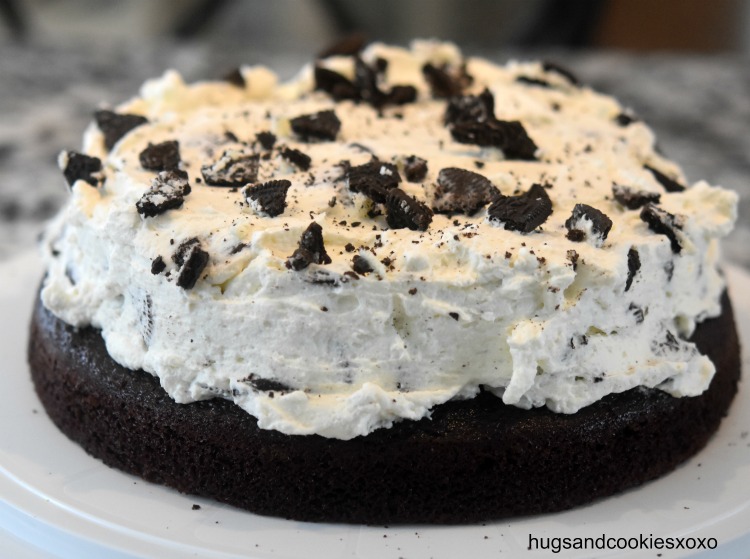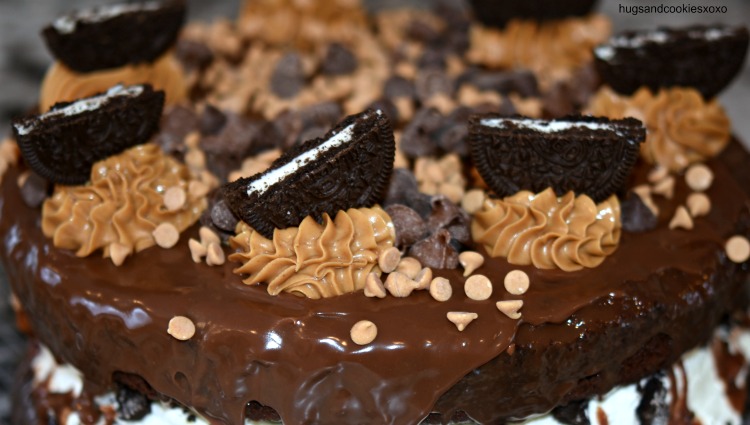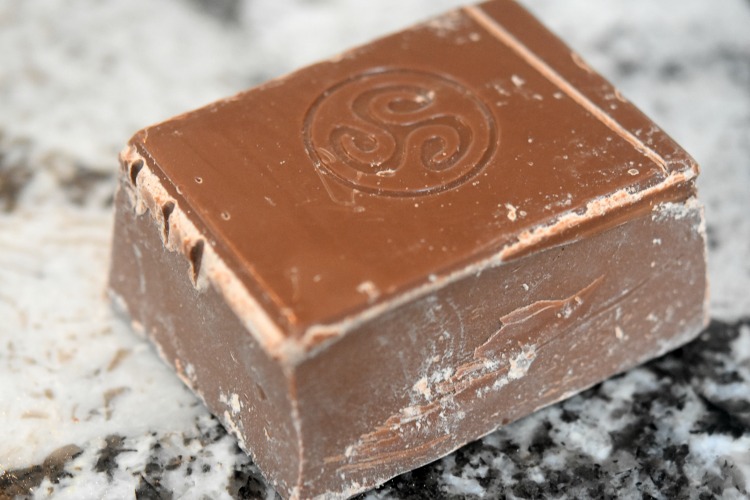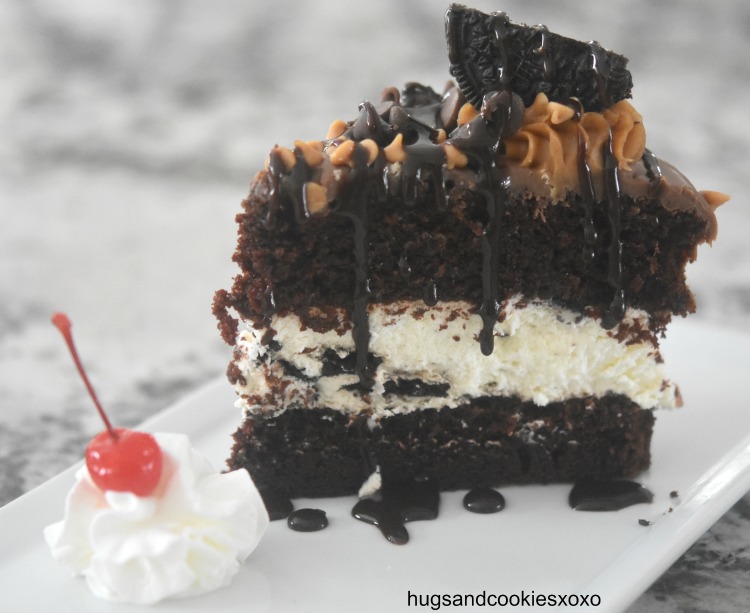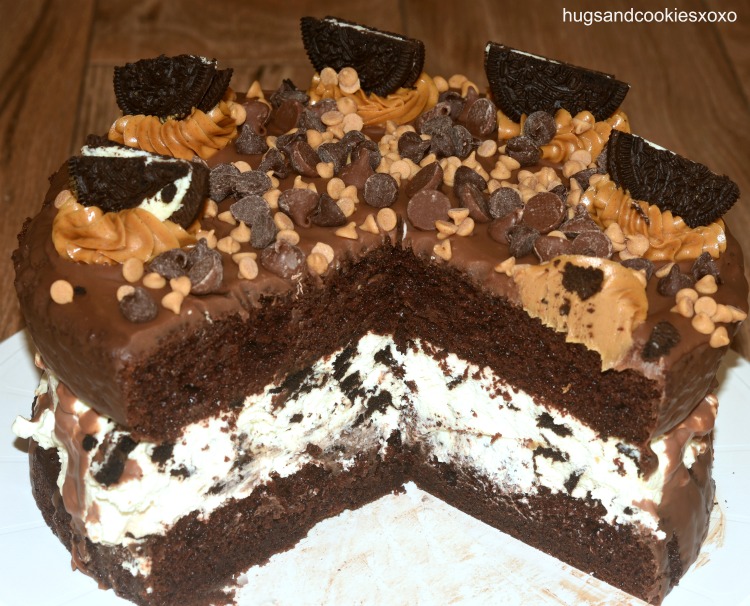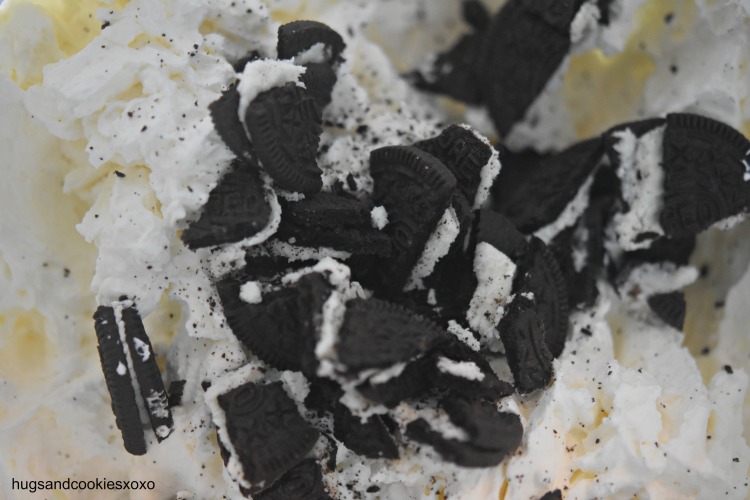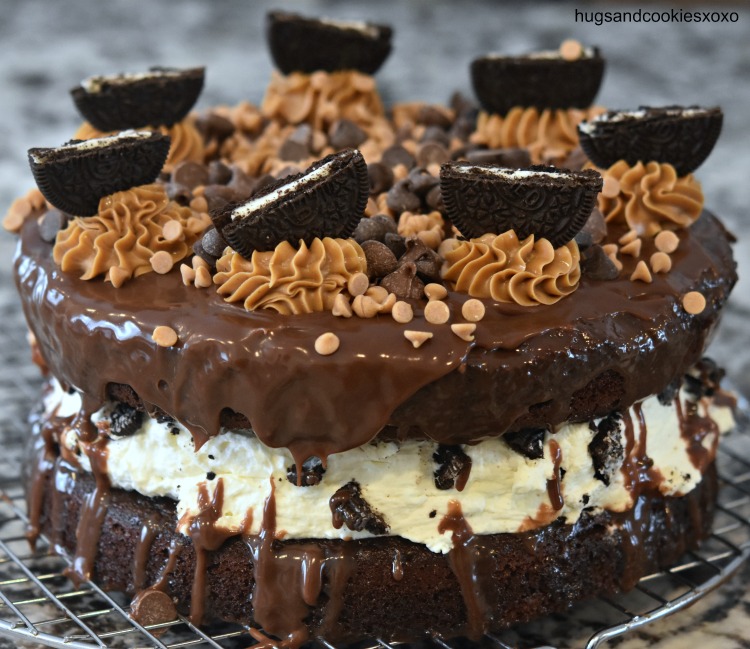 Oreo Ganache Cake
Ingredients
Cake
2 cups sugar
1¾ cups all-purpose flour
¾ cup cocoa
1½ teaspoons baking powder
1½ teaspoons baking soda
1 teaspoon salt
2 eggs
1 cup milk
½ cup vegetable oil
2 teaspoons vanilla extract
1 cup boiling water
No-Bake filling:
1½ cups heavy whipping cream
8 oz. Cream Cheese-softened
¾ cup powdered sugar
12 Oreo Cookies- coarsely crushed
Milk Chocolate Ganache:
8 oz. milk chocolate-finely chopped
1 cup heavy whipping cream
Garnish:
½ cup chocolate chips
½ cup mini peanut butter chips
½ cup peanut butter
extra oreos, cut in half
Instructions
Cake:
Preheat the oven to 350°F
Grease two 9 inch round baking pans and line the bottom with parchment paper.
In a mixer bowl combine sugar, flour, cocoa, baking powder, baking soda and salt.
Add eggs, milk, oil and vanilla. Beat well.
Add boiling water.
Mix smooth.
Divide into pans and bake approx 30 mins.
Cool 10 minutes in pans and then flip onto a rack, Can freeze at this point for another day if desired.
Filling:
Beat heavy whipping cream until firm peaks.
In a different bowl, beat cream cheese and sugar.
Carefully combine the cream cheese and whipped cream.
Stir in Oreos.
Ganache:
Melt milk chocolate in a double boiler.
Remove heat and stir in heavy cream.
Let sit until thickened a bit so it will pour nicely over cake.
Assembly
Lay one cake on cake platter.
Top with the oreo filling.
Place second layer on top of filling.
Pour on the ganache.
Pipe the peanut butter into a design on top.
Sprinkle with both chips and add more Oreos
Adapted from my wonderful friend Vera at
OMG Chocolate Desserts


You May Love These, Too! XOXO