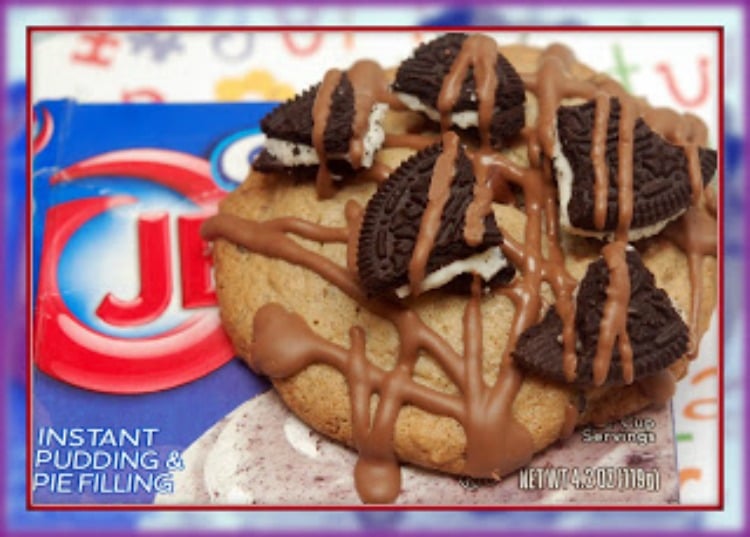 RECIPE TIME!
Oreo Pudding Cookies

1 cup butter, room temp

3/4 cup brown sugar

1/4 cup sugar

1 (4oz) package instant Oreo Pudding mix

2 1/4 cups flour

1 tsp baking soda

2 eggs

1 tsp vanilla

1 BAG OF Hershey's Cookies N Cream DROPS

2 cups SEMISWEET chocolate chips

Preheat oven to 350 degrees.

Combine flour and soda in a small bowl and set aside. Cream together butter and sugar. Beat in pudding mix until blended, then eggs and vanilla. Add flour and soda mixture. Stir in cookies n cream DROPS and chocolate chips. Using a cookie dough scooper, place dough on a baking sheet lined with parchment paper. Bake at 350 degrees for 8 minutes. Let cookies cool for 5 minutes on baking sheet before moving to a cooking rack. Store in air-tight container. Makes two dozen. * I WOULD RECOMMEND CHILLING THE DOUGH FIRST!
ADAPTED FROM THE GIRL WHO ATE EVERYTHING
You May Love These, Too! XOXO