Overnight Turkey Strata with Spinach, Gruyere and Prosciutto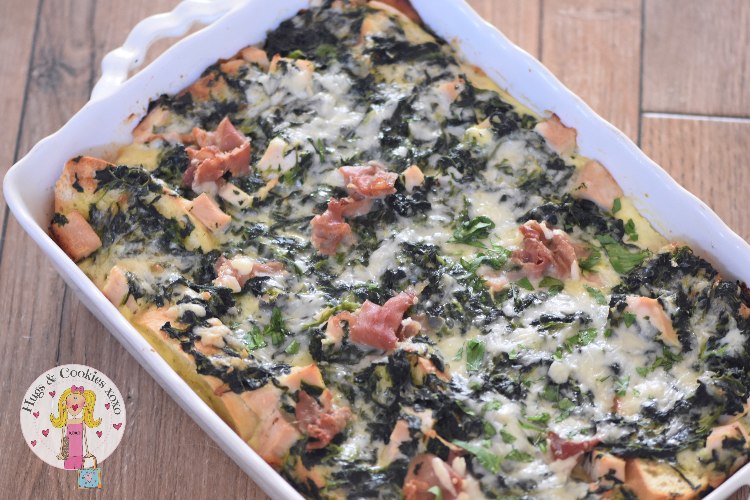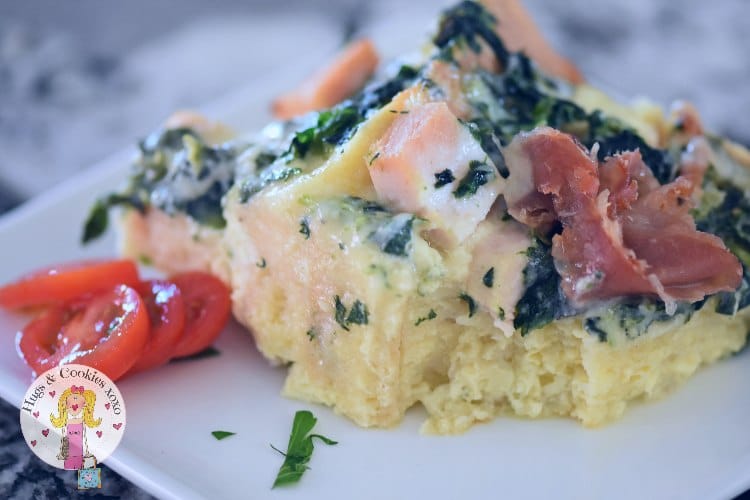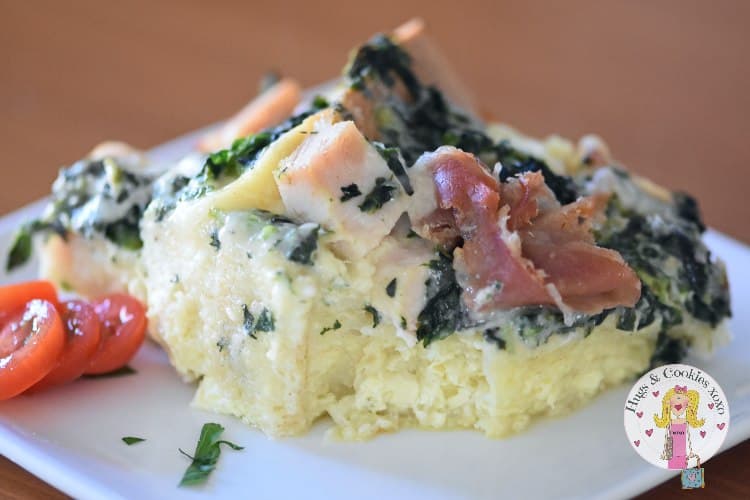 Overnight Turkey Strata with Spinach, Gruyere and Prosciutto
Ingredients
3 tablespoons butter, thinly sliced
1 loaf Italian or French bread, sliced into 1 inch pieces
2 cups cubed leftover turkey
8 eggs
3 cups whole milk
1 tablespoon Dijon mustard
1 tablespoon fresh sage, chopped (omit if you don't love sage)
salt, generous amount to taste
pepper to taste
10 oz frozen spinach, thawed + drained well
8 ounces cheddar gruyere, grated (or any cheeses you like)
3 oz thinly sliced prosciutto
Instructions
Grease 9×13 baking dish with non-stick spray.
Lay bread in the dish, top with butter and bake 8 mins to toast. (Next time I may toast both sides!)
Cool completely.
Scatter turkey in dish around bread.
Mix the custard by whisking eggs, milk, dijon, sage, s+p, spinach and 1½ c. of the cheese. Reserve rest for the top.
Pour this over the bread, sprinkle on more cheese & prosciutto and cover in fridge overnight.
Bake at 350 for 45-55 mins.
Cool a few mins and serve.
Adapted from
Half Baked Harvest
-she uses croissants in her strata-a must try, too!