Sea scallops are not only delicious and "fancy" but so simple to prepare. They are perfect for preparing after work as they cook up in just a few minutes! Wow your family with some sea scallops. They are yummy served with rice, pasta or even zucchini noodle (zoodles)-the latest culinary fad!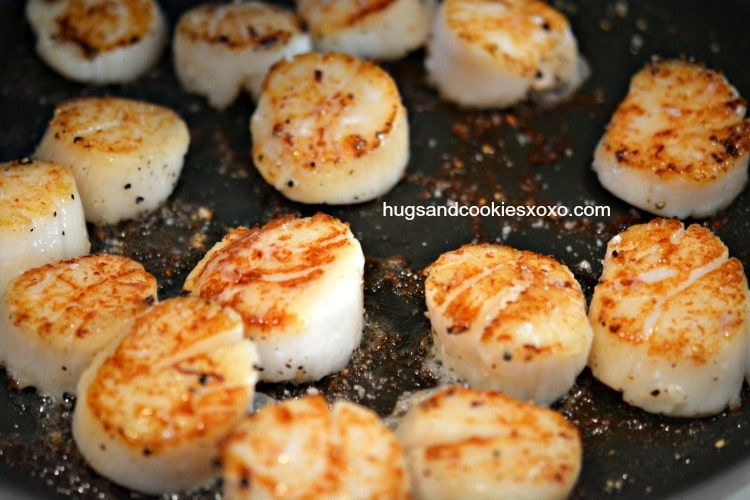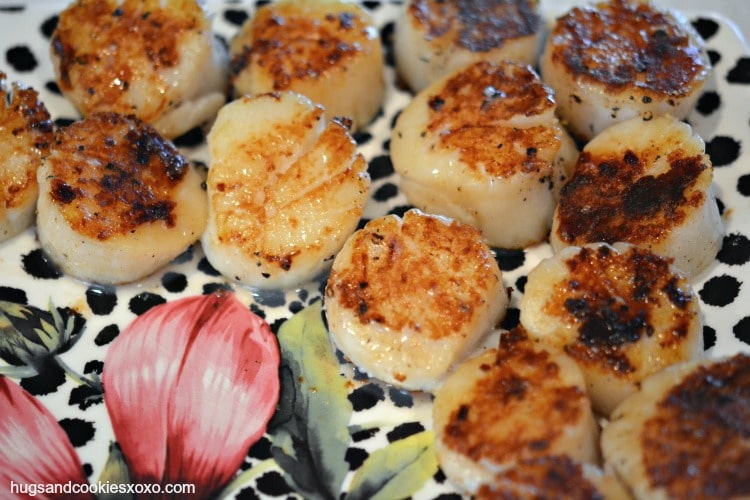 Pan Fried Sea Scallops
Ingredients:
24 ounces scallops, dried with paper towels
1-2 Tablespoons olive oil
2 cloves garlic, sliced
salt/pepper
Directions:
Heat oil in skillet. Add garlic for a few seconds until fragrant.
Once hot, add scallops and season with salt/pepper. Cook about 5 mins.
Flip scallops over and season again with salt/pepper.
Cook about an other 5 minutes or until cooked through and nicely browned.
Serve over rice, pasta or even salad!
You May Love These, Too! XOXO