Pan Seared Scallops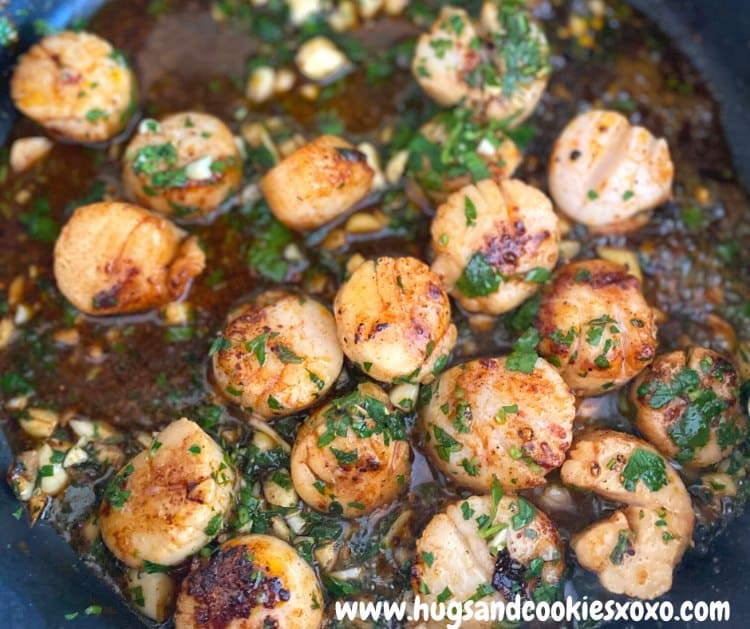 You may need:
Pan Seared Scallops
Ingredients
1 pound sea scallops, dried with paper towels
salt, pepper, paprika
2 T. butter
2T. olive oil
4 cloves garlic, chopped
handful of parsley and/or chives, chopped
Instructions
Season scallops generously on both sides.
Heat cast iron pan with oil and butter.
Add scallops and do not disturb two minutes so crust can form.
Once browned on first side, flip with tongs and finish cooking through just a few mins.
Top with chopped parsley/chives and garlic.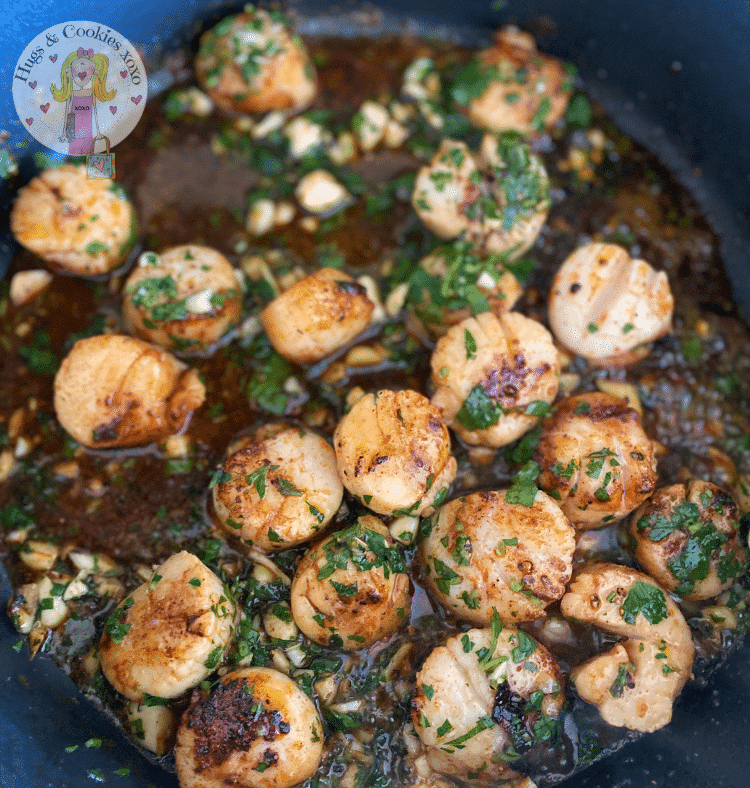 You May Love These, Too! XOXO