These 4 layer brownies combine caramel, nougat, peanut butter and lots of chocolate! They remind me of a homemade milkyway bar placed perfectly on top of a brownie!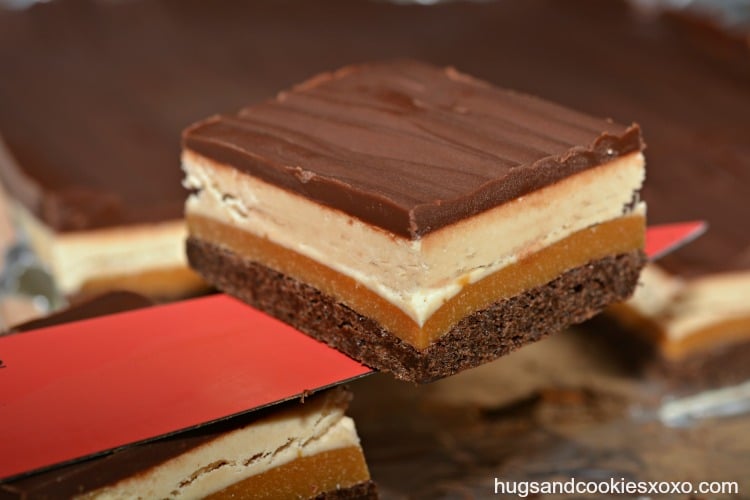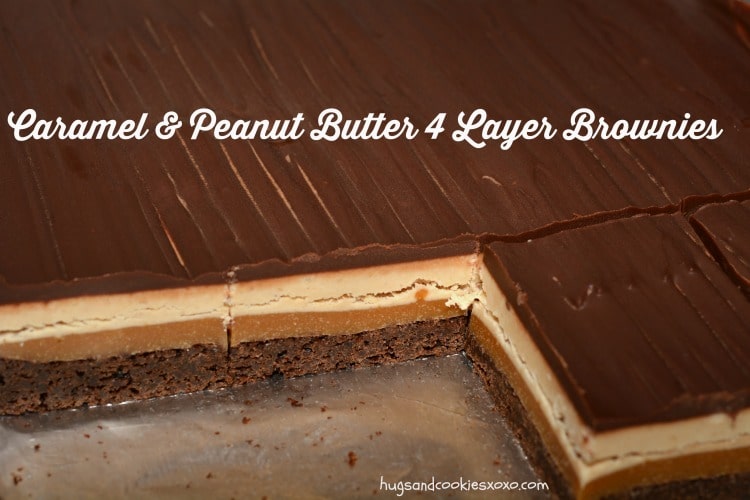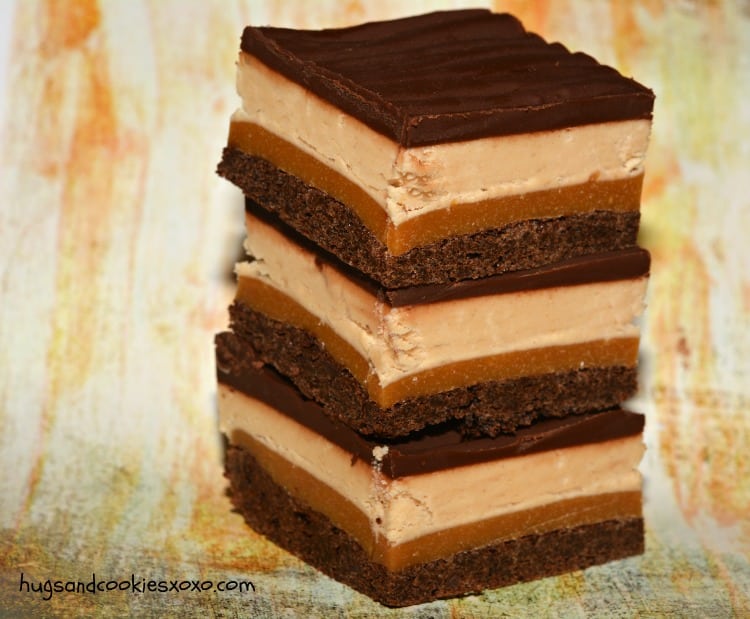 Recipe adapted from BHG

Peanut Butter & Caramel 4 Layer Brownies
Ingredients
Ingredients:
3 ounces unsweetened chocolate, coarsely chopped
½ cup butter
2¼ cups sugar (divided, so read recipe carefully)
2 eggs
1 teaspoon vanilla
⅔ cup all-purpose flour
¼ teaspoon baking soda
68 Kraft caramels ( 1½ bags), unwrapped
⅔ cup evaporated milk (divided so read recipe carefully)
1 tablespoon water
⅓ cup butter
One 7 ounce jar marshmallow creme
¼ cup creamy peanut butter
12 ounces chocolate chips
¼ cup butter
¼ cup whipping cream
Instructions
In a medium saucepan combine unsweetened chocolate and butter.
Cook and stir over low heat until melted and smooth.
Remove from heat; cool slightly.
Meanwhile, preheat oven to 350 degrees F. Line a 13x9x2-inch baking pan with nonstick foil, extending the foil over edges of pan.
For brownie layer, stir 1 cup of the sugar into chocolate mixture. Add eggs, one at a time, beating with a wooden spoon after each addition just until combined. Stir in vanilla.
Stir in flour and baking soda.
Add flour mixture to chocolate mixture; stir just until combined.
Pour batter into the prepared pan, spreading evenly.
Bake for 15 to 17 minutes or until edges start to pull away from sides of pan.
Cool on a wire rack. Then pop in freezer.
For caramel layer, in a large microwave-safe bowl combine caramels, 2 tablespoons of the evaporated milk, and the water.
Microwave until smooth.
Spread caramel mixture evenly over brownie layer in pan, spreading to edges. Place pan in freezer while preparing nougat layer.
For nougat layer, in a medium saucepan combine the remaining 1-1/4 cups sugar, the remaining evaporated milk, and ⅓ cup butter.
Bring to boiling over medium-high heat; reduce heat to medium.
Simmer, uncovered, for 5 minutes.
Remove from heat.
Stir in marshmallow creme and peanut butter.
Pour marshmallow mixture over caramel layer, spreading to edges. Place pan in freezer while preparing chocolate layer.
For chocolate layer, in a small saucepan cook and stir semisweet chocolate pieces, ¼ cup butter, and whipping cream over low heat until melted and smooth.
Pour chocolate mixture over nougat layer, spreading to edges.
Freeze for an hour then cut into brownies. Store, covered, in the refrigerator for up to 3 days.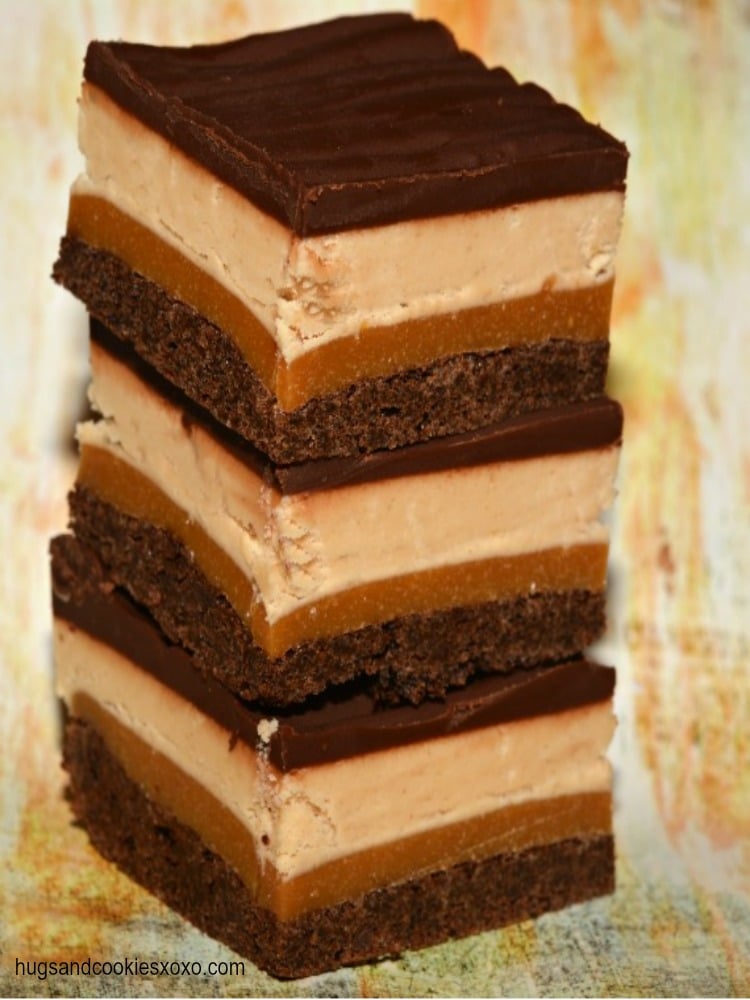 You May Love These, Too! XOXO