If ever there was a blondie to love…this is it! Peanut Butter Cup Blondies!! The key is to not over bake them which can be tempting. They may see a tad bit underdone at 20 mins but that is when your remove them. They will continue to bake in the pan when removed and if left to cool, will set up perfectly! That means no sneaking an early bite. Willpower, my friends! I used a 10 ounce bag of pb cups but I would like these better with even a little less of the candies! Maybe 8 ounces next time for me. Totally up to you though!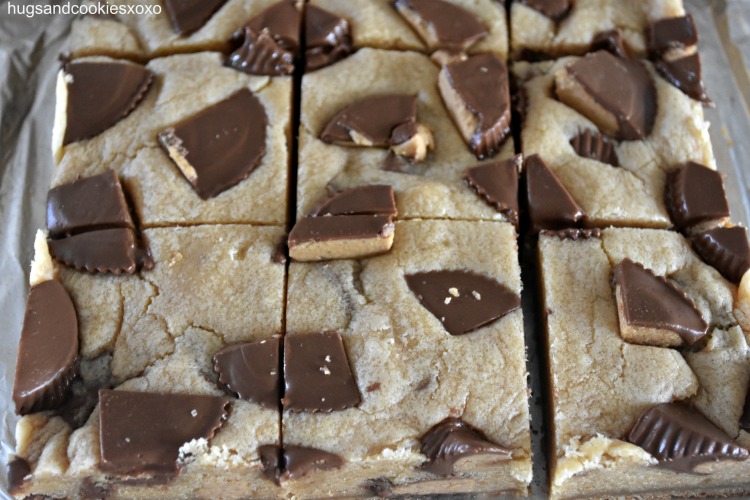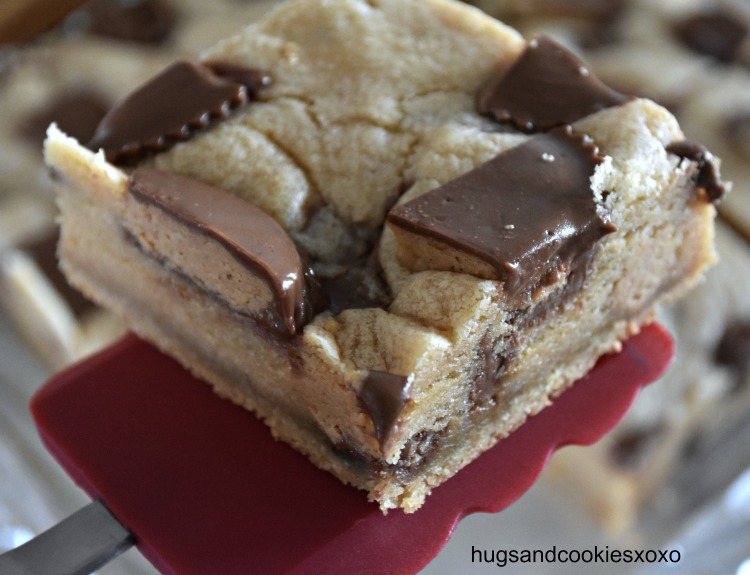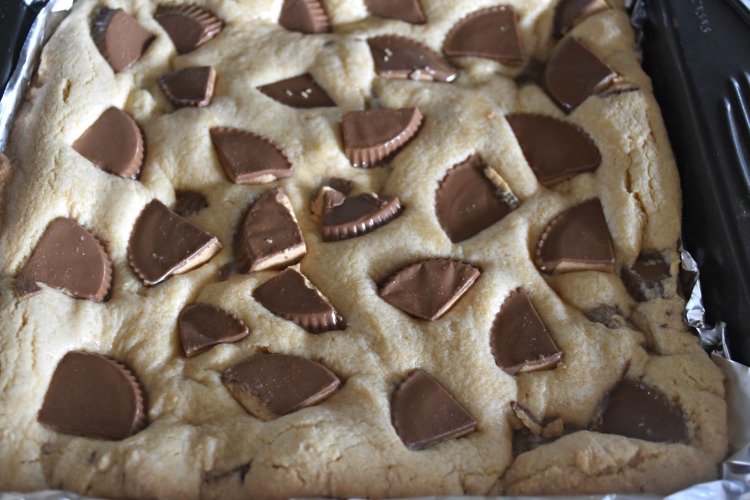 Peanut Butter Cup Blondies
Ingredients
¾ cup butter, room temperature
½ cup creamy peanut butter
1 cup granulated sugar
½ cup light brown sugar
2 eggs
2 teaspoons vanilla extract
1 teaspoon kosher salt
1 teaspoon baking soda
2 cups all purpose flour
2 cups coarsely chopped peanut butter cups (about 10 ounces)
Instructions
Preheat oven to 350°F.
Line a 9×9 pan with nonstick foil.
Beat butter, peanut butter and sugars together until creamy.
Add eggs, vanilla, salt.
Turn the mixer to low and mix in the baking soda and flour until just combined.
Fold in half of the peanut butter cups.
Spread batter into pan and press the rest of the pb cups into the batter.
Bake for only 20 mins.
Do not over bake!
Cool completely and cut into bars.
Adapted from
Cookies and Cups