Peanut butter cup cheesecake? Say no more! When I saw this I knew I had to try it out. If you love peanut butter cups annnnnd cheesecake then this is for you. It starts with a cookie crust. I used the Nabisco famous wafers for the crust. You know, the ones in the yellow rectangle box? I am still trying to figure out why such a plain cookie is so expensive, hee hee. I have seen them at almost six dollars a box. Good thing they are delicious and make a fabulous crust! Then you pour on a crazy delicious chocolate that has cream cheese in it! Topped with a creamy peanut butter cheesecake layer and more chocolate on top. For serving, I gave it a chocolate drizzle and of course, a peanut butter cup! Be prepared for a marriage proposal if you top someone's with a full size Reese's!!! Thanks to Inside Brucrew Life for this yummy treat!!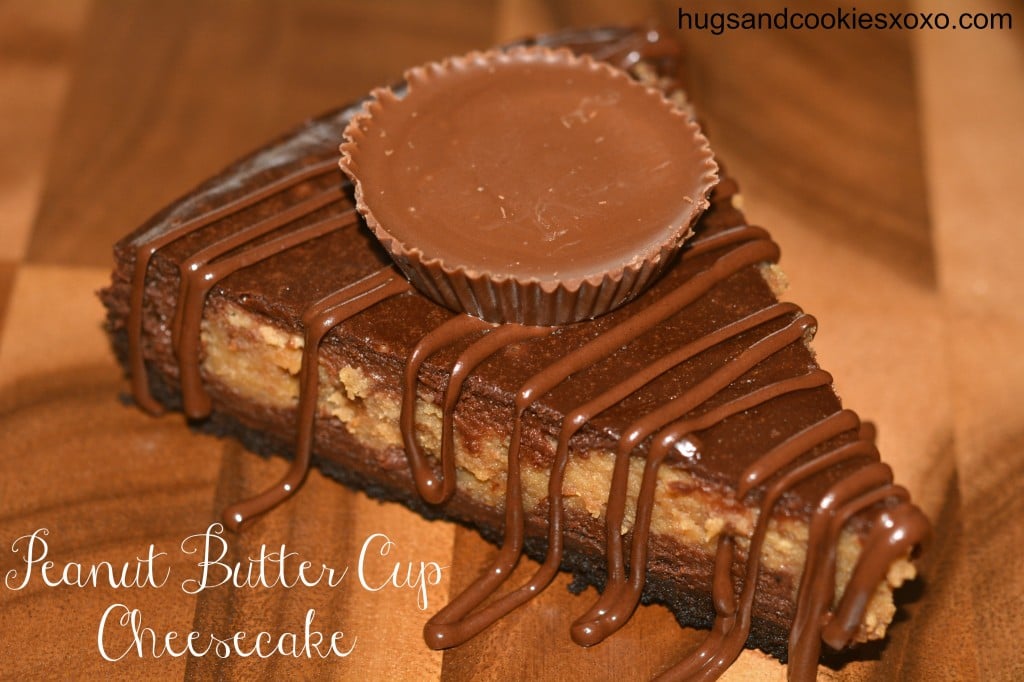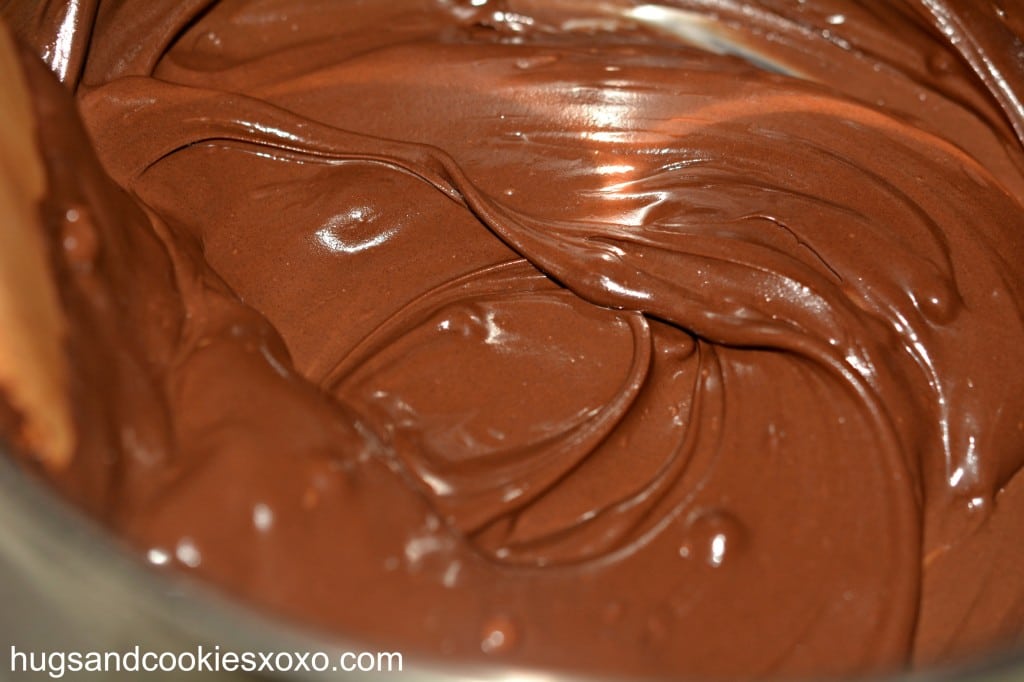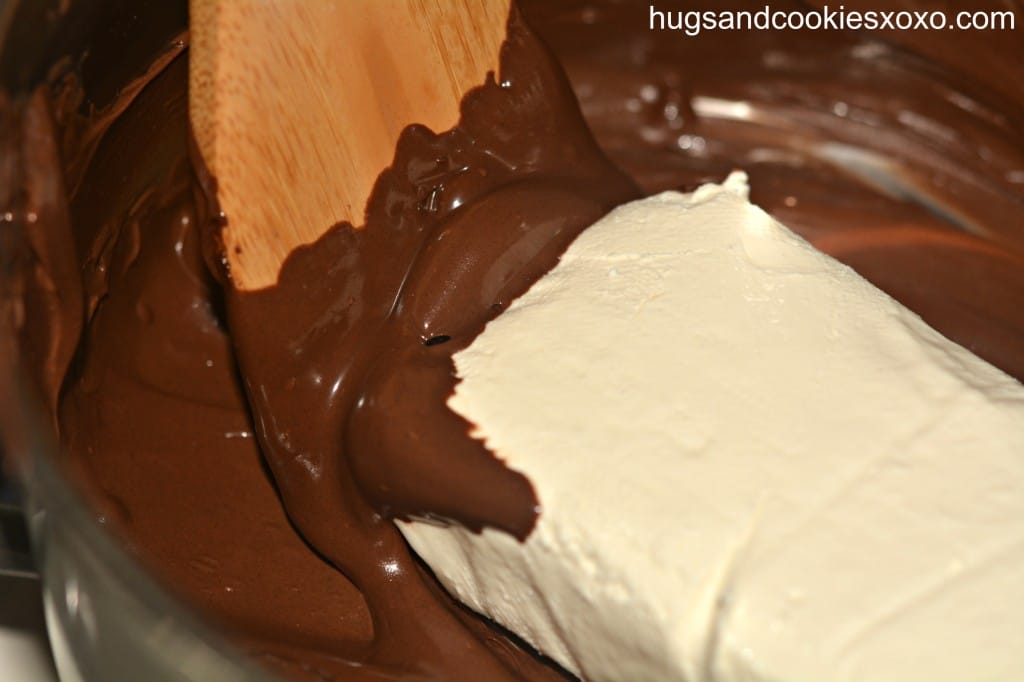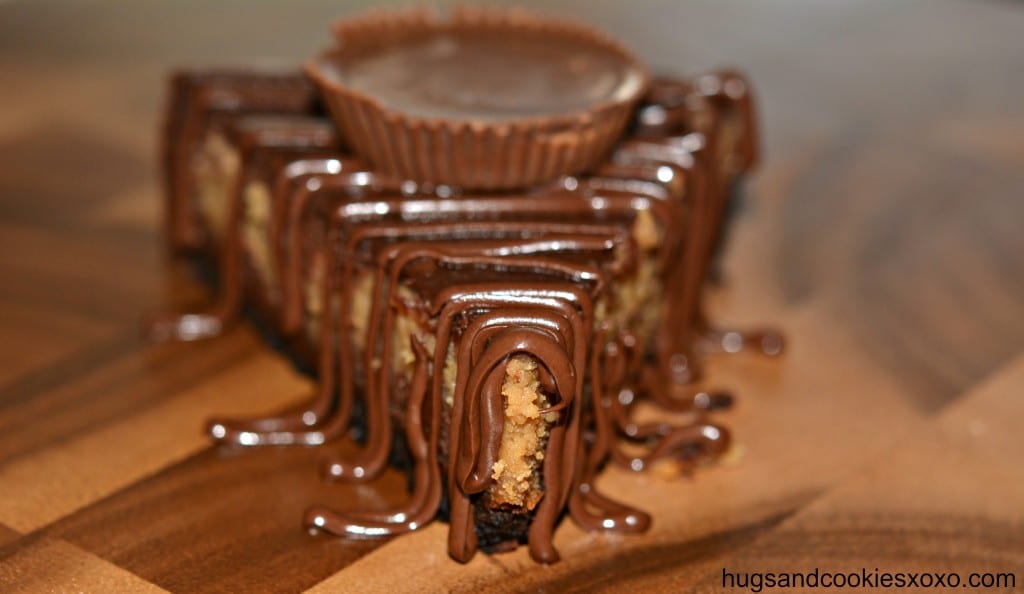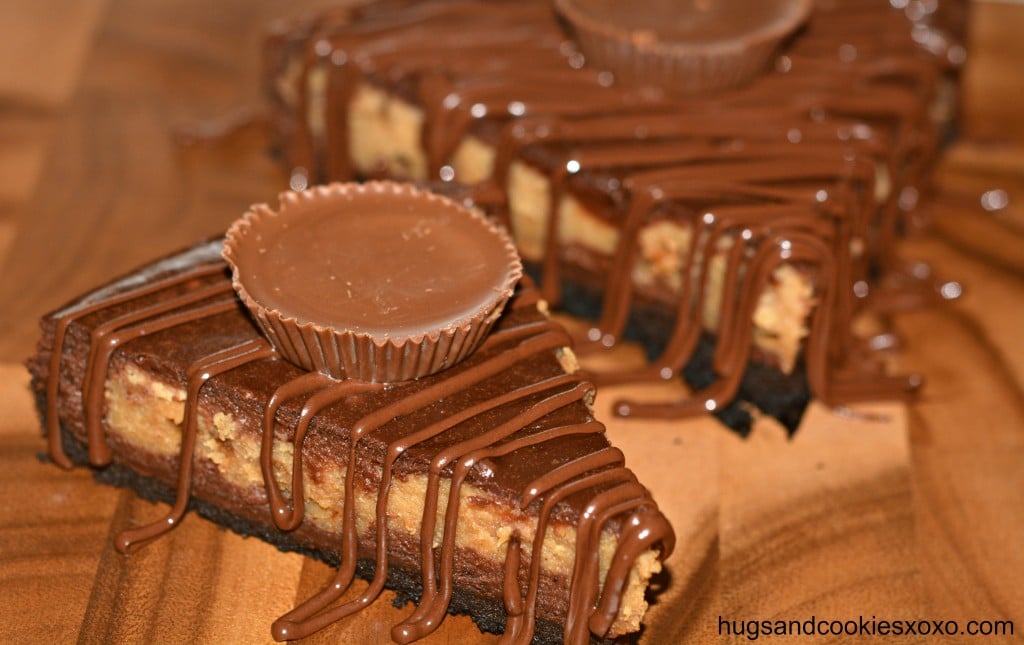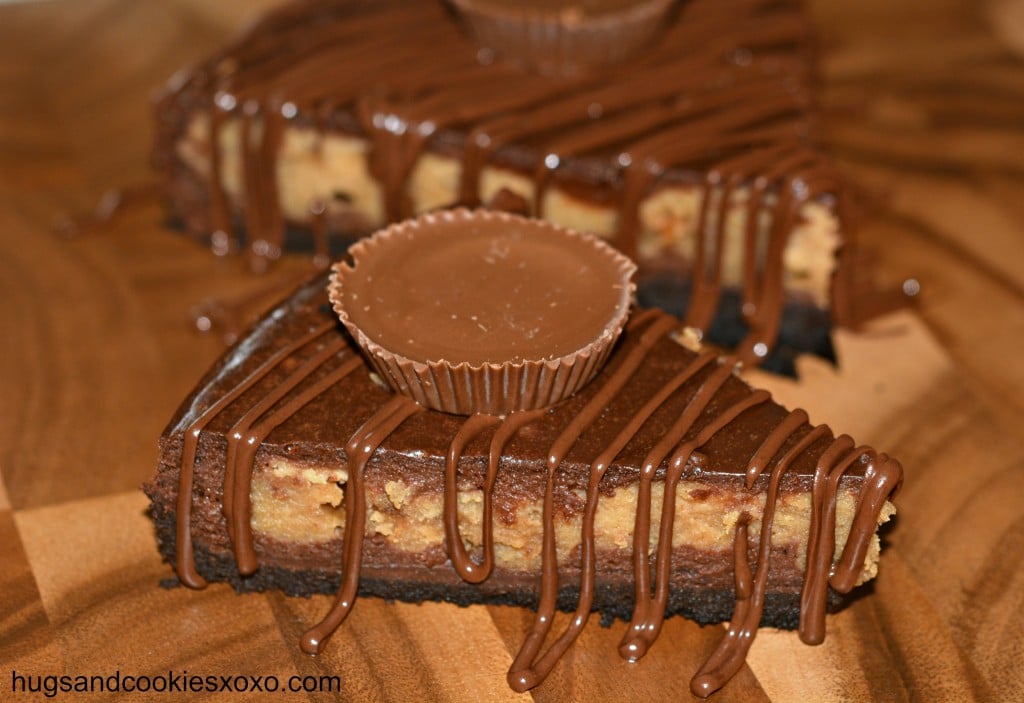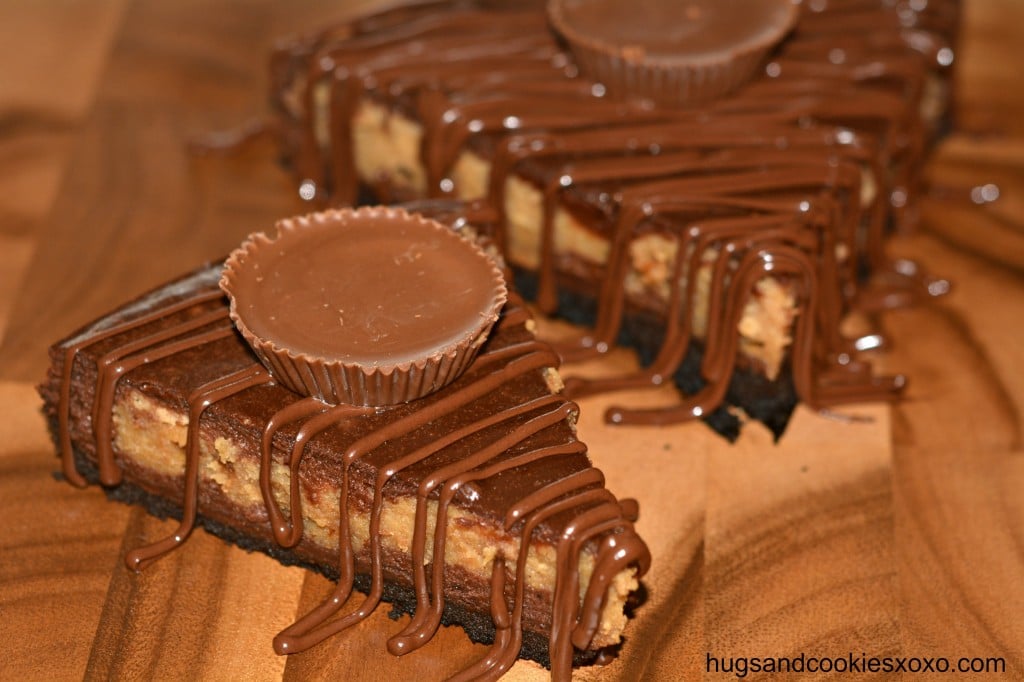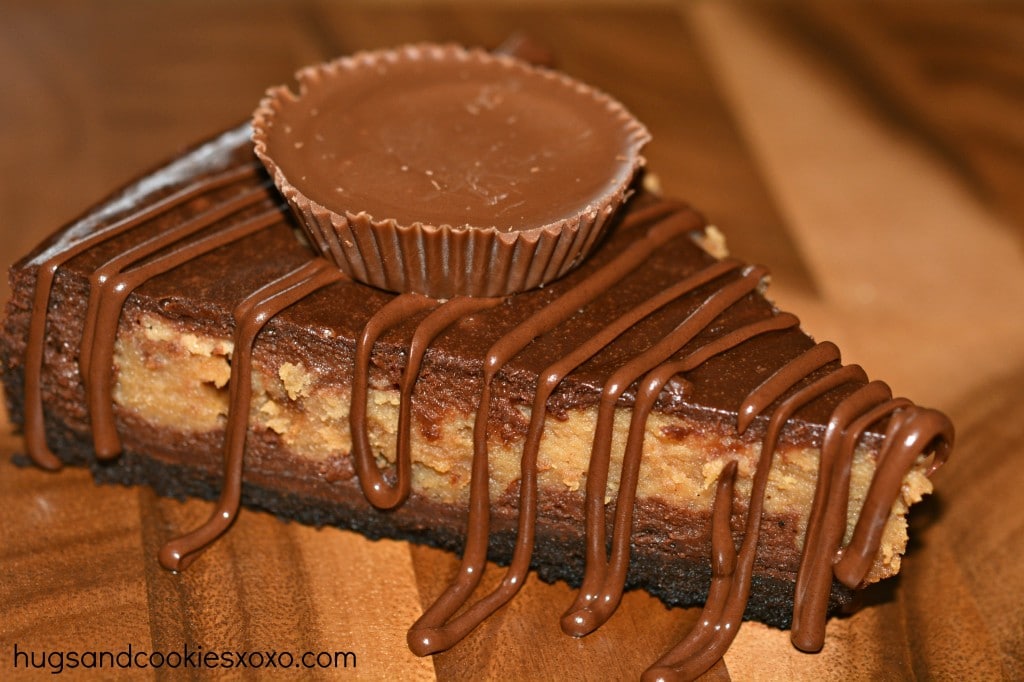 Peanut Butter Cup Cheesecake Ingredients:
Crust:
2 cups chocolate wafer cookie crumbs,
2 Tablespoons butter, melted
Peanut Butter Layer:
8 ounces cream cheese
1/4 cup sugar
1 cup creamy peanut butter
1 egg
1/2 teaspoon vanilla
Chocolate Layer:
1 1/2 cups chocolate chips
8 ounces cream cheese
2 eggs
2 Tablespoons milk
1/2 teaspoon vanilla
Chocolate chip, melted to drizzle over each slice when serving
Reese's Peanut Butter Cups-1 per slice
Directions:
Stir together cookie crumbs and melted butter. Grease and line a 9 inch spring form pan with parchment paper. Press crust crumbs into the bottom and push with a measuring cup bottom to pack them in. Set aside.
In a mixer, beat  cream cheese and sugar. Add peanut butter, egg, and vanilla. Mix well. Put to the side and make the chocolate.
In a small pot on med-low heat, melt the chocolate chips. Once melted,  add the cream cheese and stir until well melted. Whisk in the milk. Add vanilla. Crack the eggs into a small bowl. Pour a little bit of the chocolate mix into the eggs and stir. Then add the eggs into the pan whisking so they don't scramble!
Scoop 2 cups of the chocolate mix on top of your crust. Chill in freezer 10 minutes to help it set. Carefully spread  the peanut butter mixture on top of the chocolate. Spread slowly. and carefully-this is tricky so don't worry if they get mixed a little but be as careful as you can. Spread the rest of the chocolate batter on top. Bake at 300 degrees for exactly 55 minutes. Remove and cool on rack. Place in fridge until chilled and ready to serve.
To serve, melt chocolate chips and drizzle over each slice. Top with a peanut butter cup! Yum!
Adapted from Inside Brucrew Life