My friend Liz (From That Skinny Chick Can Bake) and I have this awesome monthly feature called Two Sweetie Pies. Each month, we choose a recipe from the other's blog and feature it. We do not tell each other which recipe we are working on until reveal day which is always so exciting!
This month is extra special because it's one of my favorite recipes from Liz and then it is pushed over the top with the addition of peanut butter cups! A few months ago I hit the Fudge Lottery when I made Liz's Chocolate Peanut Butter Double Decker Fudge. I love and adore peanut butter fudge so this month I skipped the chocolate part, made the peanut butter part thicker and added mini peanut butter cups. SCORE! Liz, you made my fudge dreams come true!!!!
Goodbye candy store, hello homemade!!!
You can also visit Lizzie on:
Facebook
Pinterest
Twitter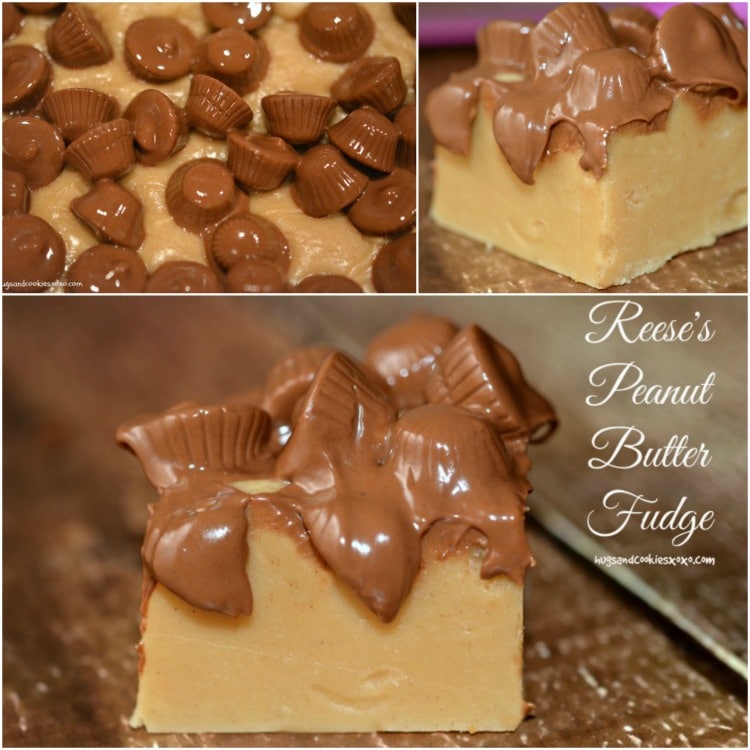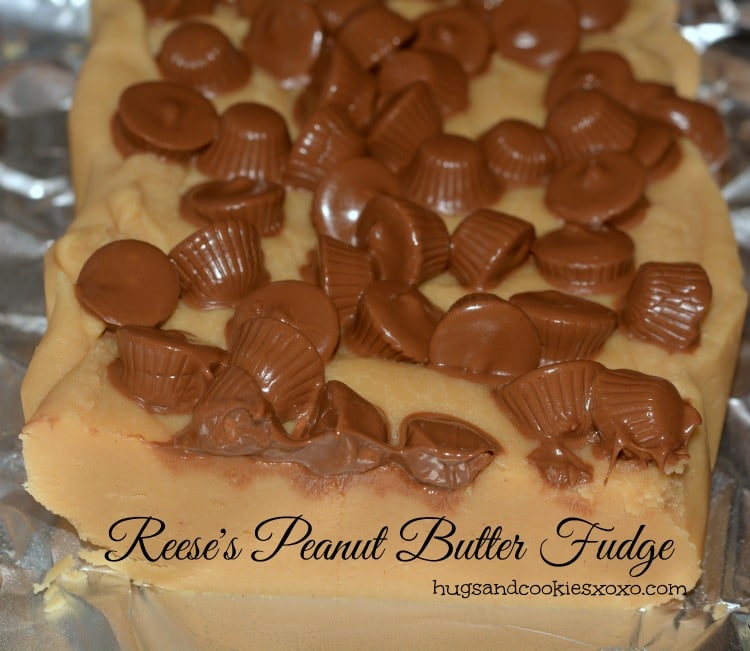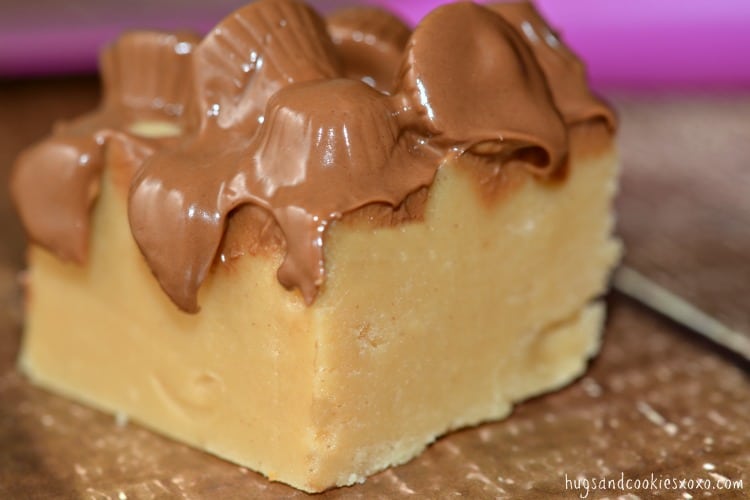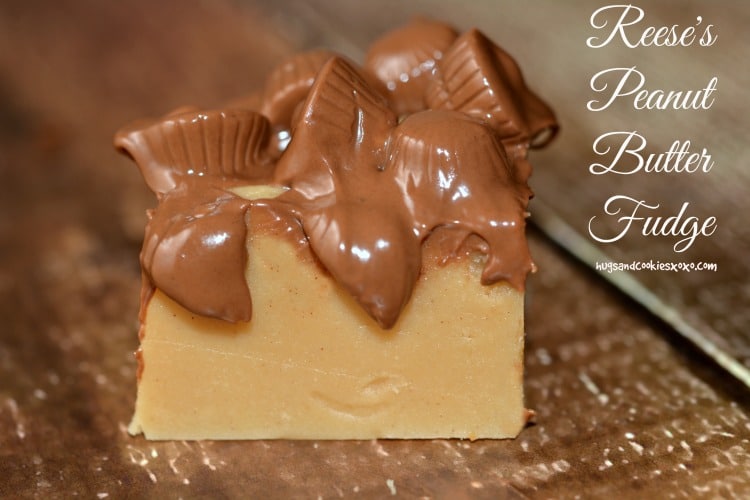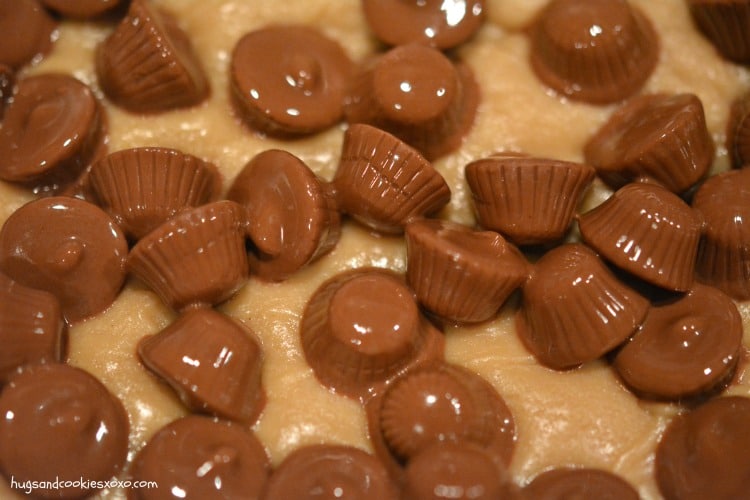 You'll Need:
Ingredients
1½ cups sugar
6 tablespoons butter
⅓ cup evaporated milk
½ teaspoon vanilla
½ cup peanut butter
half of a 7 ounce jar marshmallow creme
1 bag mini peanut butter cups-I did not use them all-pour on as many as you like!
Instructions
Line 8x4 loaf pan with non-stick foil.
Combine sugar, butter, evaporated milk in a heavy saucepan.
Bring to a boil, stirring constantly till temperature reaches 234º.
Remove from heat and stir in vanilla, peanut butter and marshmallow creme.
Mix smooth and pour into prepared pan and smooth with off-set spatula.
Cool just a few minutes so not too hot and then sprinkle on mini peanut butter cups.
Cool to room temperature, then cut into squares to serve.
Freezes well too!
You May Love These, Too! XOXO