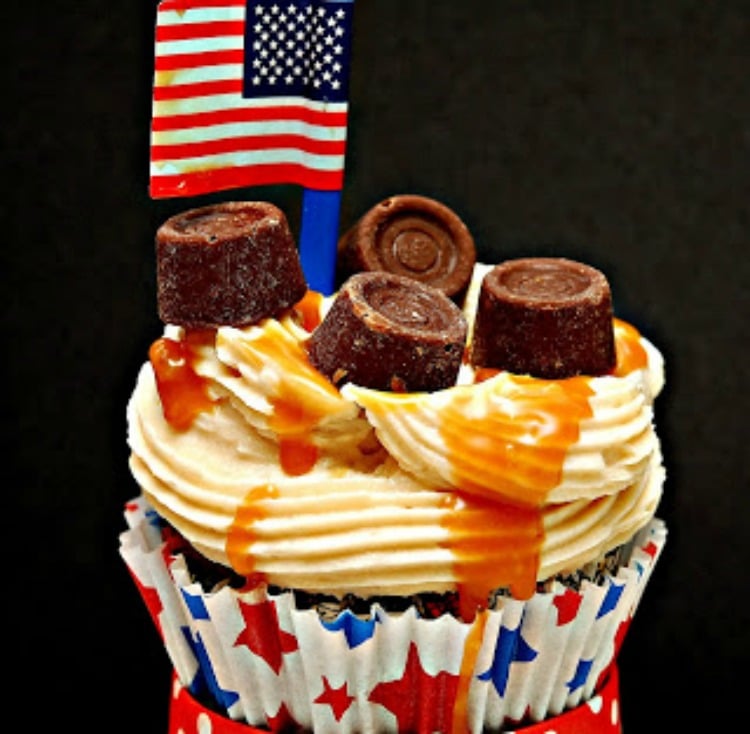 START BY BAKING THE CUPCAKE OF YOUR CHOICE….HOMEMADE, BOX, WHATEVER! THEN, MAKE YOUR CARAMEL. CLICK HERE FOR THE RECIPE.
NOW YOU'RE READY FOR YOUR FROSTING. YOU MAY WANT TO HALVE THIS-IT MAKES A LOTTTTT!! OF COURSE, YOU COULD ALWAYS USE SOME ON SOMETHING ELSE, TOO!
Salted Caramel Frosting
2 sticks butter at room temperature
8 ounces of cream cheese
3-4 cups sifted powdered sugar
1 cup salted caramel (recipe above)
1. Beat butter and cream cheese at medium speed until creamy.
2. Add 2 cups of the powdered sugar into the butter/cream cheese mixture and beat to combine.
3. Add 1 cup of the salted caramel and beat to combine.
4. Add additional powdered sugar until the frosting is the sweetness and consistency you desire.
FROST CUPCAKES AND DECORATE WITH CHOPPED ROLO CANDIES.
You May Love These, Too! XOXO