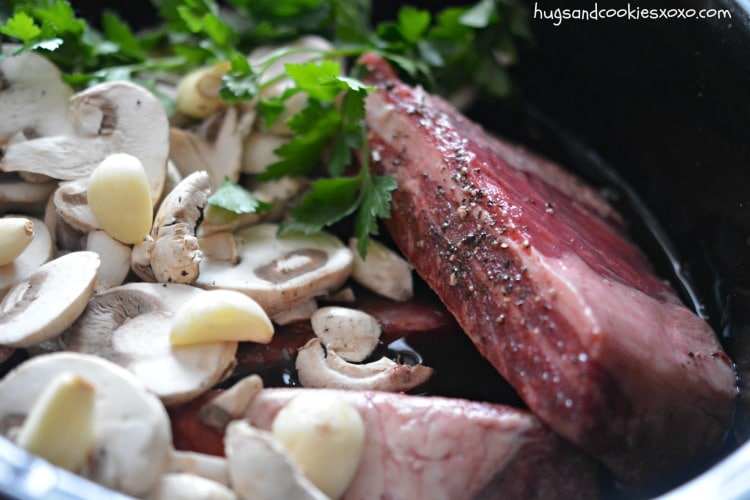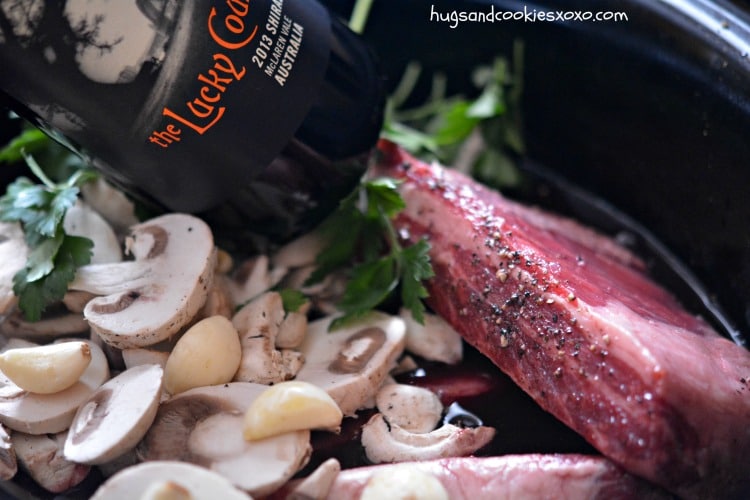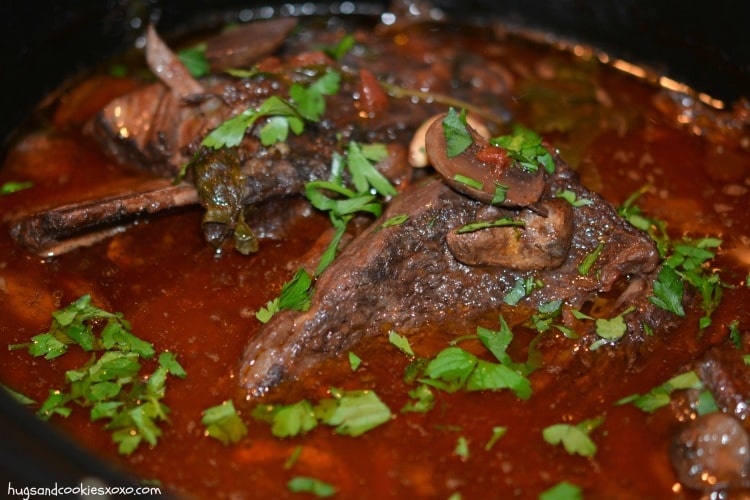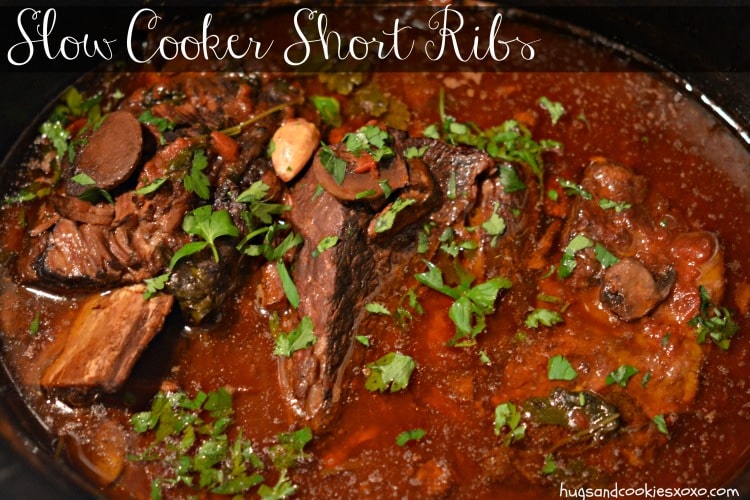 You'll Be Needing...
Crockpot
Short Ribs Braised In Red Wine
Ingredients
4½ pounds 3-inch-long beef short ribs (I skimped and used 3 pounds only)
Coarse kosher salt
2 cups dry red wine
1 28 ounce can crushed tomatoes
1 6-ounce package sliced button mushrooms
½ cup finely chopped onion
6 garlic cloves, peeled
6 fresh Italian parsley sprigs
Instructions
Sprinkle ribs with coarse salt and pepper.
Place in even layer in slow cooker.
Add next 6 ingredients, cover, and cook on low heat until meat is tender, about 8 hours.
Serve with lots of the sauce over the ribs and fresh parsley!
I had a lot of left over sauce, so I strained it and saved to use as a beef broth for cooking.