Clearly, we cannot get enough s'mores around here. We are starting with a decadent s'mores cake, surrounding it with s'mores chocolate chip cookies and topping it off with s'mores marshmallow pops! Would you like s'morrrrre????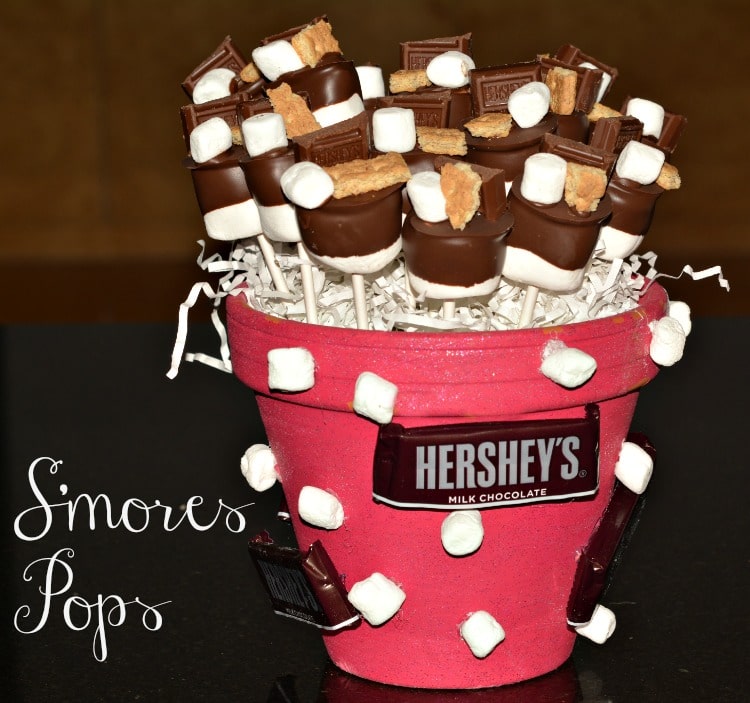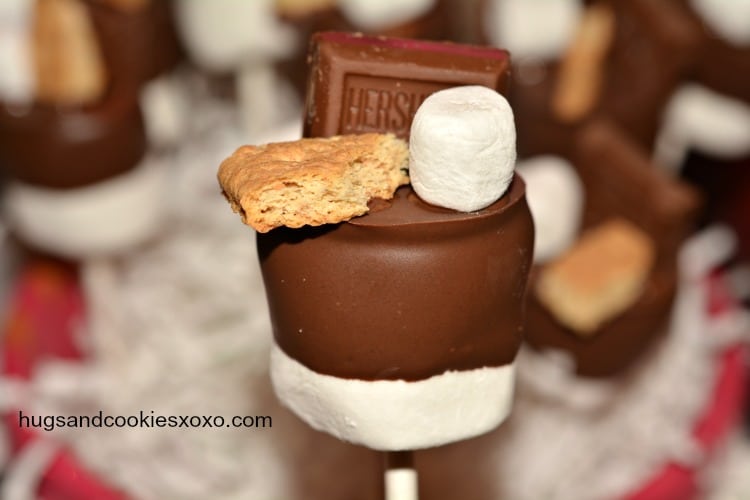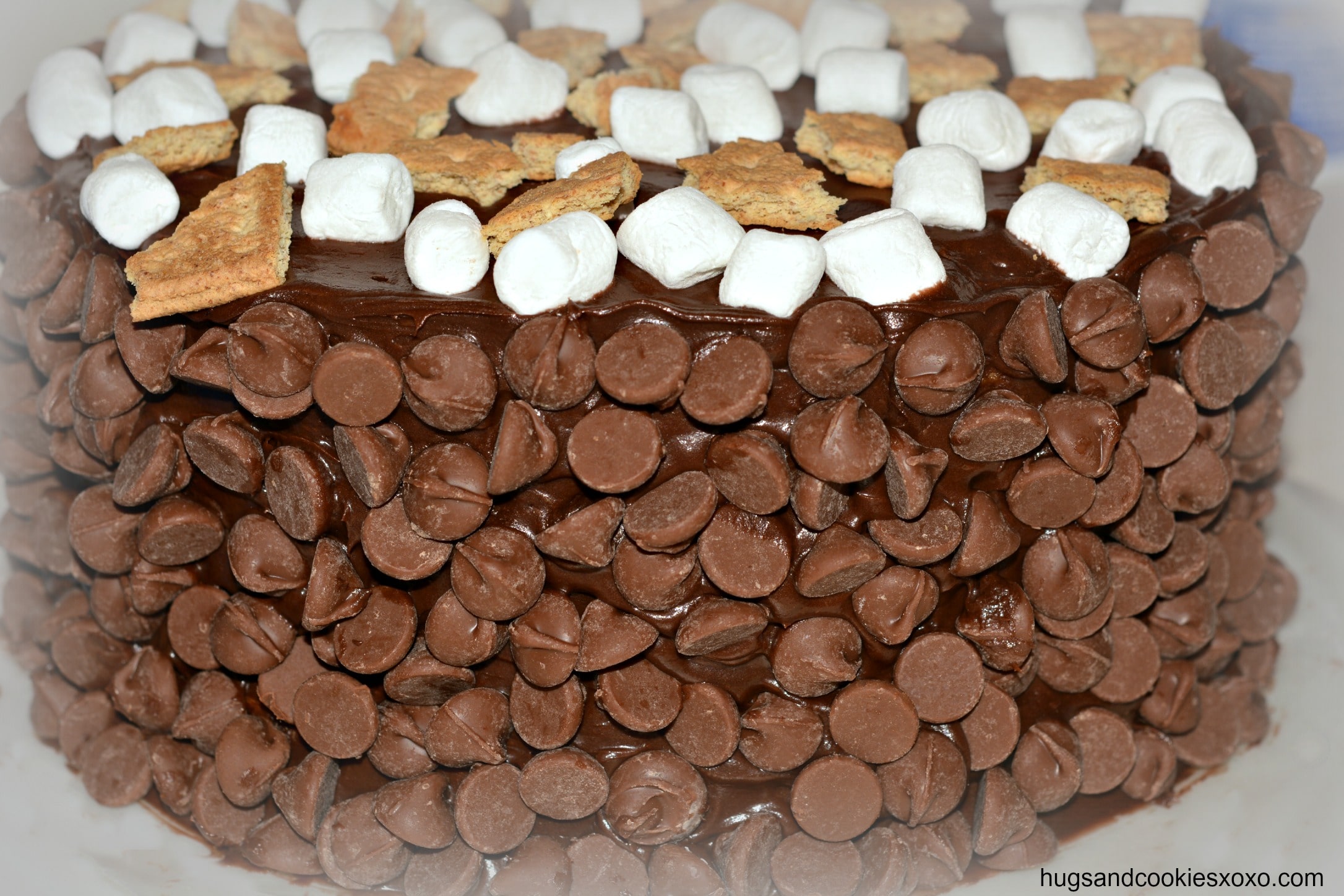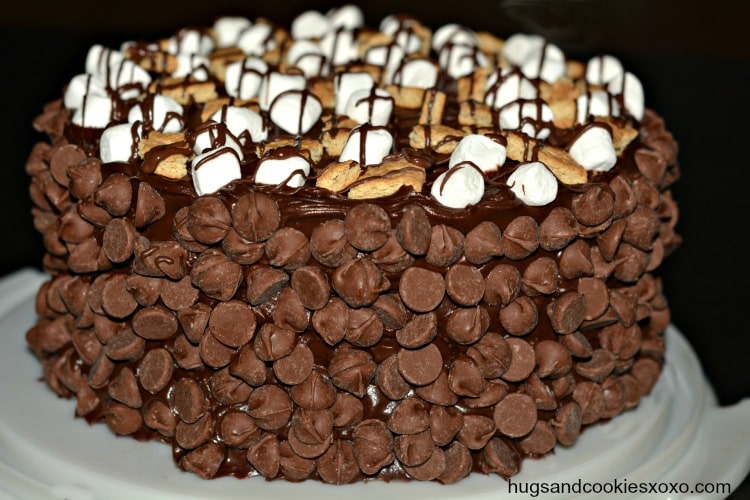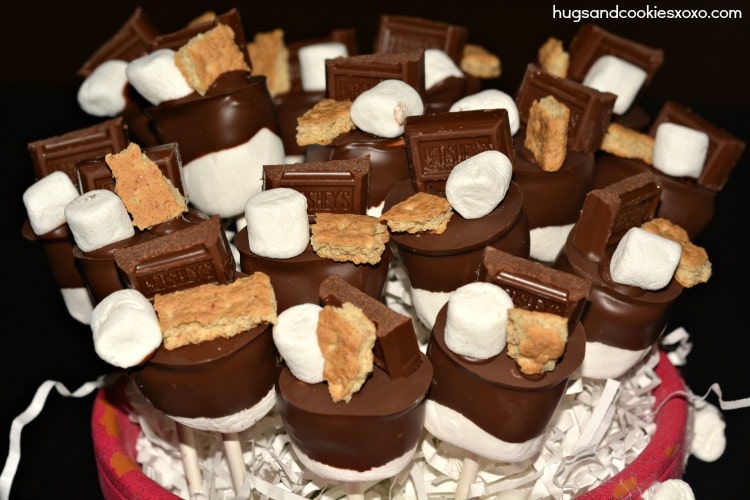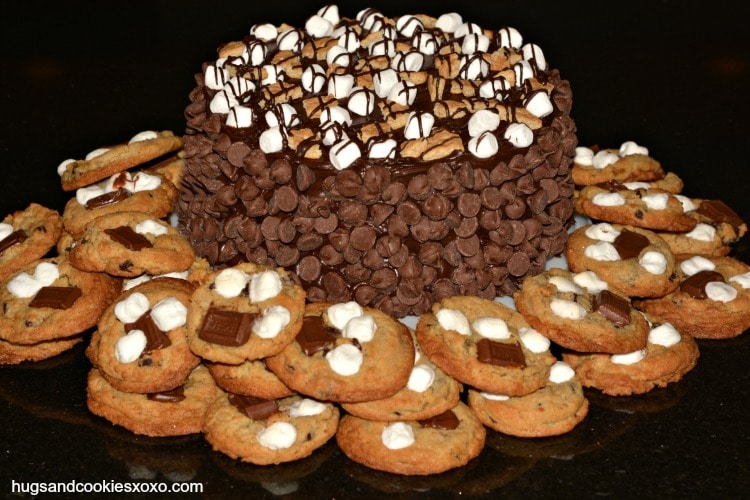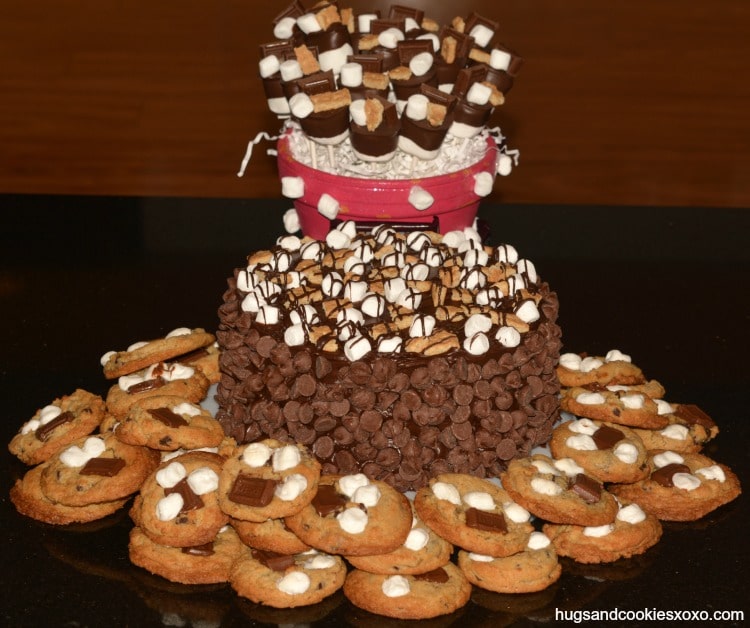 For the cake, I used 3 homemade vanilla cake layers. You could cheat a bit and use boxed mix cakes if you're in a hurry.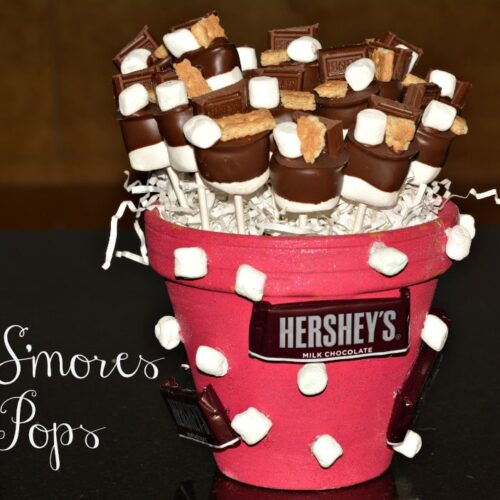 S'mores Triple Layer Cake, S'mores Cookies & S'mores Pops
Ingredients
S'mores Cake Ingredients:

2

cups

sugar

3 ¼

cups

Flour

2 ½

teaspoons

baking powder

1

teaspoon

salt

¾

cup

unsalted butter

soft

1 ¼

cups

milk

at room temperature

2

teaspoons

vanilla extract

4

large eggs
Instructions
Directions

Preheat the oven to 350°F. Lightly grease and flour  three 8" round pans

) In a large mixing bowl, whisk together the sugar, flour, baking powder, and salt.

) Add the butter and beat with an electric mixer at low speed, until the mixture looks sandy.

) Combine the milk and vanilla and add, all at once. Mix at low speed for 30 seconds, then increase the speed to medium and beat for 30 seconds.

) Scrape the bottom and sides of the mixing bowl.

) With the mixer running at low speed, add 1 egg. Increase the speed to medium and beat for 30 seconds.

) Repeat this procedure with the second egg. Continue adding the eggs, scraping after each addition, until all 4 are added.

) After the last egg is added, scrape the bowl once more, then beat at medium-high speed for 30 more seconds. Add dry ingredients.

) Transfer the batter to the pans. Smooth out the tops with an offset spatula or the back of a tablespoon.

) Bake for 24 minutes for 8" layers

The cake is done when it's golden brown around the edges and just beginning to pull away from the edge of the pan. A toothpick inserted in the center will come out clean.

) Remove the cake from the oven and place it on a rack to cool before removing it from the pan. I froze my layers over night for sturdiness.

When ready to decorate, frost with chocolate frosting-I used Betty Crocker!!! Yup!!! Top with mini marshmallows, broken graham crackers and melted chocolate chips drizzled across the top. Press milk chocolate chips into the sides.
For the pops, insert sticks and dip in melted chocolate. Stick on one mini marshmallow, a piece of a Hershey bar and a graham cracker pieces!
To make the s'mores cookies, click here!