Normally, I am not a fan of coffee flavored desserts. I even despise coffee ice cream! However, Tiramisu I love. And coffee for drinking? Oh yes, sign me up. Two cups every morning is a must. Are you a coffee drinker?
It is amazing how many different versions of tiramisu appear in restaurants. Sometimes it's a slice. Sometimes it looks like a trifle. Sometimes it has tons of cream. Sometimes not enough cream. I'd say it can be a finicky dessert to order when out and may not be exactly what you had hoped for each time. But, making it at home will solve this problem!
On a side note, I do recommend trying the tiramisu cheesecake factory slice! It is Amazing!!!
This recipe is basically perfect. A coffee flavor that is not too strong and lots of delicious cream made of course, with mascarpone cheese. I used Schar gluten free lady fingers but you can use regular if you're not gluten free! Be sure to prepare this a day in advance. The flavors need to marry overnight in the fridge while the lady fingers need to soften.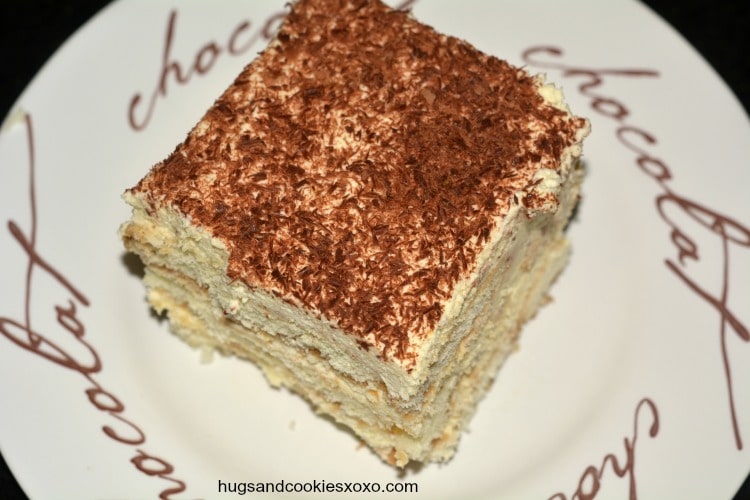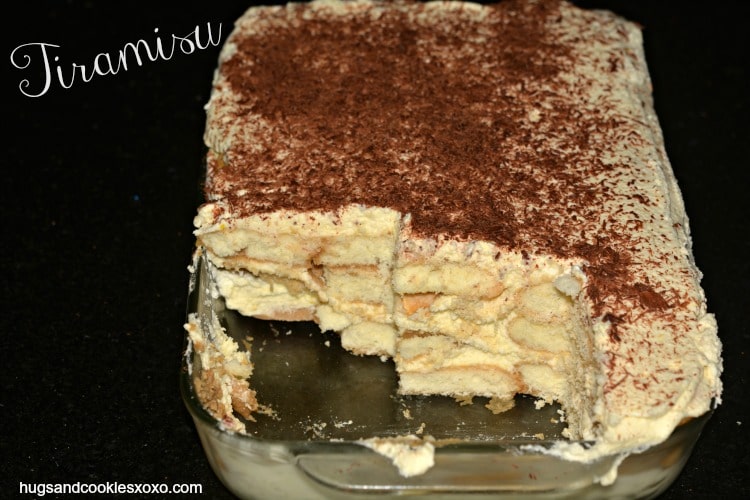 Don't you just want to snatch a taste of that tiramisu cream?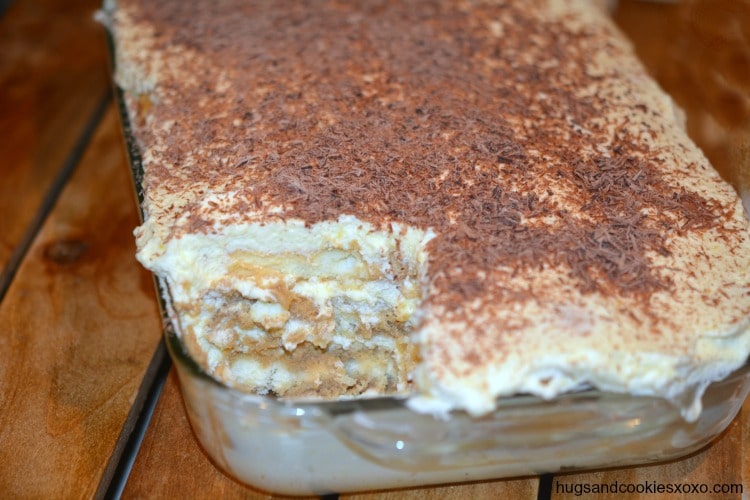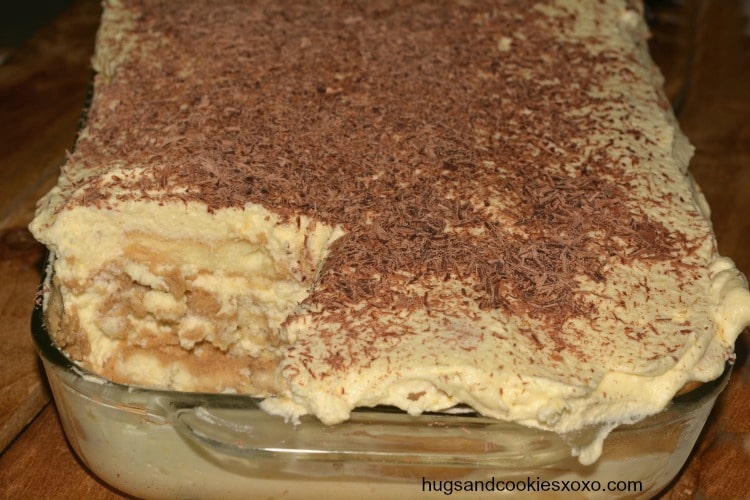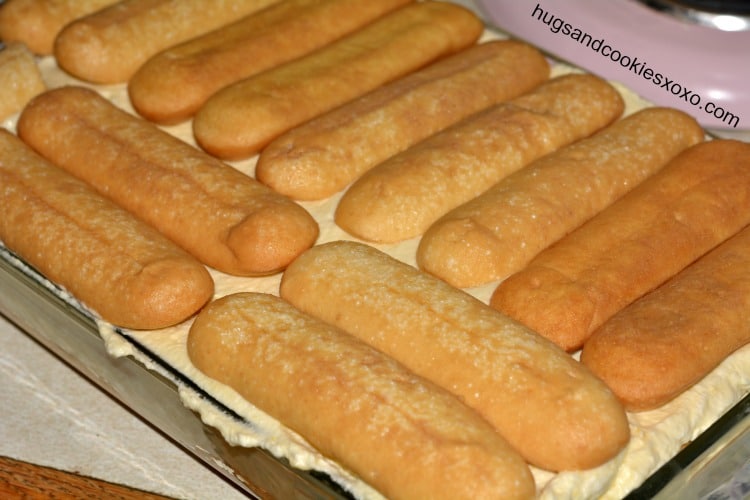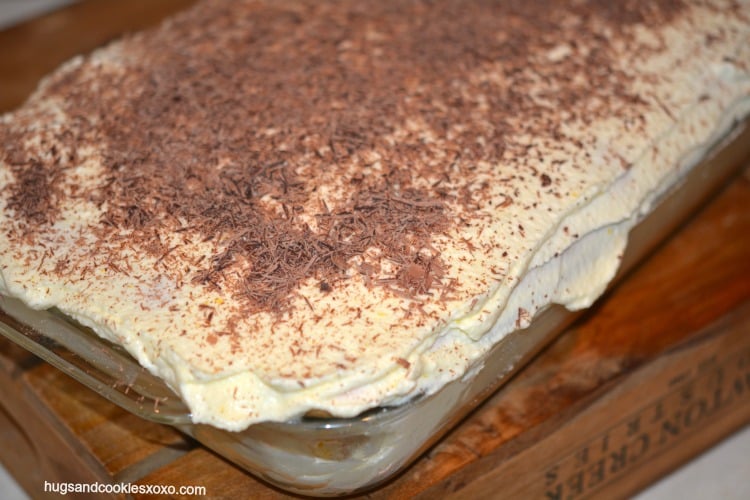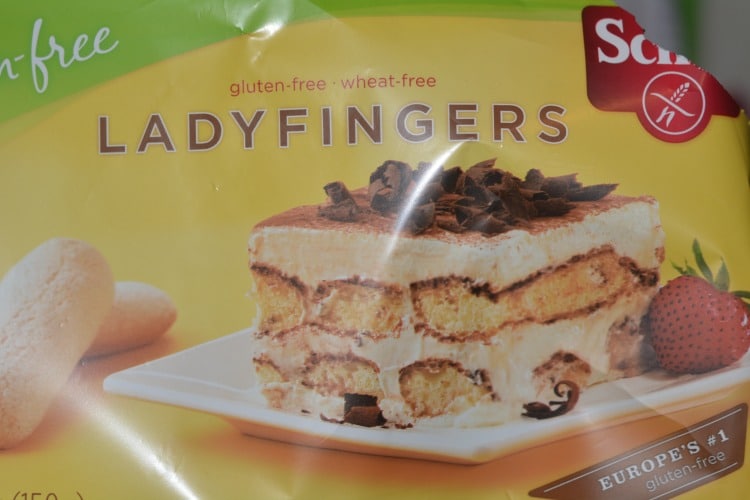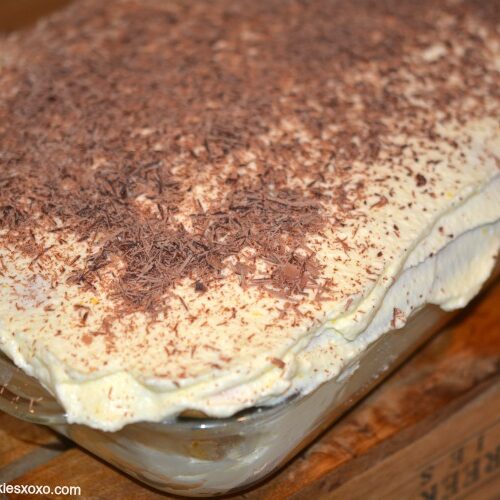 Tiramisu
Ingredients
6

egg yolks

1 ¼

cups

sugar

1 ¼

cups

mascarpone cheese

1 ¾

cups

heavy cream

4

cups

brewed coffee

15

ounces

lady fingers

Block of dark chocolate for garnish
Instructions
Combine yolks and sugar in a double boiler.

Cook over low 10 minutes, stirring constantly.

Remove from heat and whip yolks in mixer with whisk for 4 minutes to thicken.

Add mascarpone and mix.

In a separate bowl, beat cream to stiff peaks.

Gently fold cream into yolks and combine. (Sneak a taste-mmmm!)

Grab a 9x11 pan and dip the ladyfingers in coffee and lay in pan across bottom for first layer.

Top with 1/3 of cream.

Repeat for 3 layers until you reach the top.

Grate chocolate with veggie peeler on to the top and chill covered overnight.

adapted from All Recipes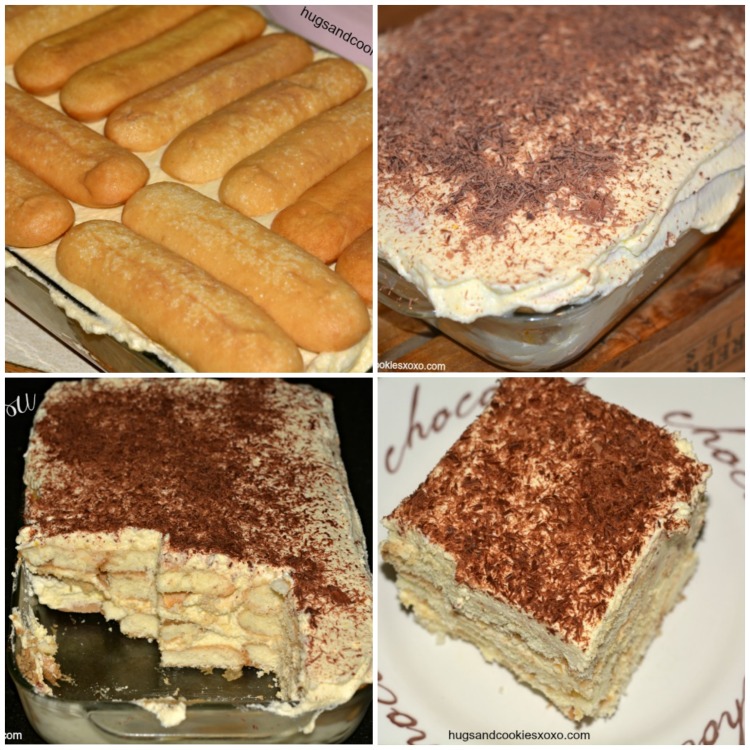 You May Love These, Too! XOXO