Chopped Greek Veggie Salad
My friend Lori and I took a fabulous Knife Skills Cooking class and created this outrageous Greek veggie salad. You can add anything you like to this as it is very flexible. We added Farro which was good but I think just as delish without it. Use a high quality feta and some delicious Kalamata olives!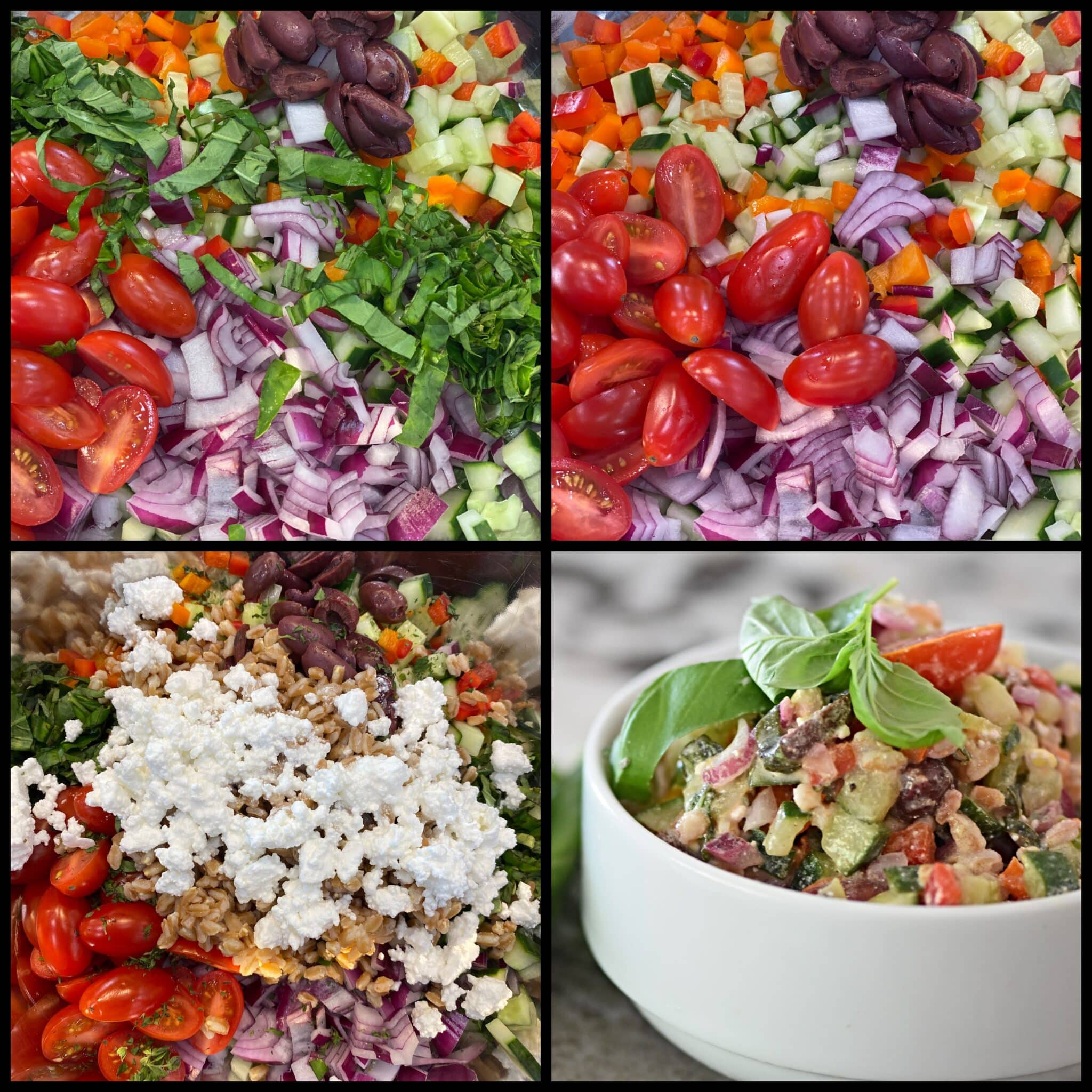 Chopped Greek Veggie Salad
Ingredients
1 large english cucumber, chopped
1 pepper (or half of two-I used half red, half yellow)
½ red onion, chopped
2 stalks celery, chopped
½ cup grape tomatoes, sliced in half
crumbled feta cheese (as much as you like)
Kalamata olives (as many as you like), cut in half
5 basil leaves, thinly sliced
fresh oregano, chopped
½c. cooked farro, optional (or add orzo Mmmm)
Dressing
add a hefty drizzle of olive oil
1 lemon, juiced and zested
salt/pepper to taste
Instructions
Toss all veggies together in a large bowl
Top with feta, olives and farro if using.
Add a heft drizzle of olive oil
Toss in the lemon zest, lemon juice, oregano and basil,
Add salt and pepper and stir well to combine.
Salad is excellent right away but even better the next day after the flavors marry!