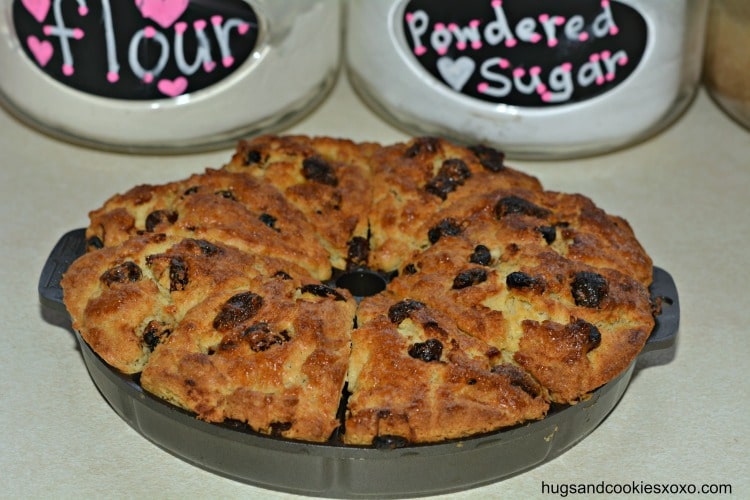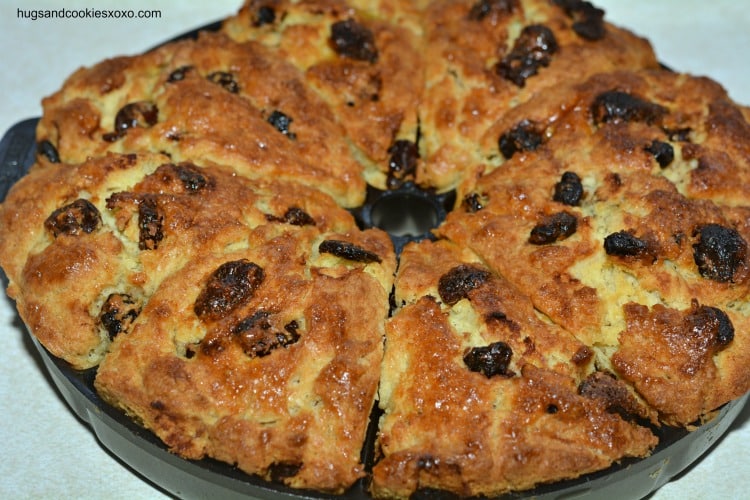 Ingredients4 cups plus 1 tablespoon flour
2 tablespoons sugar, plus extra for sprinkling
2 tablespoons baking powder
2 teaspoons kosher salt
3/4 pound cold unsalted butter, diced
4 eggs, lightly beaten
1 cup cold heavy cream
1 bag triple berry dried fruit from Trader Joes (or 3/4 cup raisins or Dried strawberries or chocolate chips)
1 extra-large egg beaten with 2 tablespoons milk, for egg washDirectionsPreheat the oven to 400 degrees F.
Combine 4 cups flour, 2 tablespoons sugar, baking powder and salt in a mixer bowl. Add the cold butter on low until it is pea-sized pieces. Add eggs and heavy cream to the dry ingredients just until blended. Mix berries with 1 tablespoon flour and then add to the scones quickly.
Place in a greased scone pan or roll out and cut with a biscuit cutter and lay on a parchment paper lined cookie sheet.
Brush the tops with the egg wash and sprinkle with more sugar. Bake for 20 to 25 minutes until the golden. Adapted from Ina at Barefoot Contessa! Love her!
Serve with raspberry jam and Devonshire cream:
For the cream:
Beat Together:
1 (3 ounce) package cream cheese
1 tablespoon sugar1 cup heavy cream
You May Love These, Too! XOXO