This Tuscan Butter Salmon in Tomato Spinach Cream Sauce is just amazing! My husband said it was something you would be served in a very fine restaurant! I made this with burnt broccoli and garlic on the side and it made a fabulous meal! I saw this dish over at Delish! You know it will be delicious from their site! Definitely add this one to your dinner rotation!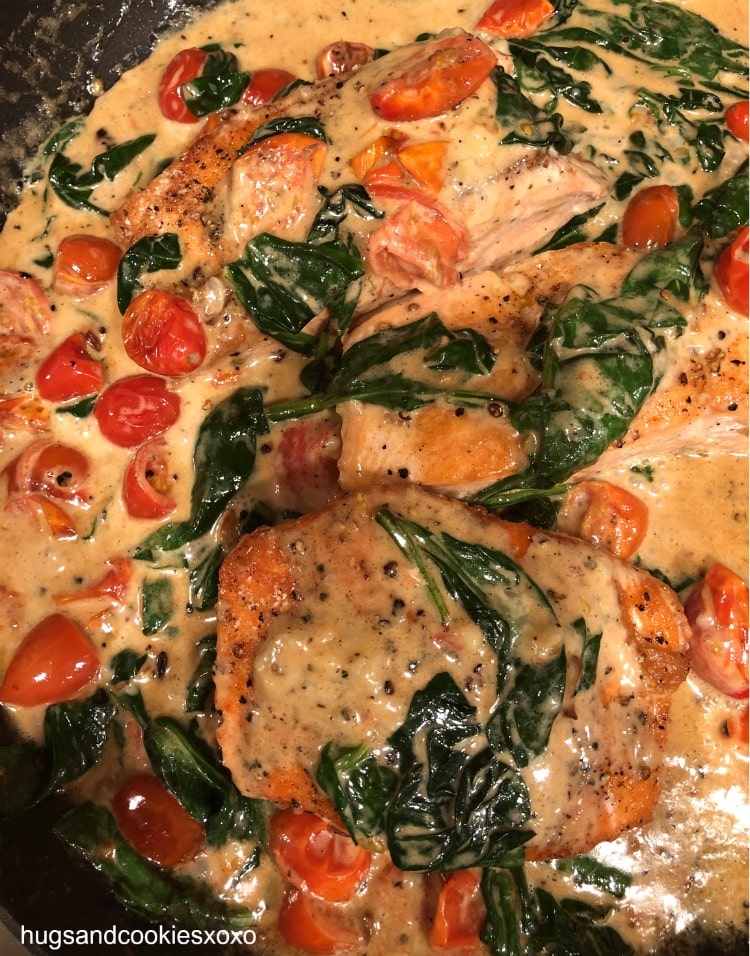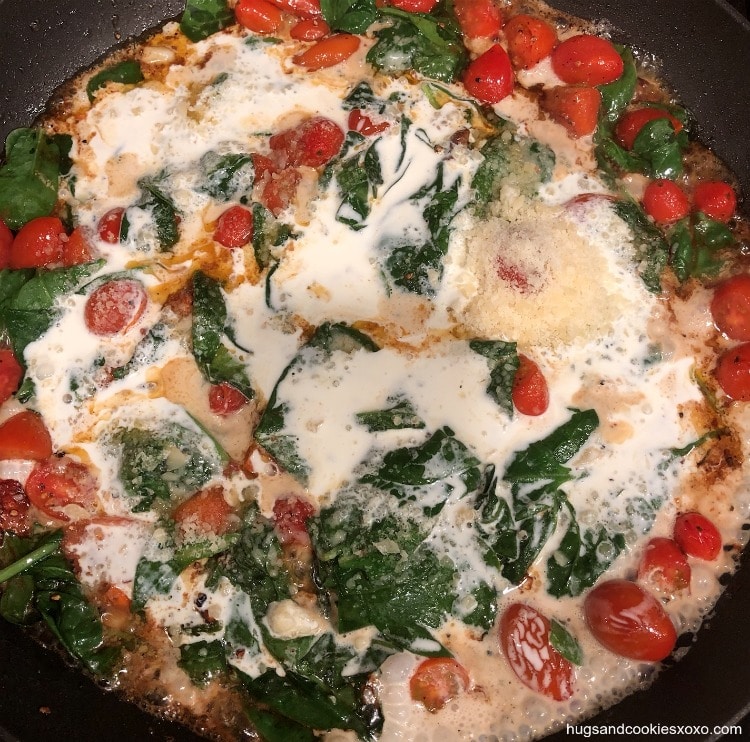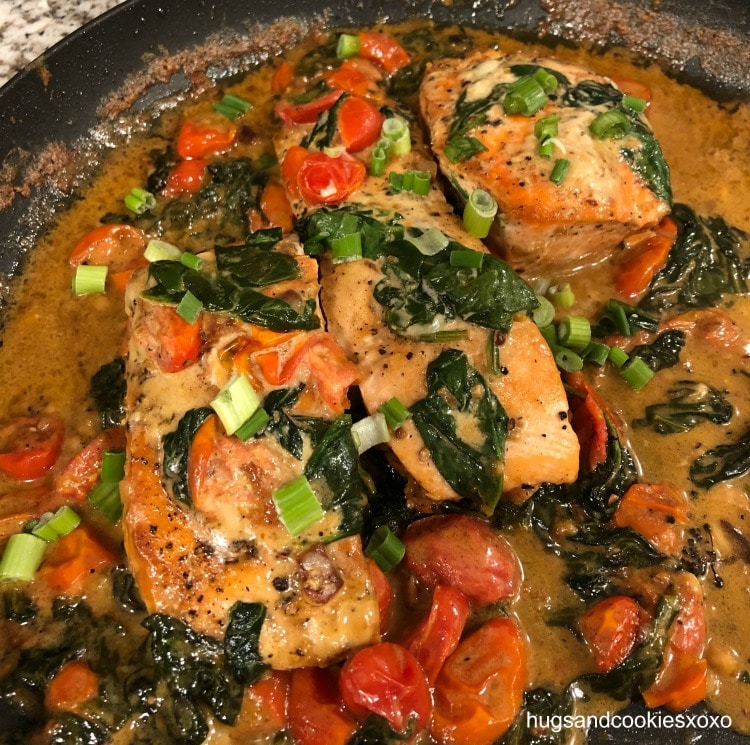 You can also substitute shrimp for the salmon. I use 1 1/2 pounds jumbo shrimp (peeled and deveined). Prepare shrimp same as the salmon recipe below. Here are some pictures of the shrimp dish.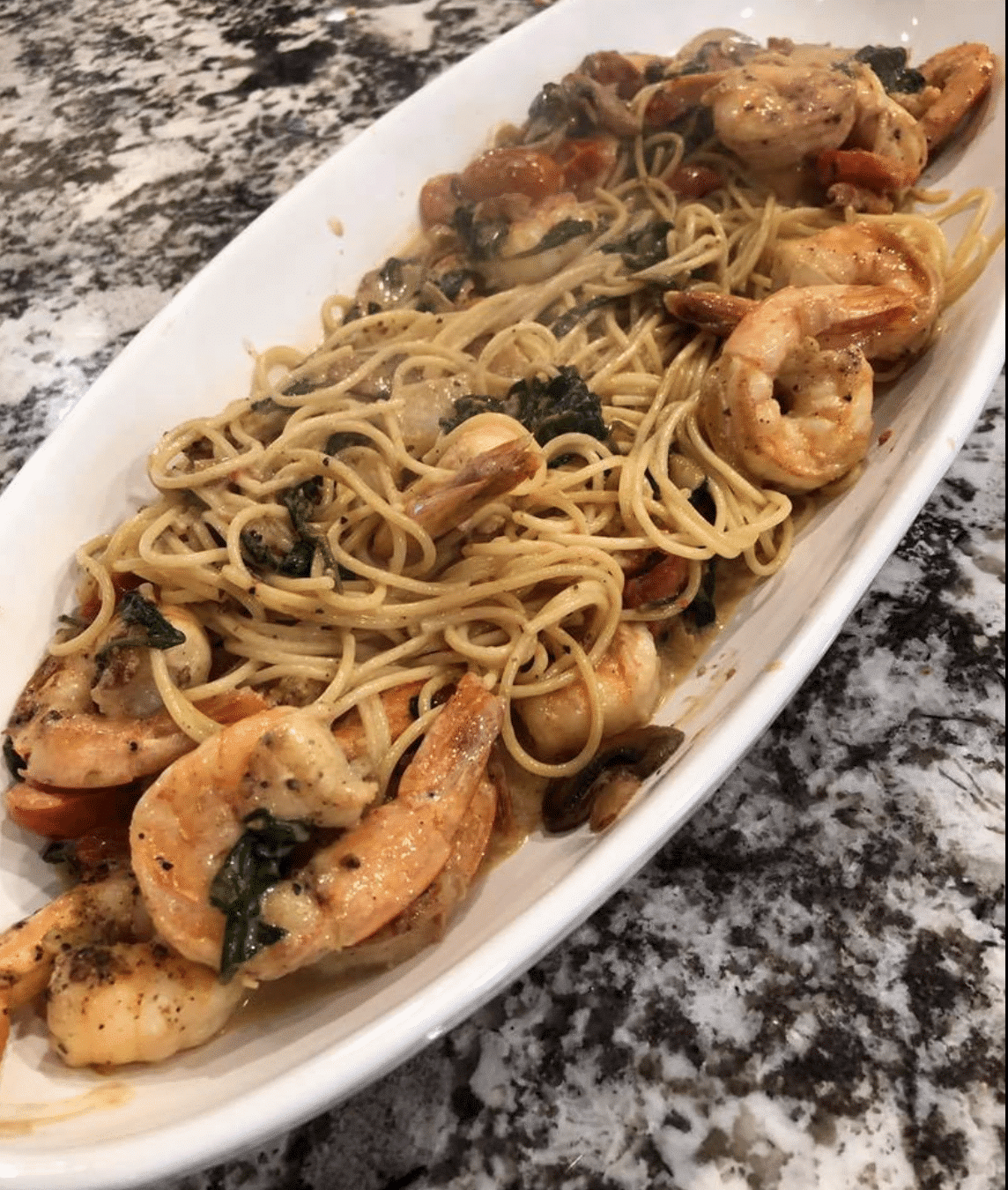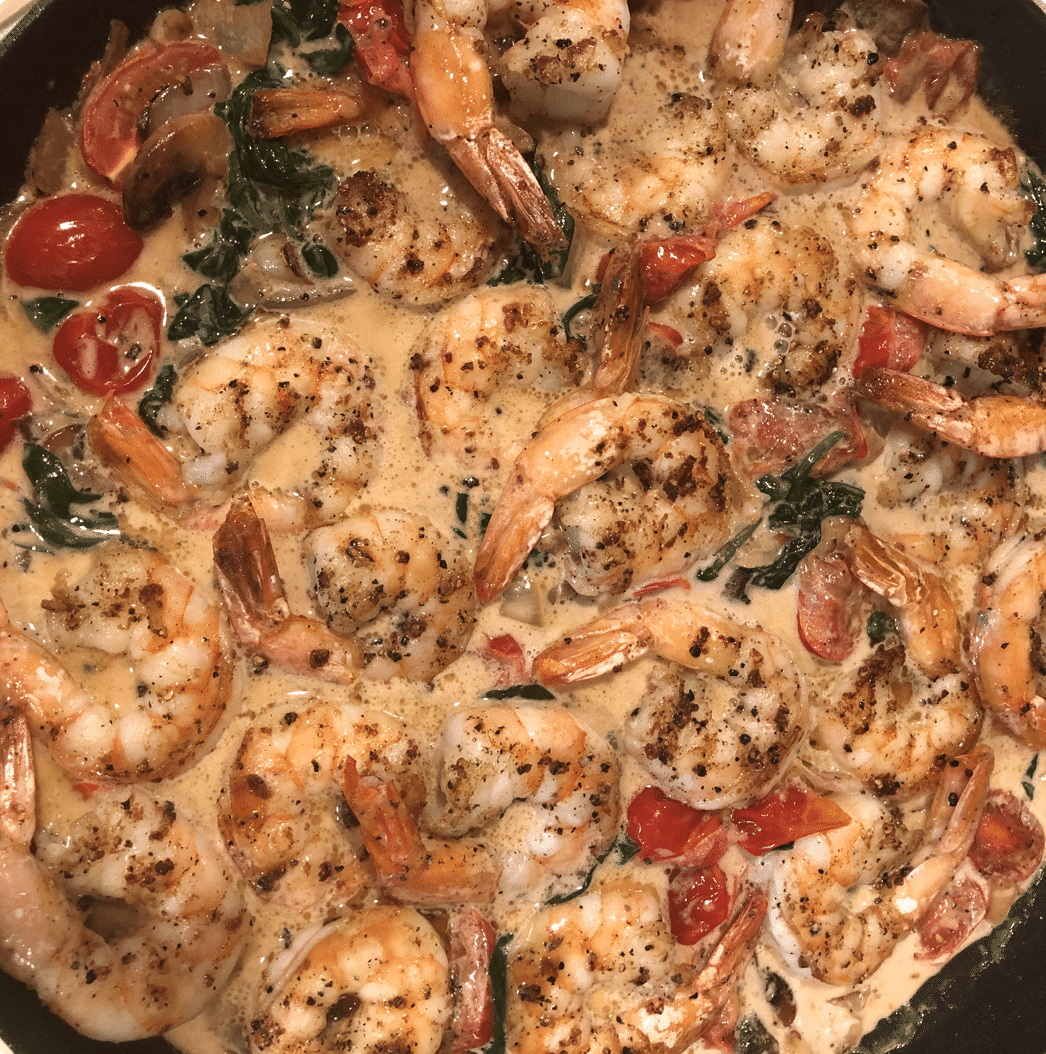 Tuscan Butter Salmon in Tomato Spinach Cream Sauce
Ingredients
2 T. olive oil
3 (6-oz) salmon fillets, patted dry with paper towels
Kosher salt
Freshly ground black pepper
3 T. butter
3 minced garlic cloves
1½ c. halved Cherub salad tomatoes
2 c. baby spinach
½ c. heavy cream
¼ c. freshly grated Parmesan
handful chopped scallions
¼ c. chicken stock
½ lemon
Instructions
Heat oil in large skillet on med-high
Season salmon generously with salt and pepper and cook until golden on the first side.
Flip, season again and cook until golden.
Remove to a plate.
Lower heat and add butter. Add garlic.
Add tomatoes and season with salt/pepper.
Cook a few mins and add spinach-let start to wilt.
Add cream and cheese and let simmer.
Lower heat to low and return salmon. (let cook through)
If sauce is thickening, add the broth to thin out a bit.
Squeeze lemon on top and add scallions if desired.