Talk about putting an ice cream sundae to shame! Create it in a trifle bowl and that sundae dish won't stand a chance!!! This twix brownie ice cream sundae trifle will feed a crowd and won't keep you in the kitchen for hours!!
Twix Brownie Ice Cream Sundae Trifle
Ingredients:
Left over brownies, cut into small squares to fill bottom of trifle dish (I used some extras from Fairytale Brownies but a boxed version is fine, too!)
1/2 gallon ice cream-I used vanilla bean but choose your fave!
caramel sauce (I used this homemade version), store bought is fine, too
hot fudge sauce, store-bought
Huge can of whipped cream
1 bag of Twix minis, chopped (use as many as you'd like, save the rest for another treat!)
1 cherry!
Assembly:
Lay brownies in the bottom. Top with the entire tub of ice cream. Pour on some caramel and hot fudge. Mound up the whipped cream and top with chopped twix bars & a cherry. Dive in!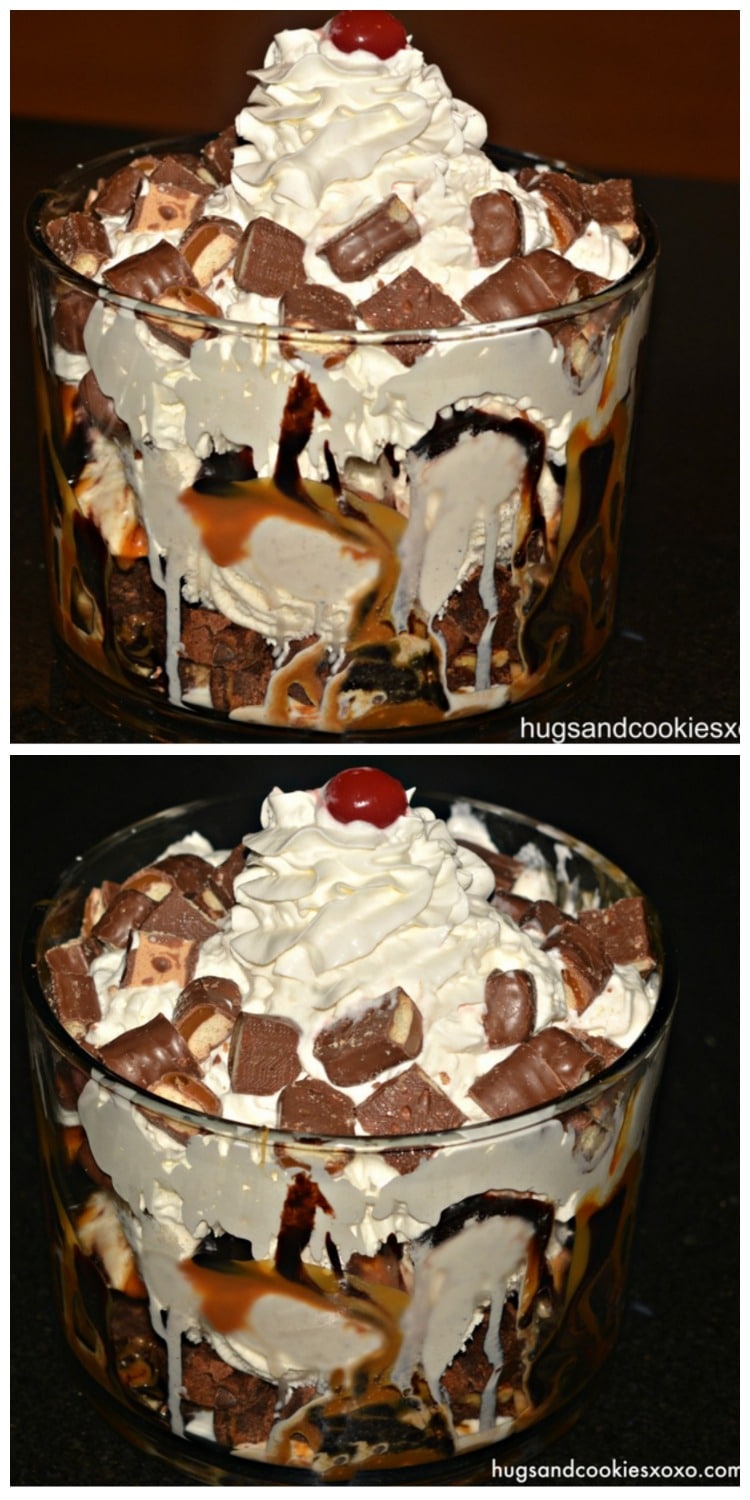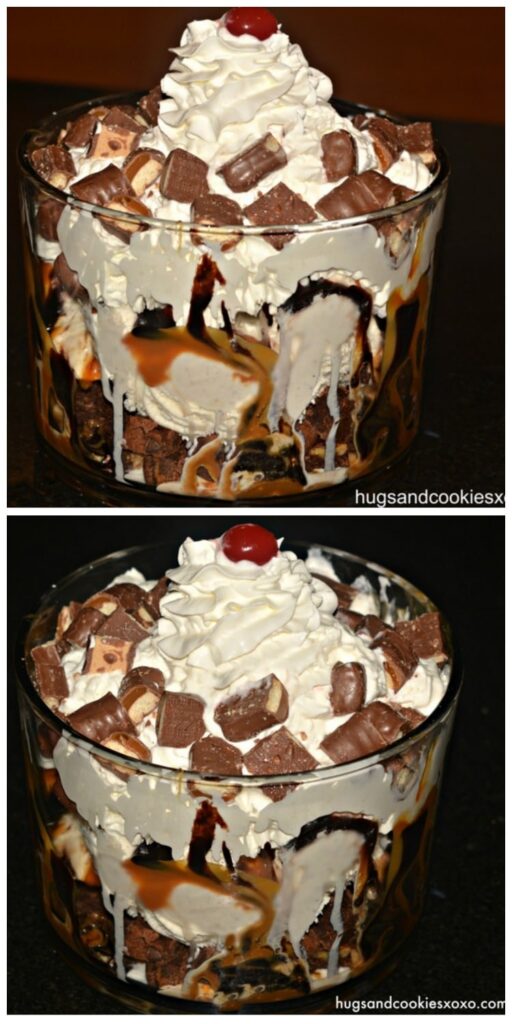 You May Love These, Too! XOXO