Whipped Coffee
This is a new trend that we had to try! I saw it on the Kitchen and my son said it was on TikTok so we had fun making it together! It did not take long to whip, at all! Just let it get nice and thick! It resembles caramel when it is ready. Serve with ice and milk and you have yourself a nice treat! Here is our first attempt……. (But stay tuned it gets even better…)  You may also like Milk and Cookie Cups or Candy Overload Milkshakes.
You may want: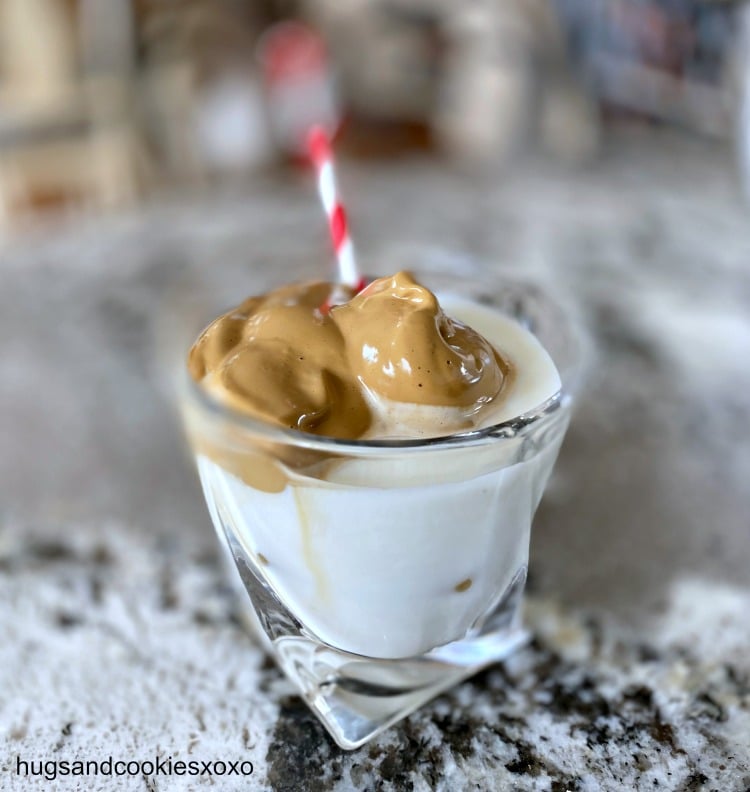 The next morning, we were back at it and we were ready to fancy it up! Soooooo…we broke out the chocolate syrup, caramel sauce and of course, SPRINKLES! Here is our new and improved version! Sprinkles make everyone happy so it was a no brainer to add them to the top! Finish it off with a fancy straw and you have yourself quite the pick me up treat.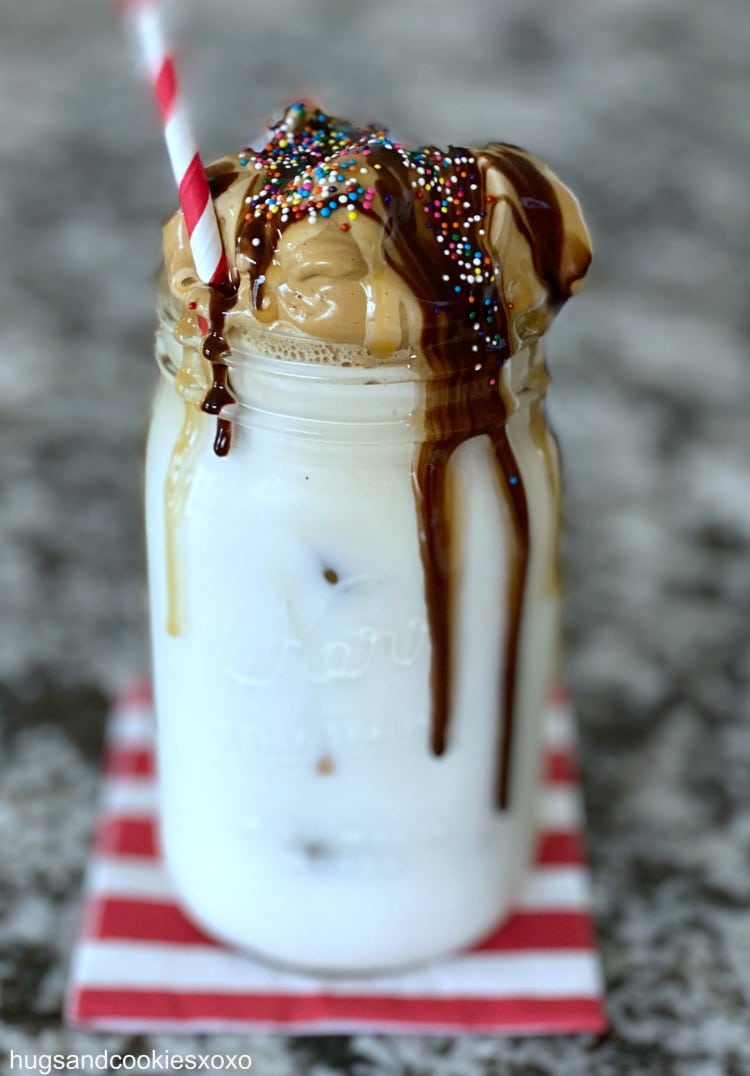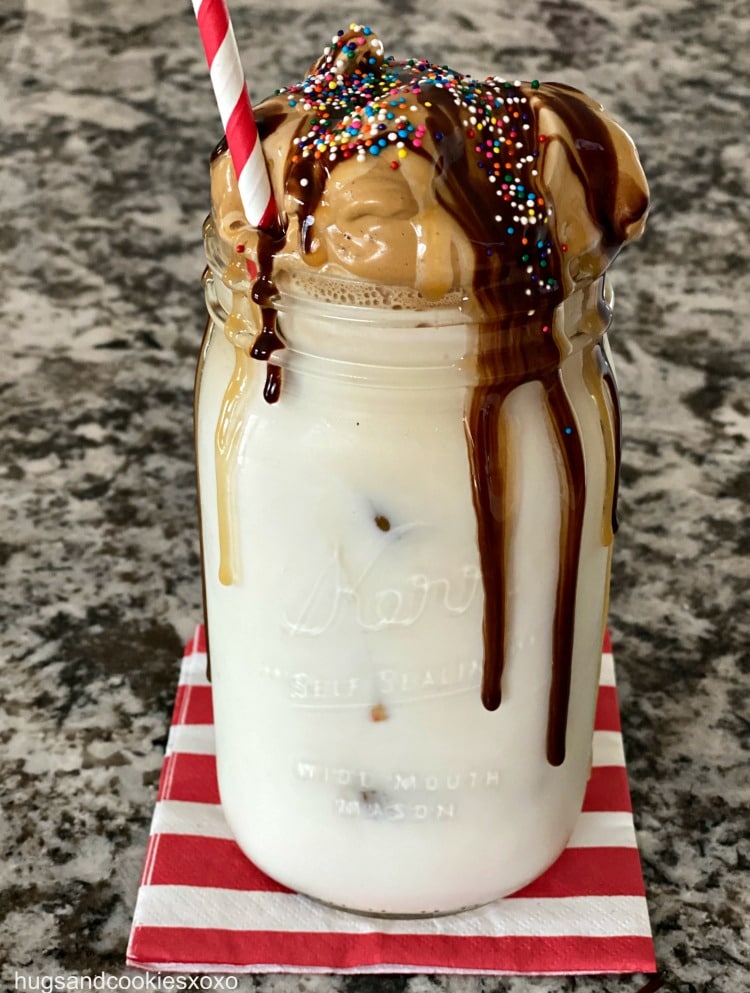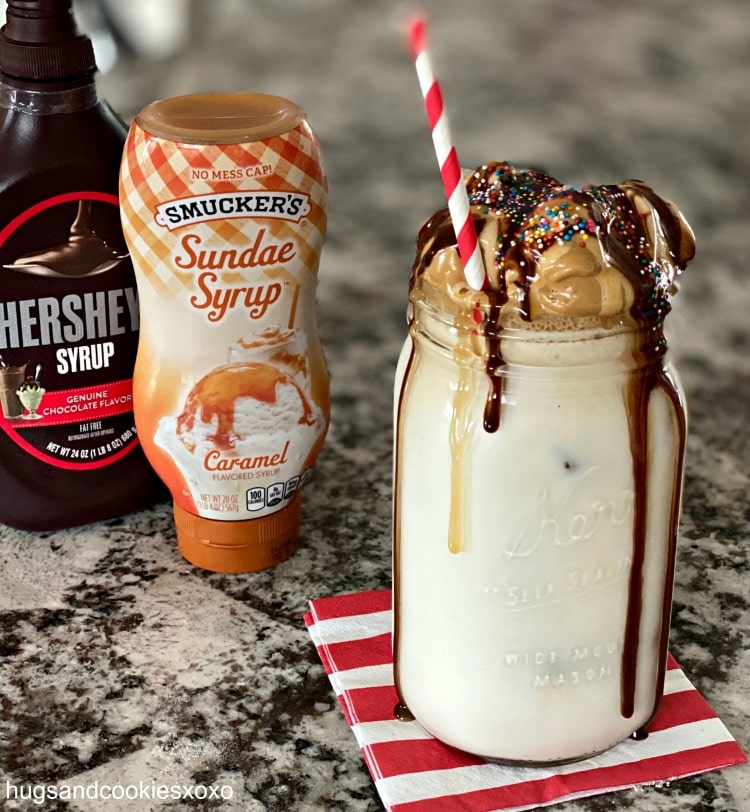 Here is what it looks like when you whip it….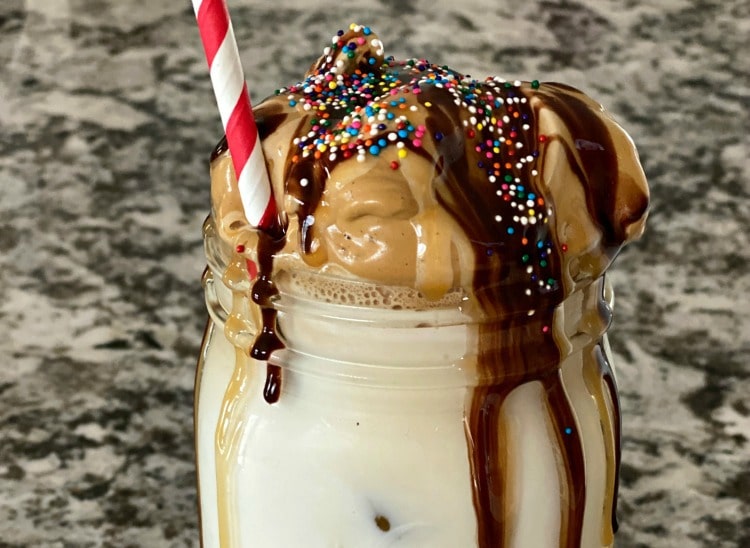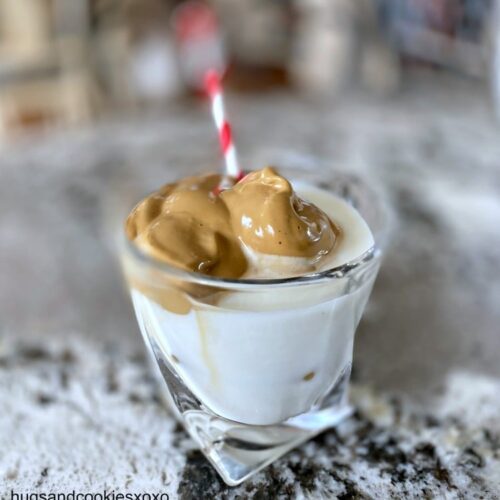 Whipped Coffee
Ingredients
2

T.

instant coffee

2

T.

HOT water

2

T.

sugar

milk

ice
Instructions
Combine all and beat a few minutes until thick!

Fill a glass with ice, pour in milk and top with your whipped coffee!

Add caramel, chocolate syrup and sprinkles, if desired.

Stir and drink!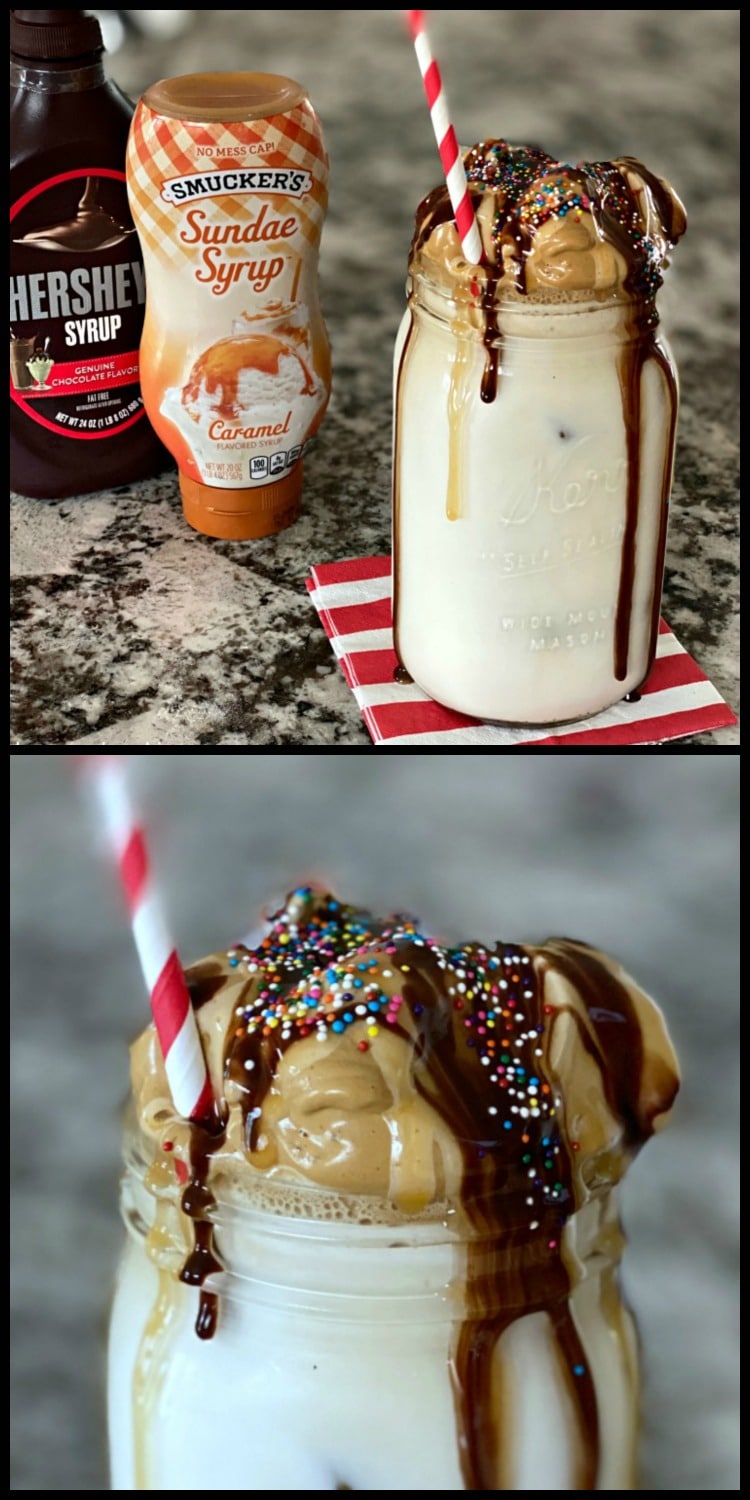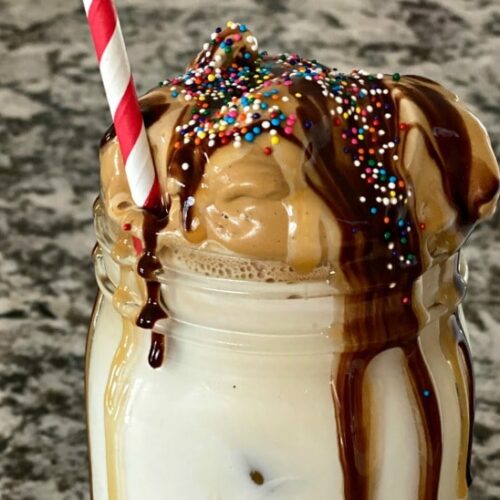 Whipped Coffee
Ingredients
2

T.

instant coffee powder

2

T.

sugar

2

T.

boiling water

milk

to serve

ice

to serve
Instructions
Add the hot water, sugar, and instant coffee to a bowl.

Mix with an electric mixer till thick and caramel looking!

Pour milk over ice and top with whipped coffee!
Adapted from Tasty
You May Love These, Too! XOXO