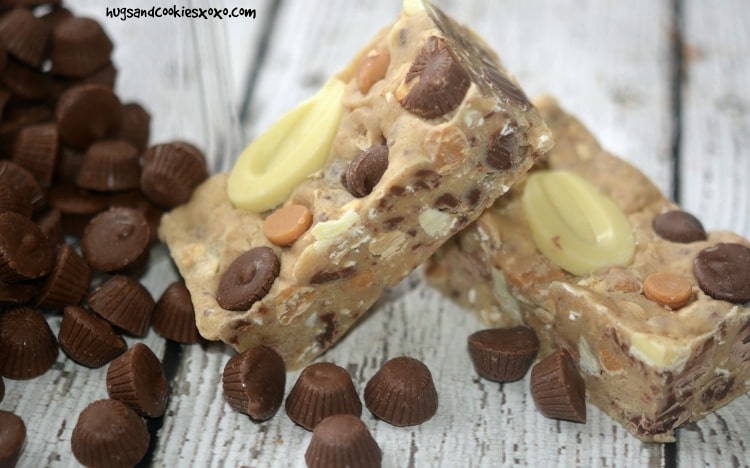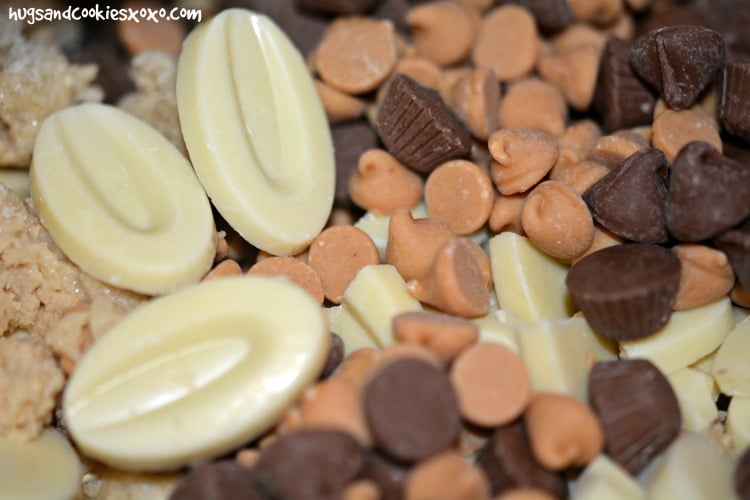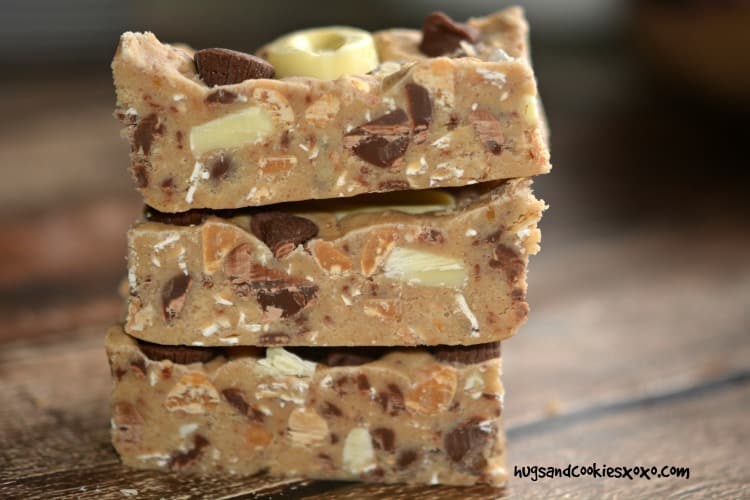 You'll Need:
White Chocolate Candy Bars
Ingredients
½ stick unsalted butter
¾ cup brown sugar, packed
½ tsp vanilla extract
½ cup old fashioned rolled oats
2 cups all purpose flour
1 can sweetened condensed milk
1 cup white chocolate disks (use good quality ones-I got mine at whole foods)
1 cup semi sweet chocolate chips
½ cup peanut butter chips
½ cup mini peanut butter cups
Instructions
Cream the butter with the brown sugar until light and fluffy. Beat in the oats and vanilla.
Add the flour and the condensed milk, a little of each at a time. You will not need all of the condensed milk-just enough to hold it all together. Leave over a little bit.
Stir in the chips, pb cups and white chocolate disks)
Press dough into a 9x9 square baking pan lined with nonstick foil.
Chill 3 hours.
Cut into squares!
Adapted from 
The View From Great Island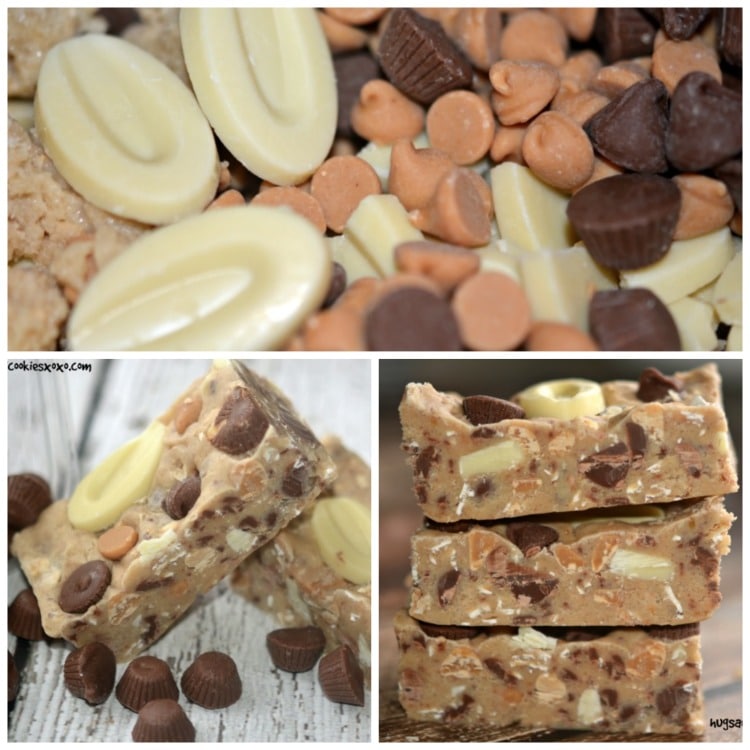 You May Love These, Too! XOXO