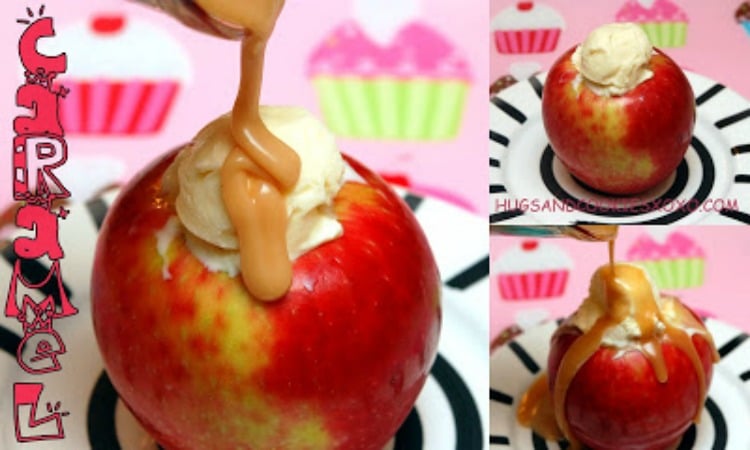 AN APPLE….. CORED OUT, STUFFED WITH VANILLA ICE CREAM AND TOPPED WITH HOMEMADE CARAMEL SAUCE? UMMMM, YESSSS! BRING IT ON!


CARAMEL SAUCE:
1/2 cup sugar
3 tablespoons water
2 tablespoons butter
3/4 cup heavy cream
Add sugar and water into a saucepan over low heat. Stir until sugar has dissolved. Once sugar has dissolved increase heat to high. Swirl the pan to keep the mixture moving. As the mixture darkens to a medium amber color, approximately 5-7 minutes add butter and cream carefully to the pan. The mixture will bubble wildly. Set aside and let cool to room temp.
START BY CORING OUT YOUR APPLE AND STUFFING IT WITH VANILLA ICE CREAM. POUR ON THE SAUCE WITH A HEAVY HAND!!!
caramel adapted from Bakers Royale
You May Love These, Too! XOXO