Blueberry Cream Cheese Muffins
These Blueberry Cream Cheese Muffins make the most perfect brunch surprise! Sweet and delicious with a yummy surprise filling! They are also perfect with an afternoon cup of tea!
You may also love: Blueberry Cream Cheese Crumb Cake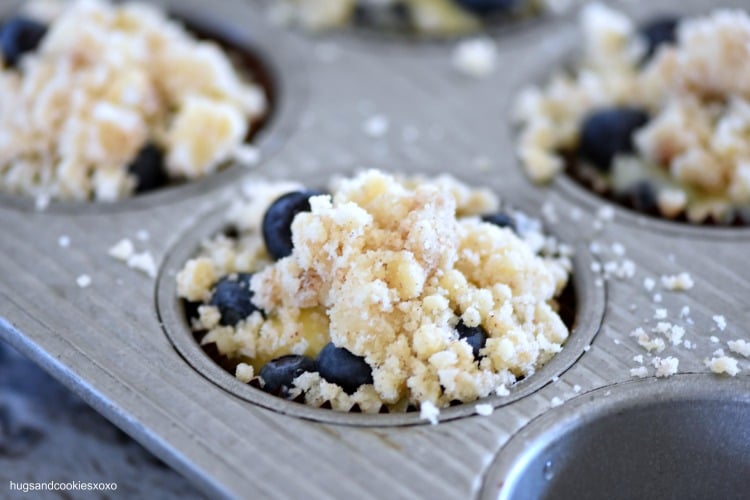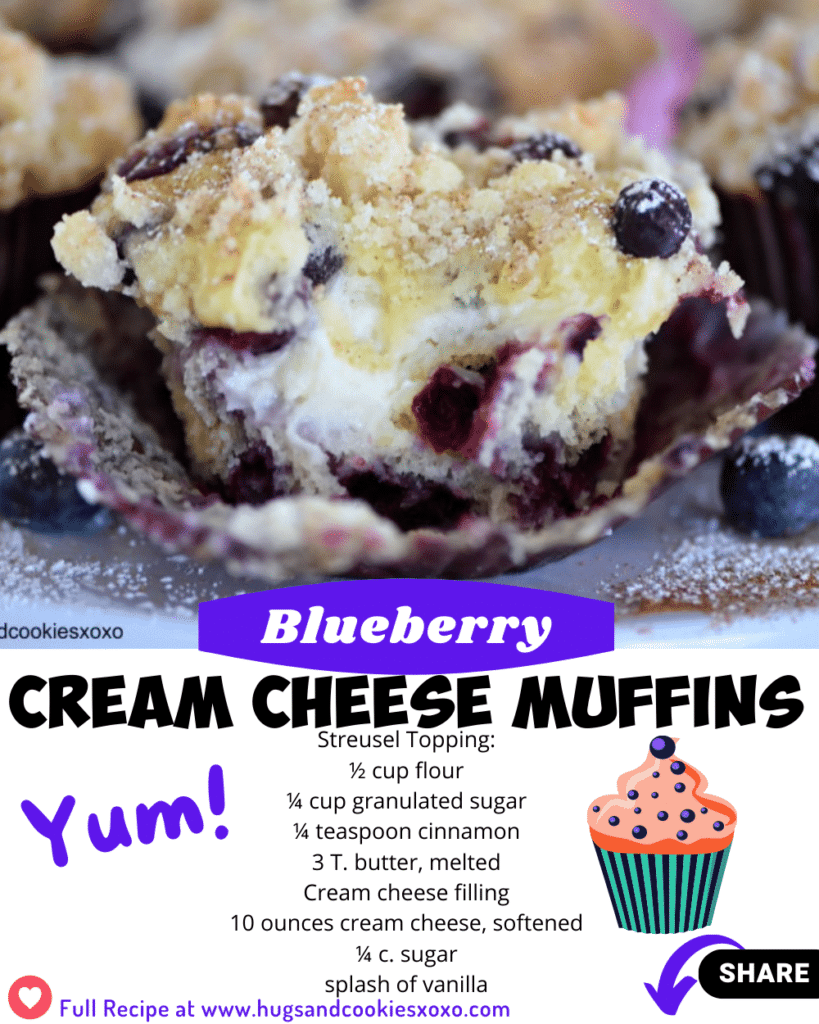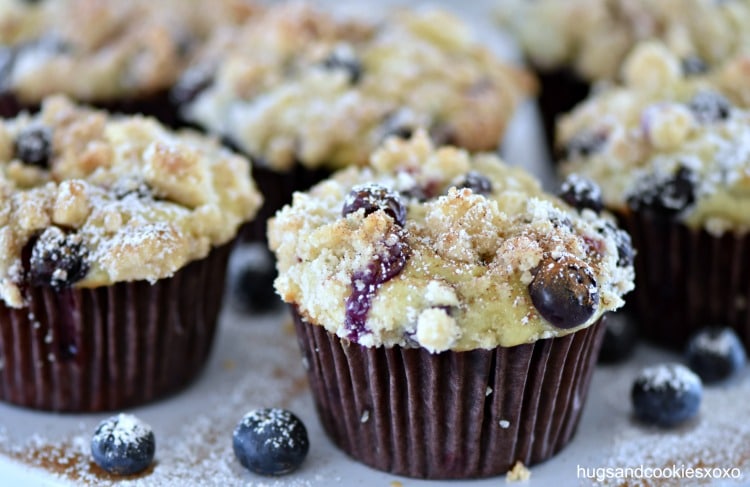 Blueberry Cream Cheese Muffins
Ingredients
Streusel Topping:
½ cup flour
¼ cup granulated sugar
¼ teaspoon cinnamon
3 T. butter, melted
Cream cheese filling
10 ounces cream cheese, softened
¼ c. sugar
splash of vanilla
Blueberry Muffins:
¾c. flour
1 teaspoon baking powder
⅛ teaspoon salt
⅓ cup granulated sugar
1 egg
⅓ cup sour cream
¾c. blueberries-fresh or frozen (reserve some for topping)
Instructions
Preheat oven to 400 F degrees and line 6 cupcake wells in a tin with paper liners.
Crumbs
Whisk flour, sugar and cinnamon. Add butter and stir until crumbly.
Cream cheese filling
beat all together until creamy.
Muffins
Whisk sugar and egg.
Add sour cream.
Add dry ingredients.
Add some blueberries. Reserve some for top.
Spoon some batter into bottom of 6 prepared muffin cups.
Dollop on cream cheese and top with more batter.
Top with reserved berries and streusel.
Pace them in the oven and bake at 400 degree for 5 minutes, then lower temp to 375 and bake 15 mins more.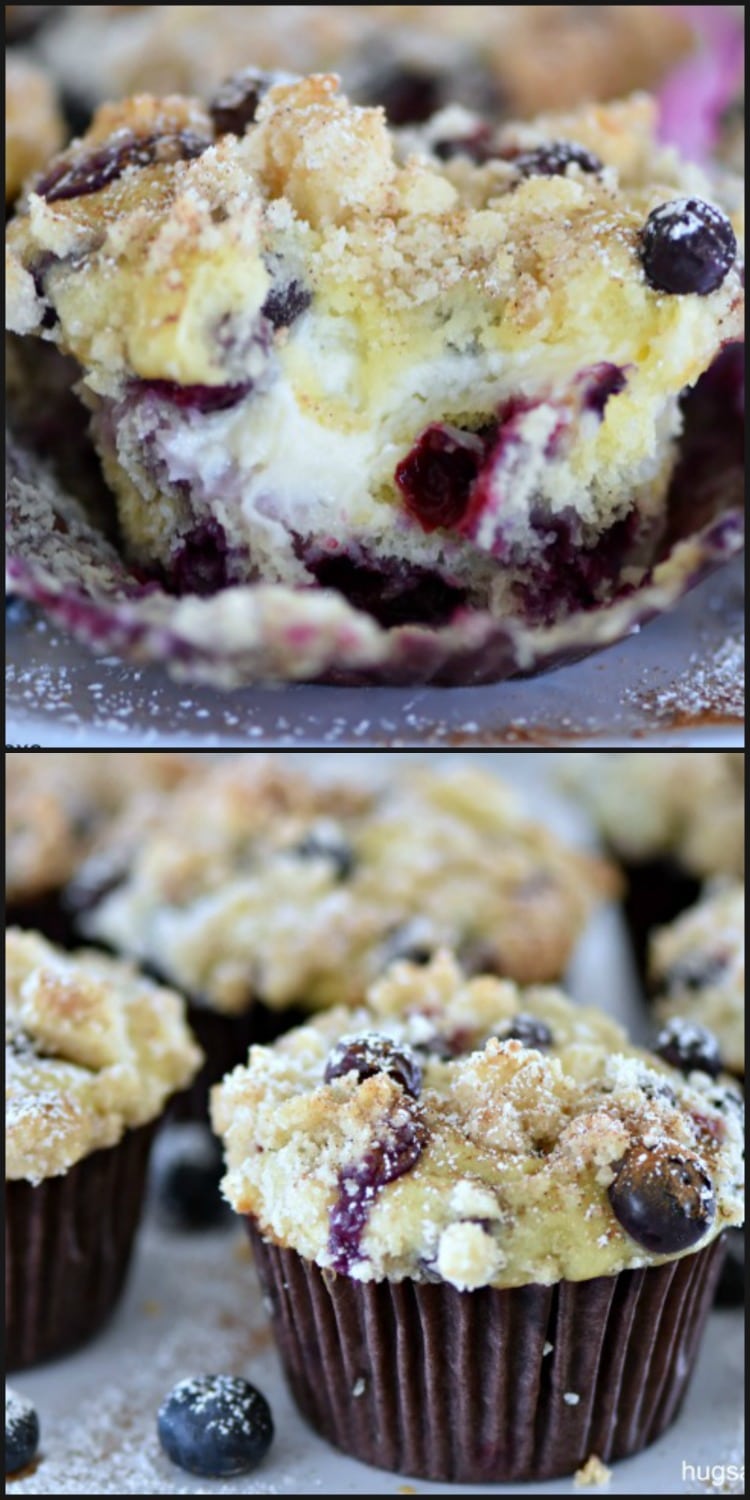 Adapted from OMG Chocolate Desserts
You May Love These, Too! XOXO