Boston Cream Pie Cupcakes
These cupcakes are downright sinful. If you are a fan of Boston cream pie doughnuts then of course, you are going to love these!
You may also love: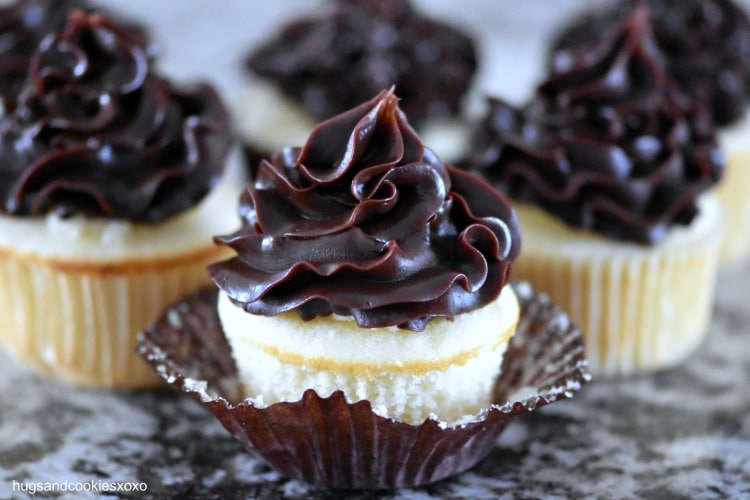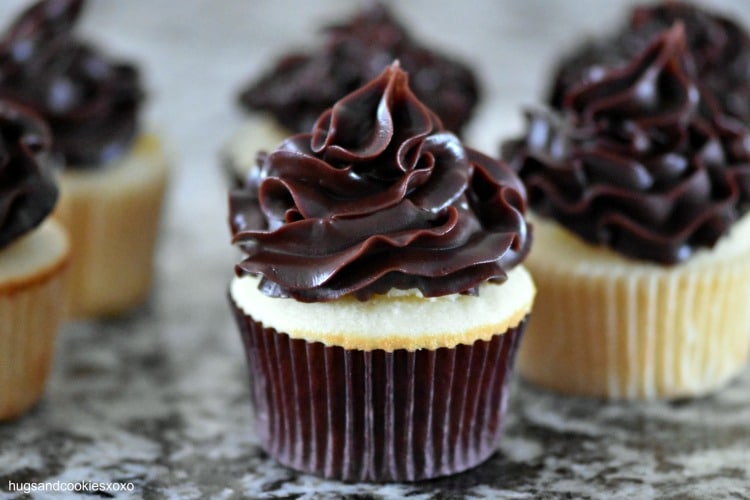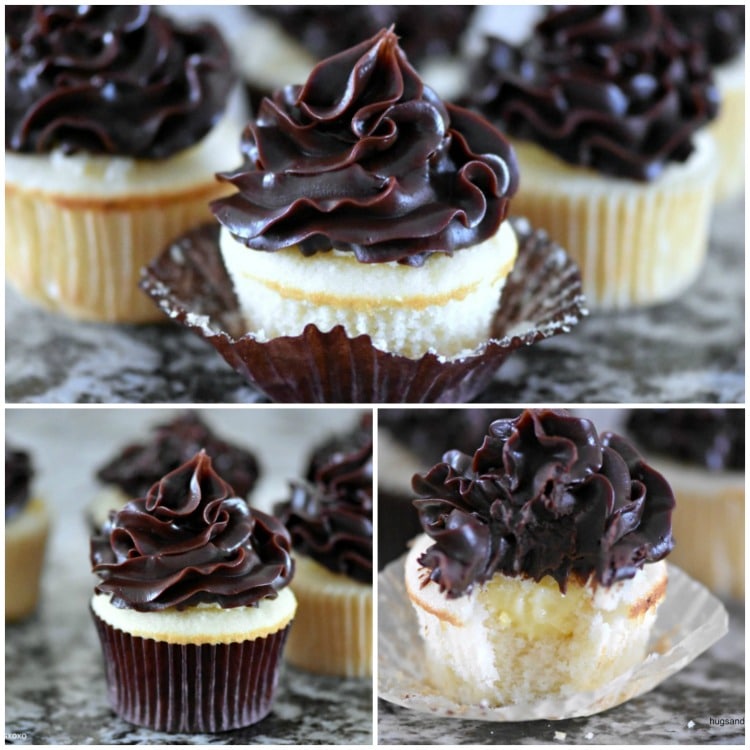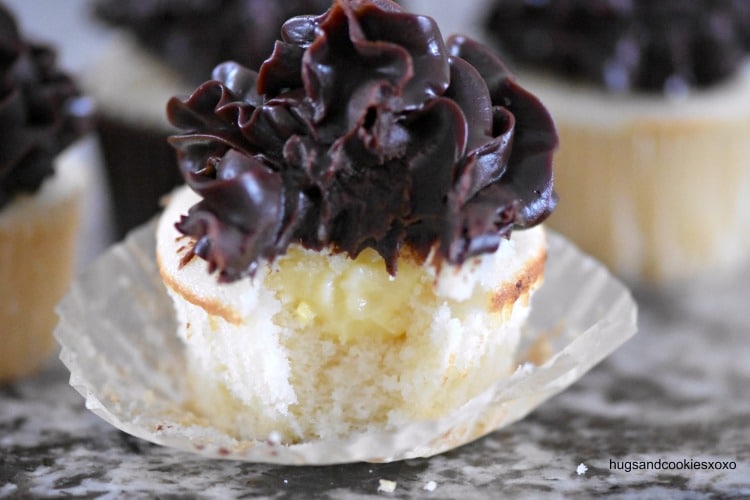 You may need:
Boston Cream Pie Cupcakes
Ingredients
Cupcakes
6 T. soft butter
¾ c, sugar
¼ c. plus 2 T. sour cream
2 tsp. vanilla
3 egg whites, (reserve 2 yolks for pastry cream)
1¼ c. flour
2 tsp. baking powder
¼ tsp. salt
¼ c. plus 2 T. milk
2 T. water
Pastry cream
2 egg yolks
6 T. sugar
1½ T. cornstarch
1 cup + 2 T. milk
1 T. butter
1 tsp. vanilla
Chocolate Ganache Frosting
12 oz semi sweet chocolate chips
2 T. light corn syrup
¾ cup + 2 T. heavy whipping cream
Instructions
Cupcakes
Preheat oven to 350°F and line a cupcake pan with cupcake liners.
In mixer, cream butter and sugar together 4 mins,
Add sour cream and vanilla extract and mix.
Add whites and combine well.
Combine dry ingredients in a separate bowl.
In a measuring cup, combine milk and water.
Add half the dry ingredients to the mixer.
Then add the milk/water and finish with the rest of the dry.
Fill cupcake liners halfway and bake 15-18 mins.
Cool
Pastry Cream
Put yolks in a bowl and whisk.
Put sugar, cornstarch and milk in a saucepan and cook on medium until starts to thicken while stirring constantly.
Lower heat and simmer 2 minutes then remove heat.
Add a little of this to the yolks stirring so the yolks don't cook.
Add the mixture all back into the pot and bring to a gently boil.
Cook 2 mins while stirring.
Remove heat and stir in butter/vanilla. Cool.
Ganache
Boil the cream and pour over the chips/corn syrup in a heatproof bowl.
Cover and let sit a few mins and then whisk.
Chill 2 hours until completely cool.
Assembly,
Cut out centers and fill with pastry cream. Replace top with a small piece of cake you cut out.
Pipe on the ganache!
Ateco tip 844 is the best! Even better than my Wilton 1M!
Store in fridge.
Adapted from
Life, Love & Sugar