Broccoli Rabe and Sausage Thin Crust Pizza
If ever there was a homemade pizza worth making at home…this is it! This pizza was just amazing from the crust to the toppings!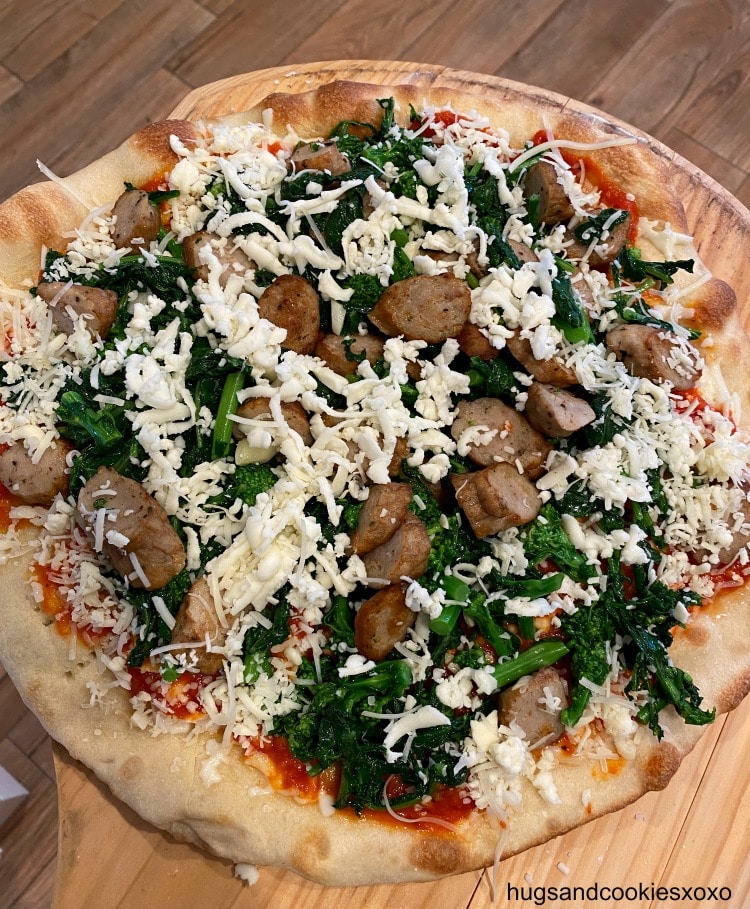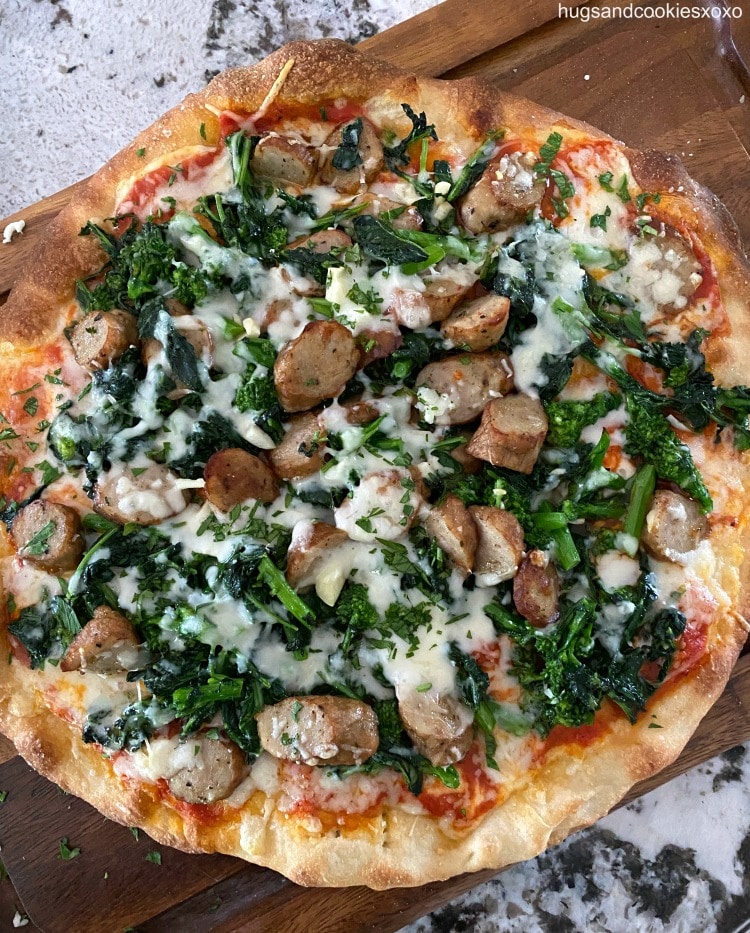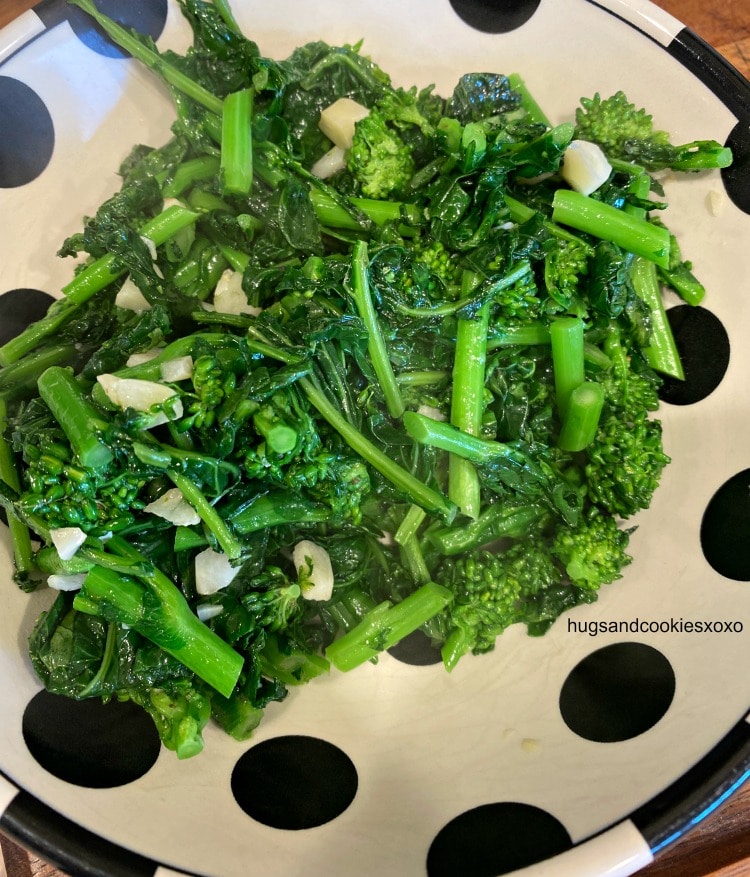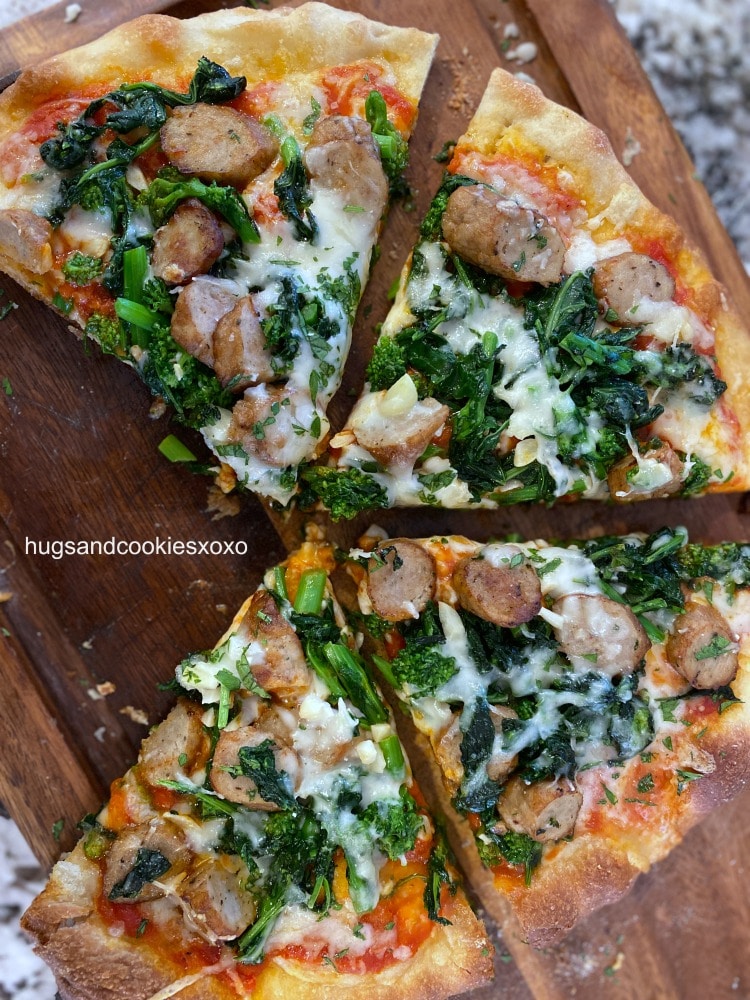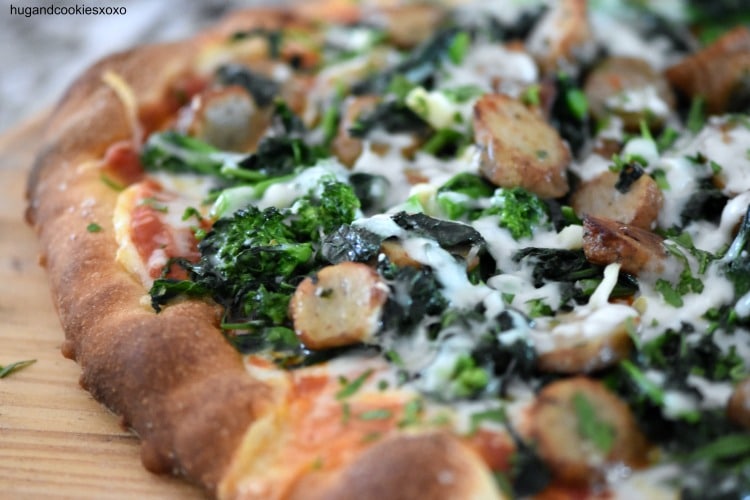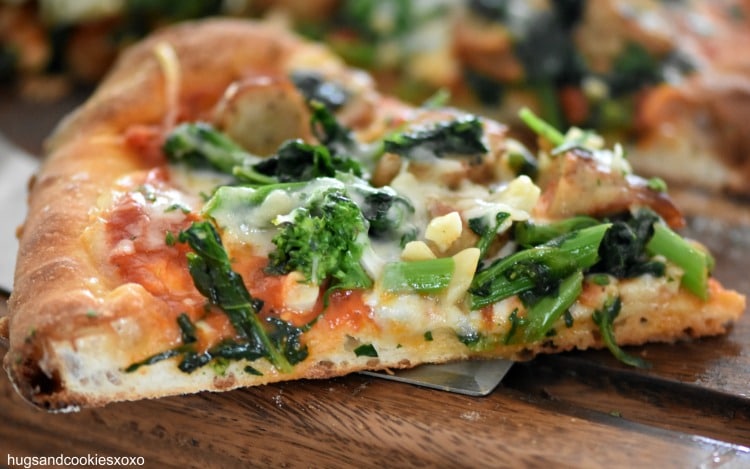 You may need:
If you want to use the amazing 24 hour pizza crust I used, click here!
For a faster dough you will love this one!

Broccoli Rabe and Sausage Thin Crust Pizza
Ingredients
1-2 heads broccoli rabe (I used 1 but will use 2 next time!)
1 -2 T. olive oil
5 garlic cloves, chopped
6 precooked small sausage links (grill them yourself or Jimmy Dean), cut on a diagonal
½c-1c. Rao's marinara sauce
shredded mozzarella cheese (I shredded Polly-O)
combination of shredded cheeses, (provolone, asiago, fontina, parmesan: I buy this at Trader Joes)
parsley, chopped for garnish
Instructions
Preheat oven to 500 degrees with a stone on the rack. Position rack on second highest position.
Bring a pot of water to a boil.
Cut off bottom stems from broccoli rabe.
Blanch broccoli rabe 30 seconds and then transfer the broccoli rabe to a bowl of ice water to stop cooking.
Drain in a colander and then dry on paper towels. Cut into 2 inch pieces.
Heat olive oil in skillet over medium.
Add garlic for 30 seconds.
Toss in broccoli rabe for 1 minute and remove to a plate.
Sprinkle on kosher salt.
In the skillet, saute the sausage 2 minutes and remove.
Prepare pizza dough by docking the bottom and brushing with olive oil and a sprinkle of salt.
Prebake crust 10 minutes.
Remove from oven.
Sprinkle on a little mozzarella cheese, then sauce, broccoli rabe and sausage. Top with more mozzarella and some of the cheese blend.
Bake 10 more minutes, remove and garnish with parsley and a sprinkle of salt.