Broiled Chicken with Balsamic Salad
This broiled chicken is fabulous! So moist, so juicy, so worth making! No grill pan needed, no stovetop mess! Just a broiler and a pan lined with aluminum foil! I plan to make a huge batch of this and park it in the fridge for the week. The kids will love noshing on it and it's just perfect to add to salads. The picture below was not made with chipotle or paprika but next time I will add some for even more flavor and color!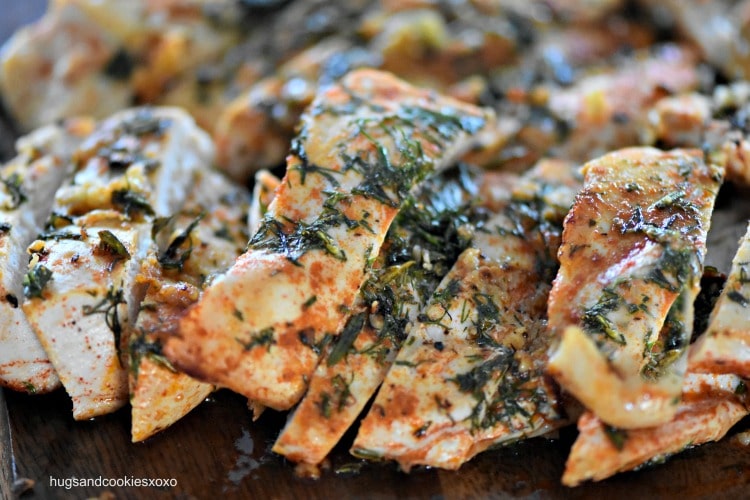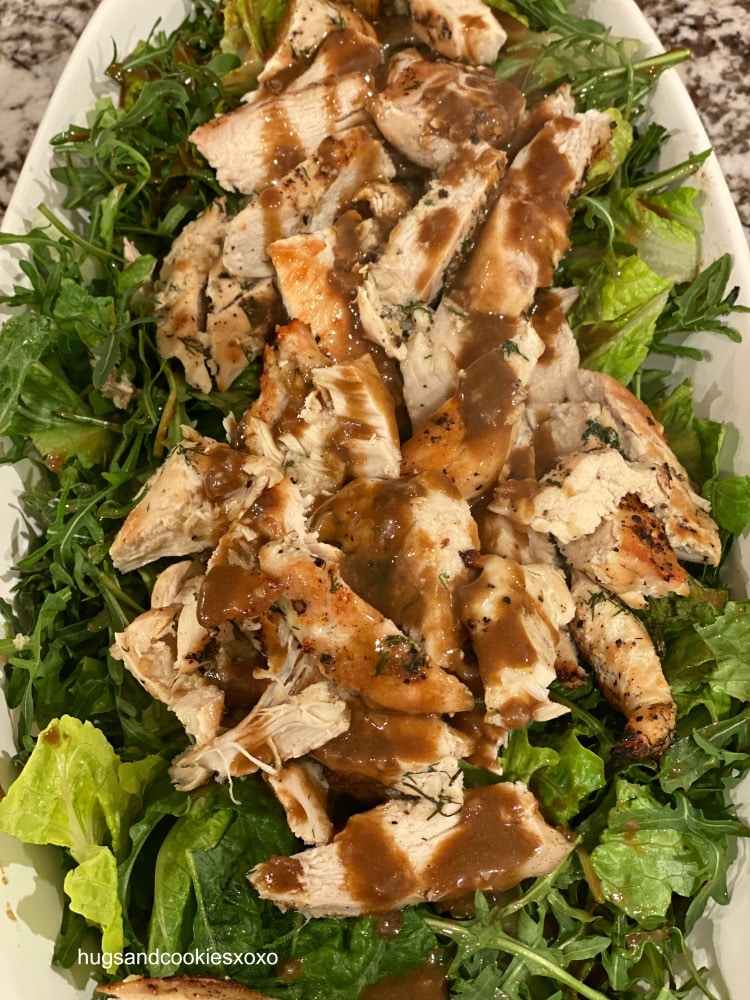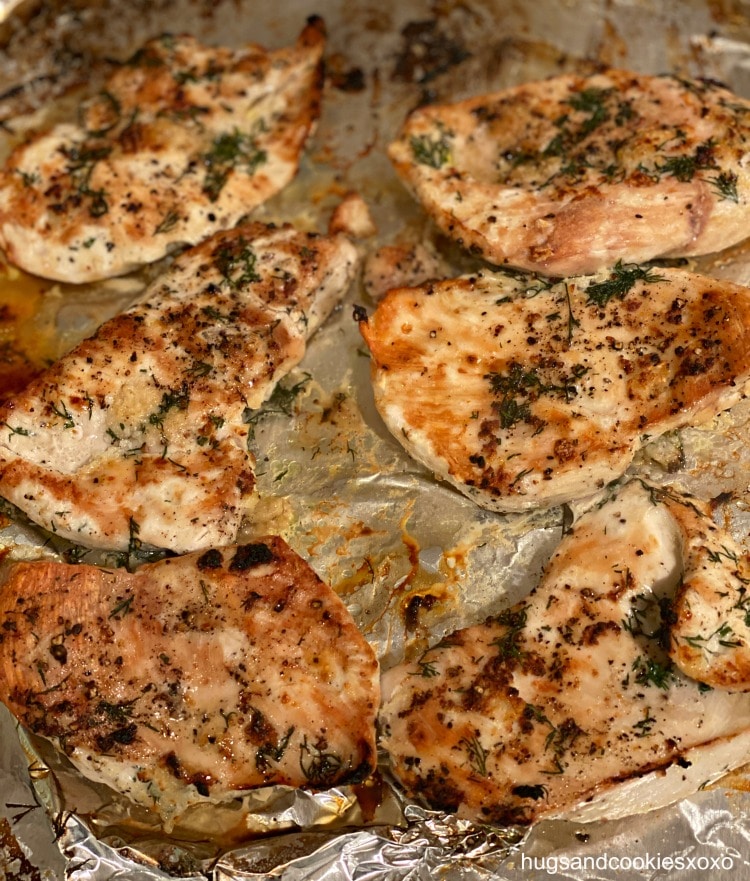 Broiled Chicken with Balsamic Salad
Ingredients
6 chicken breasts
olive oil
salt/pepper
ground chipotle (optional) or paprika (optional)
handful of fresh dill, chopped
8-10 garlic cloves minced
arugula or romaine for salad
dressing
¾ cup olive oil
¼ c. good quality balsamic
2 cloves fresh garlic, chopped
1½ T. dijon mustard
Instructions
Line a jellyroll pan with aluminum foil.
Preheat broiler to high.
Pound chicken breasts to flatten/tenderize a bit (not too thin)
Drizzle a drop of oil and rub on each chicken piece.
Add salt/pepper and chipotle or paprika if using.
Add dill and garlic.
Flip chicken and do same on other side.
Let sit a bit if you have time.
Broil 5 minutes on each side.
Slice and lay on top of arugula or romaine
Dressing
Whisk all together and pour over chicken and lettuce.
Chicken method adapted from 
Cravingtasty.com