Cadbury Egg Chocolate Chip Cookies
Have extra Cadbury mini eggs? This recipe is for you!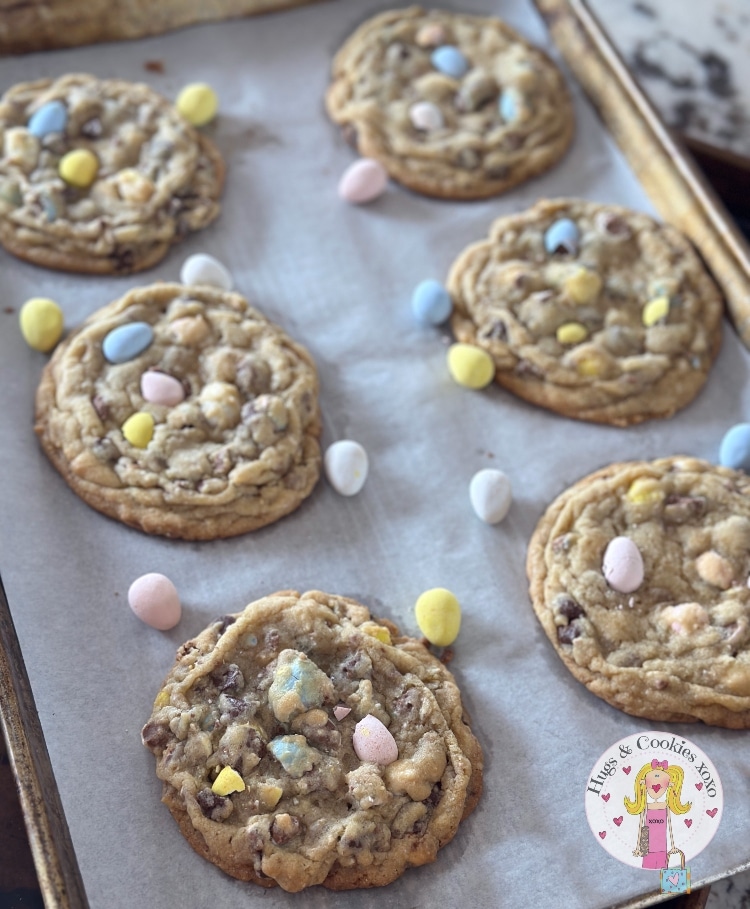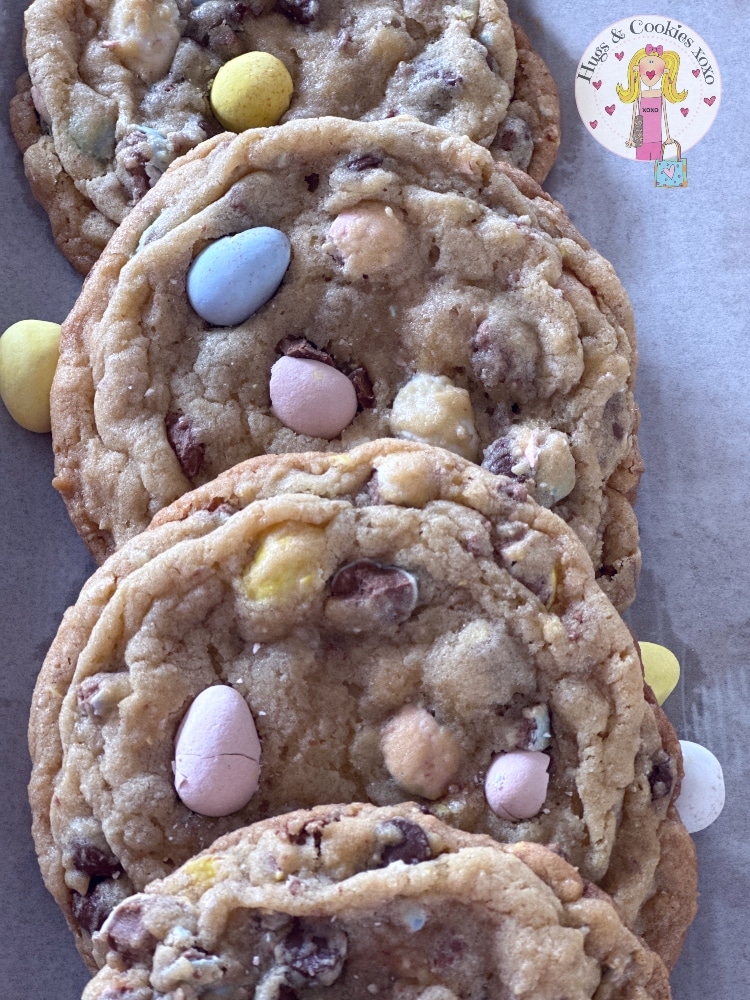 Cadbury Egg Chocolate Chip Cookies
Ingredients
½ cup salted butter
½ cup light brown sugar
⅓ cup granulated sugar
1 egg
1½ tsp vanilla extract
1½ cup all purpose flour
1 tsp baking powder
½ tsp baking soda
½ tsp salt
1 cup Cadbury Mini Eggs, lightly smashed
½c- ¾ cup semi sweet chocolate chips (we like them less chocolatey so used ½c.)
Instructions
Preheat oven to 350 degrees and line a cookie sheet with parchment paper
Beat butter and sugars.
Add vanilla and egg.
Add flour, baking soda, baking powder and salt to form your cookie dough.
Fold in candy eggs and chips.
Weigh into 104 gram sized balls and bake approx 15 mins.
Let cool on sheet and press in extra chopped eggs on top to look pretty.
Adapted from Salt, Sugar, Flour Bakery