This is ridiculous, scrumptious and should be illegal! Luckily, they are not….so grab some krispy kreme donuts and get your s'mores on!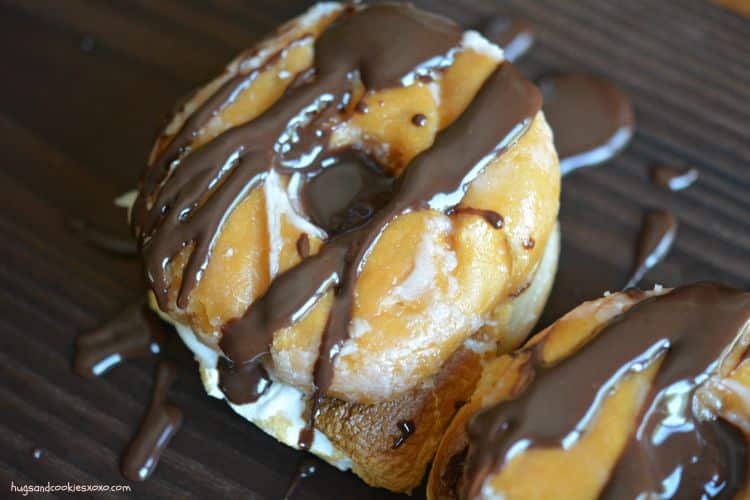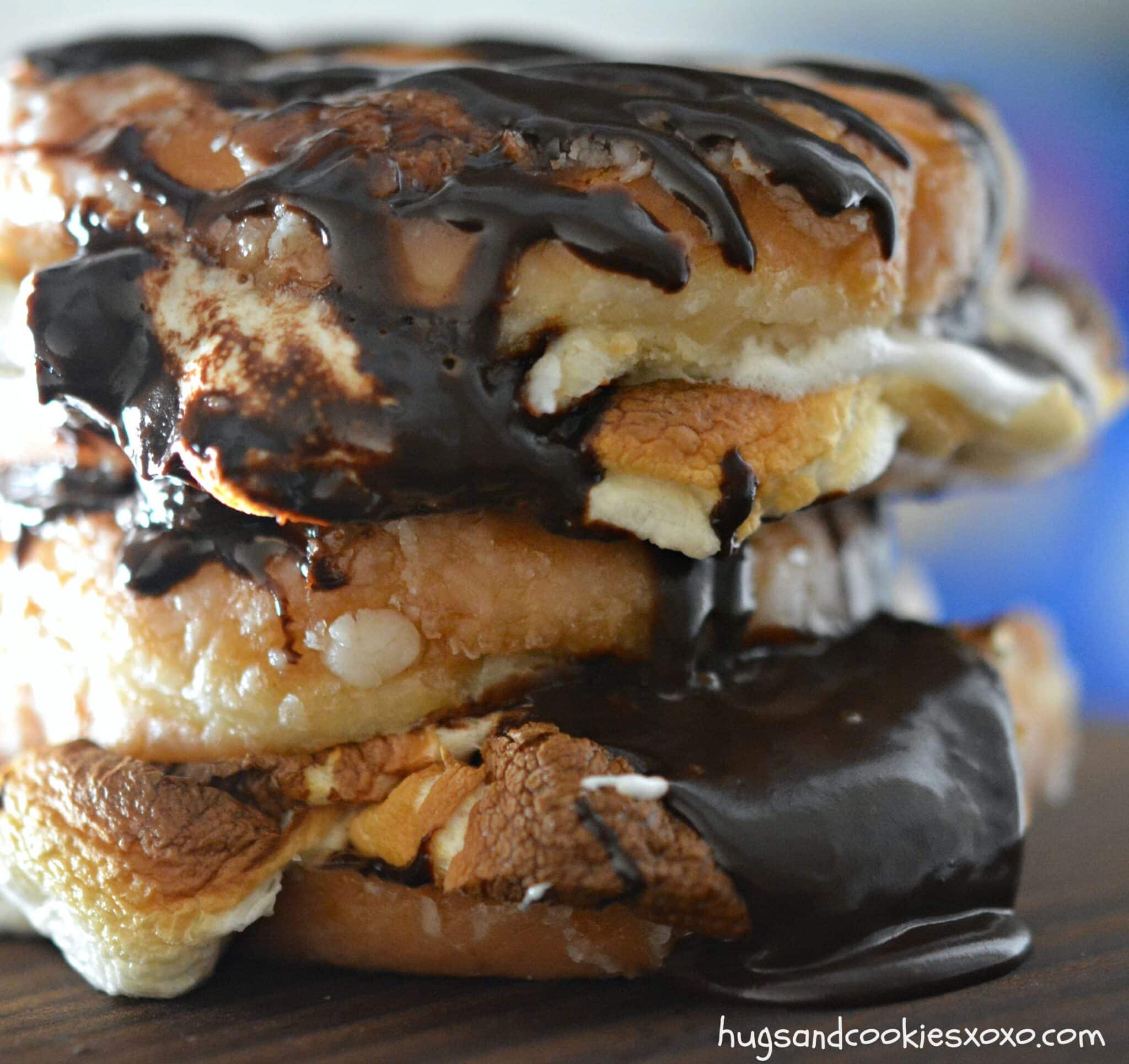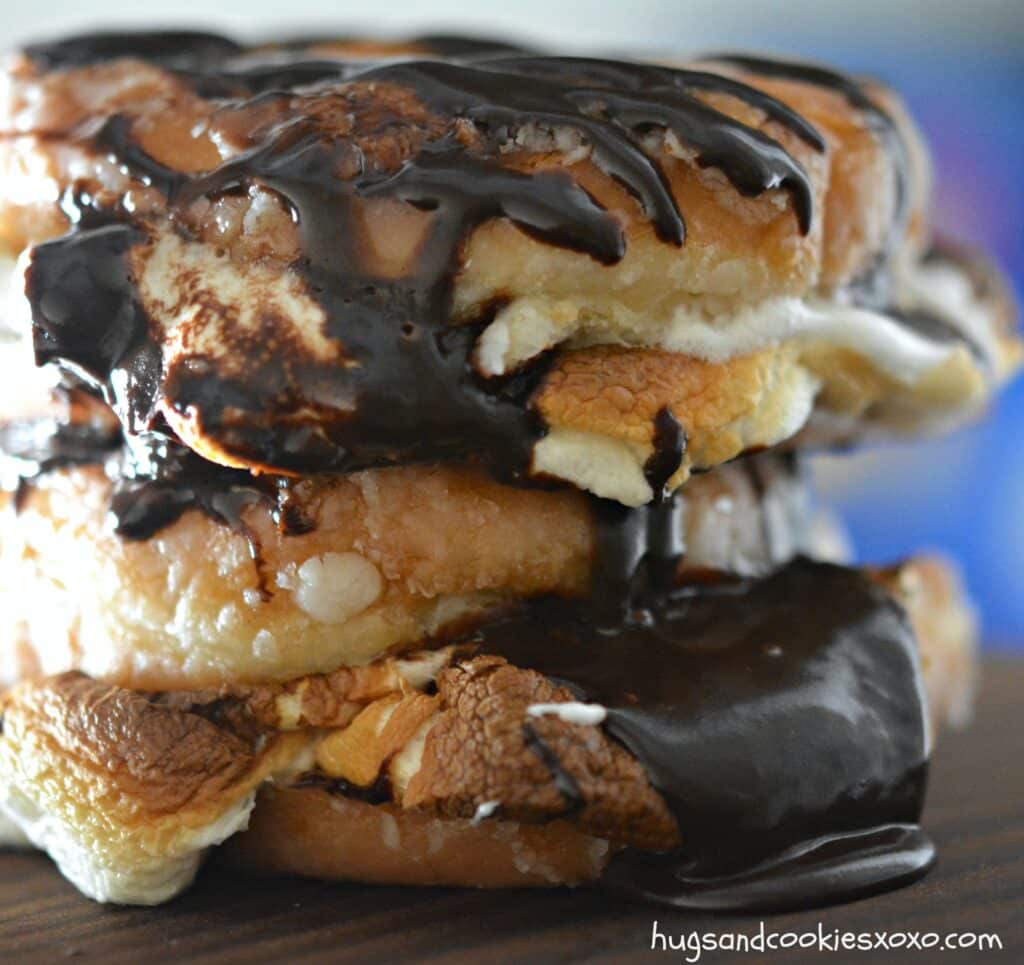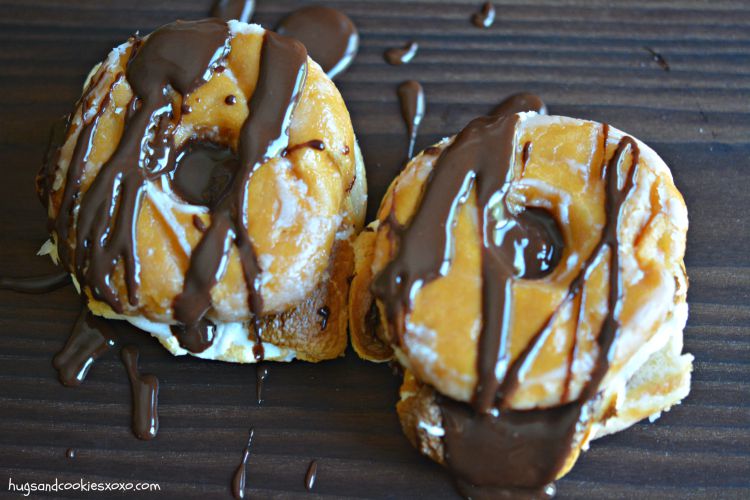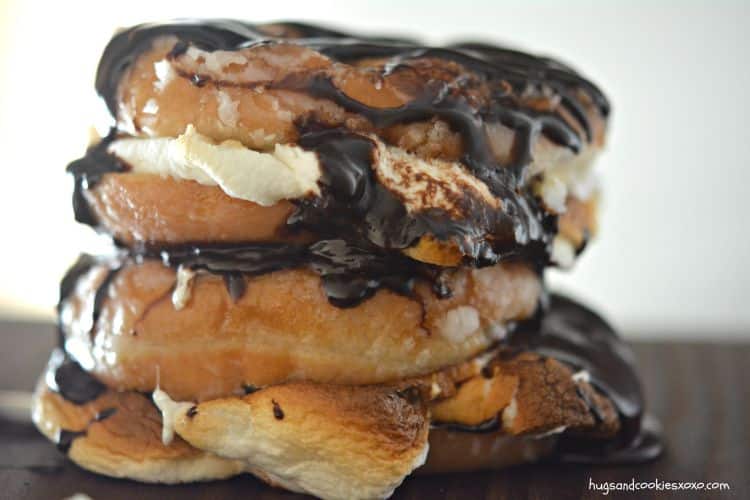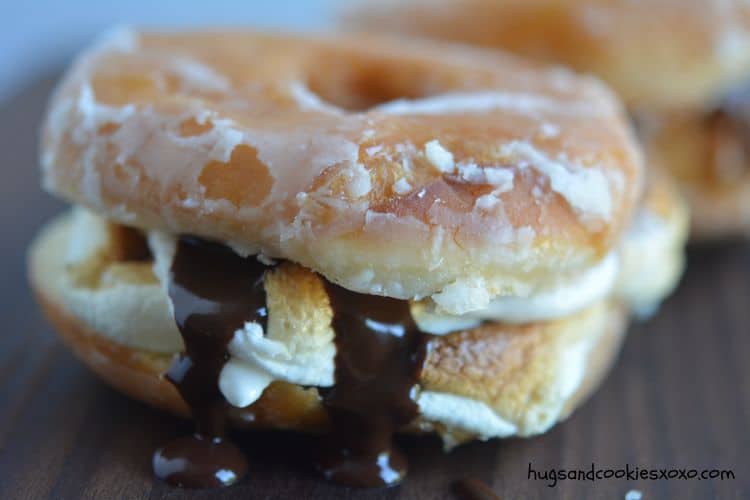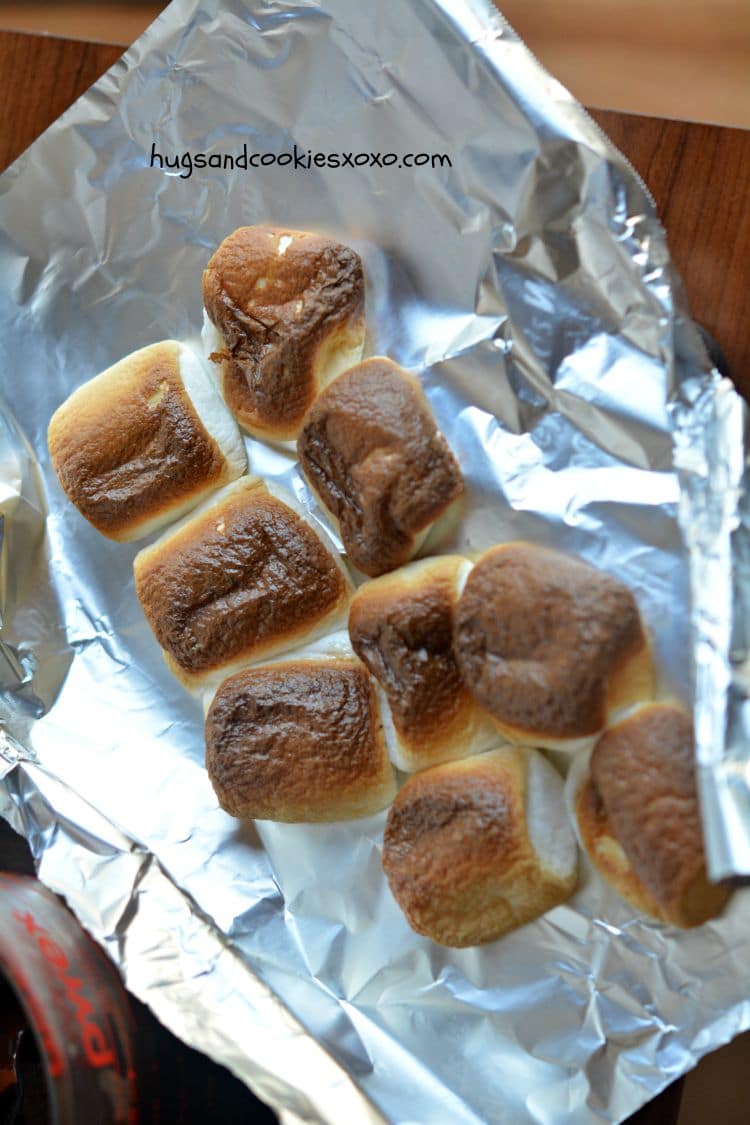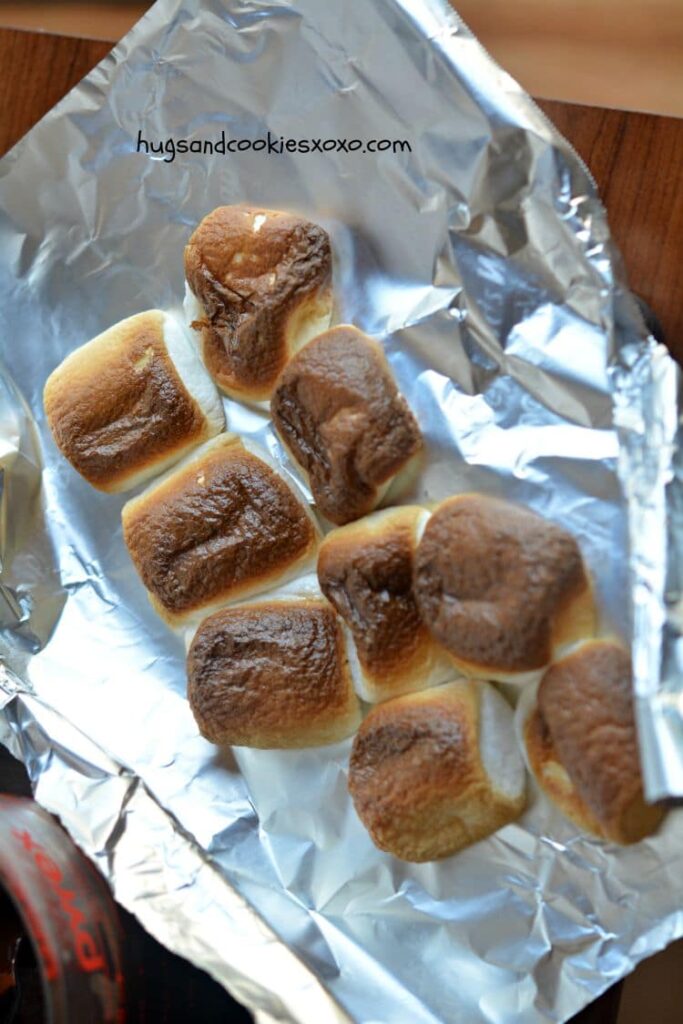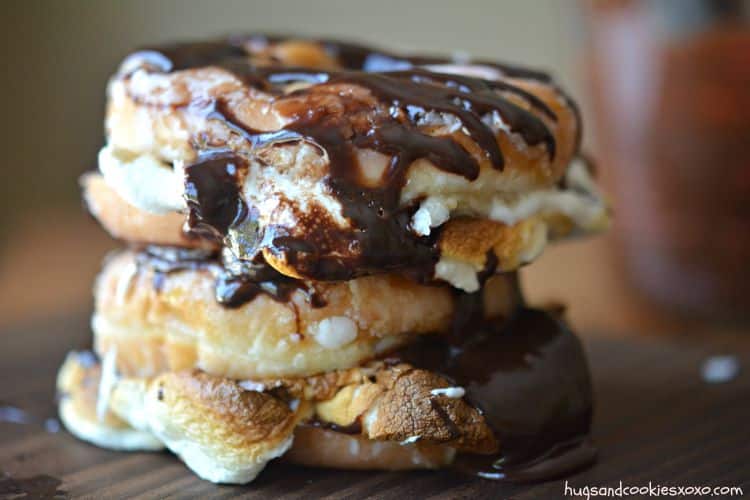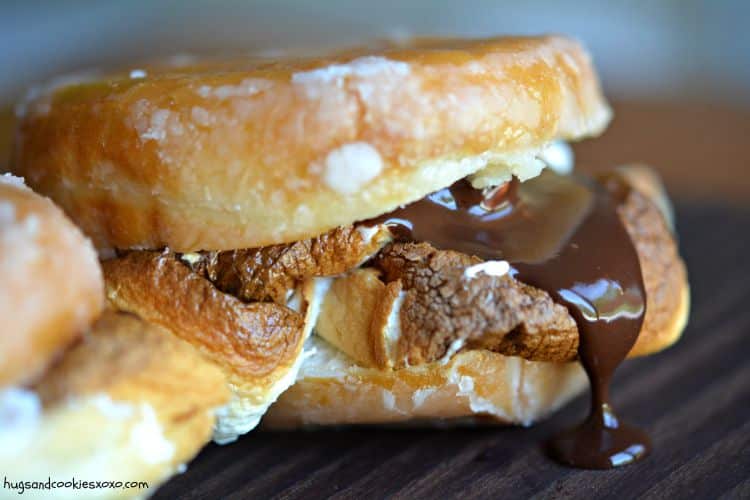 You'll Need:
Krispy Kreme S'mores
Ingredients
2 Krispy Kreme Glazed Doughnuts
Ganache
¼ cup heavy cream,
6 ounces semi sweet chocolate (Bakers worked well here)
Marshmallows
Instructions
Ganache
Heat the cream until it is hot.
Pour it over the chocolate in a heat proof bowl and let sit 2 mins.
Stir smooth.
Pop in freezer to thicken just for a few minutes.
Broil Marshmallows on a nonstick foil lined cookie sheet for a few minutes until browned-don't walk away and keep a close eye!
Assembly
Slice doughnuts in half.
Lay on some marshmallows and ganache to create doughnut s'mores sandwiches!
Serve extra ganache on the side.
Inspired by Oh, Bite It
……check out her blog for other fabulous and over the top yummy ideas!