These Candy Corn Cutie Pretzels were made using Chocoley's milk chocolate and white chocolate bada bing melts! Nut-free and gluten-free make them the perfect choice for a classroom treat! Start with a pretzel, dip it in the milk chocolate, add a white chocolate drizzle, pop on some sprinkles and sugar candy candy corns for this cute treat! My son had fun helping and we know his first grade friends are going to love them!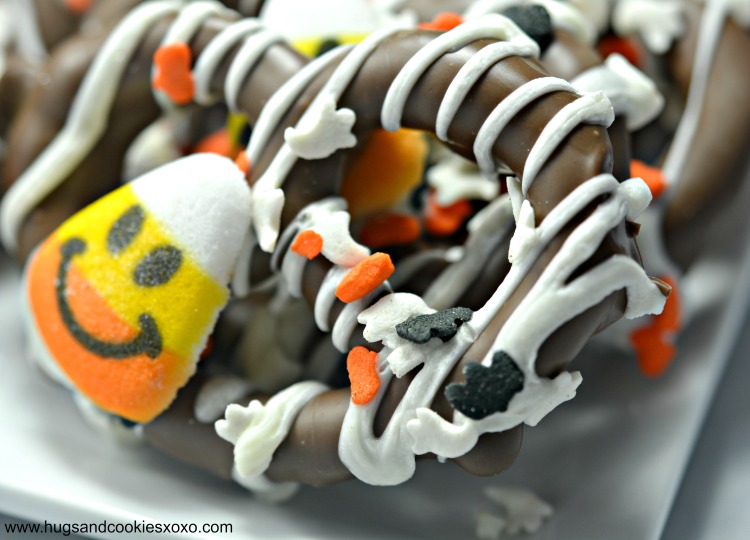 Look at that chocolate coating! Smooth and delicious!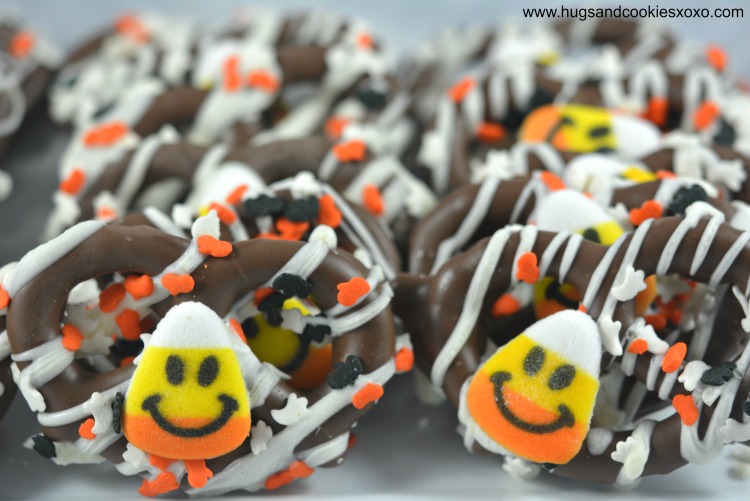 Those candy corn cuties will make every kid smile!
I used a new tool for drizzling this time. It rocked! Check it out here!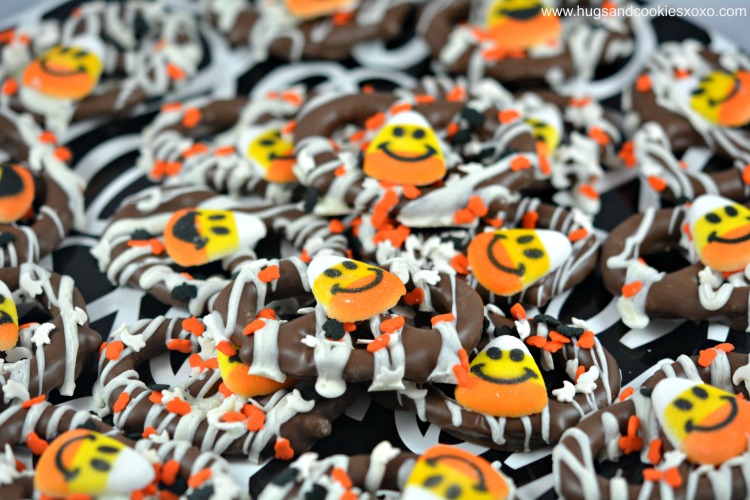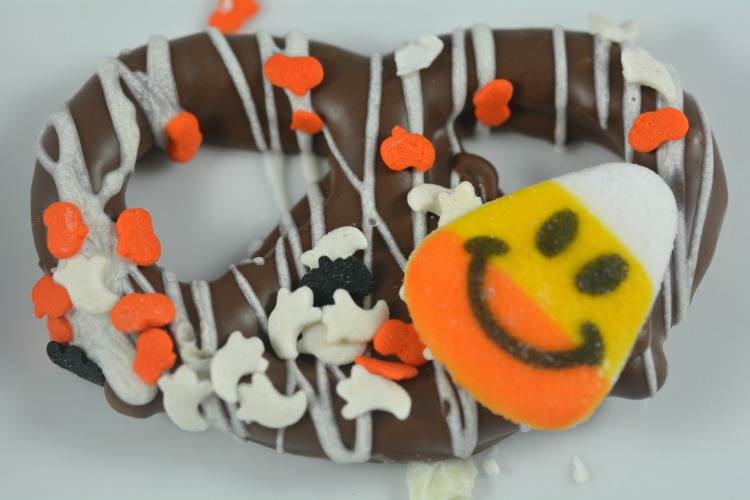 You'll Need:
Candy Corn Cutie Chocolate Pretzels
Ingredients
Bada Bing milk chocolates
Bada Bing white chocolates
sprinkles
sugar candies
Instructions
Melt chocolates gently.
Dip pretzels and lay on wax paper. Let set.
Add white chocolate drizzle, sprinkles and sugar candies.
Pop in fridge 10 minutes or until set.