My friend Lori made these for my Cookie Party Dec 2016 and now they are one of my basic staple cookies. The only change I made was to use homemade salted caramel but when short on time, jarred caramel sauce would be perfect! Lori used the jar and they were the hit of the party! Now they aren't called butter bars for nothing! LOL  These are loaded with butter but you will only be eating a small square so don't even think about it! This recipe makes a TON….you can share with all of your friends and colleagues! This recipe comes from Domestic Rebel who adapted it from  the cookbook Sticky, Chewy, Messy, Gooey Cookbook. I own this cookbook and it is fabulous! You can check it out here. Caramel butter bars with chocolate chips are pretty fabulous! Hope you love them, too!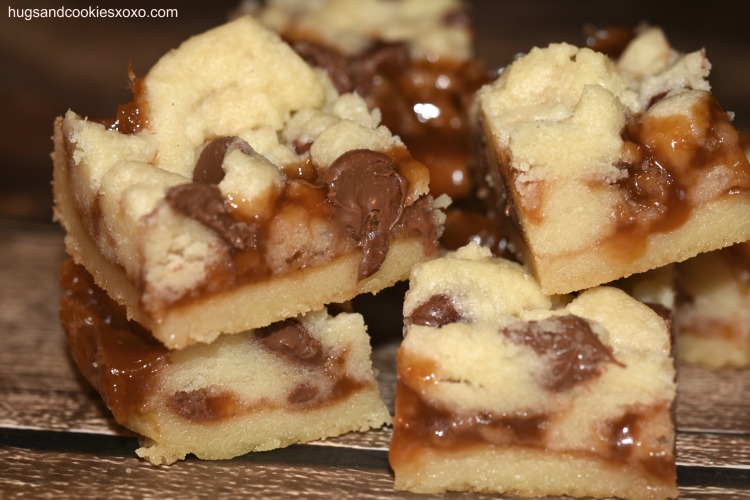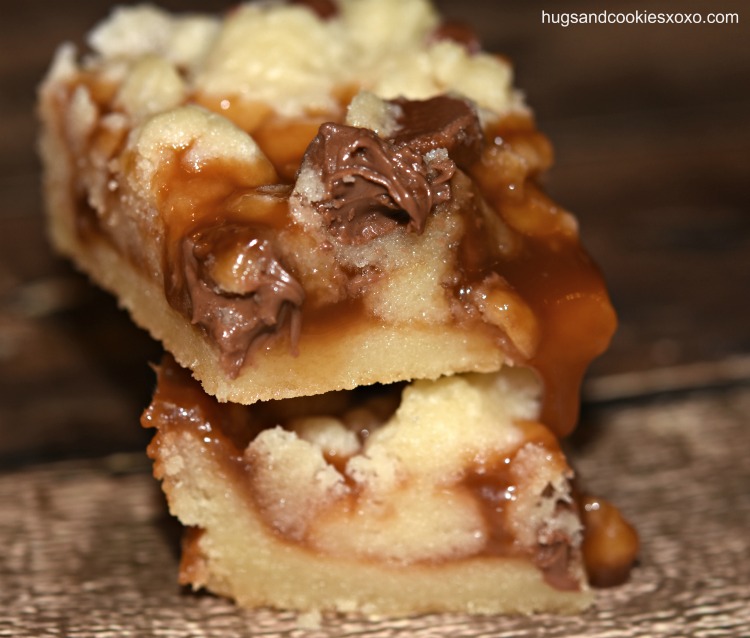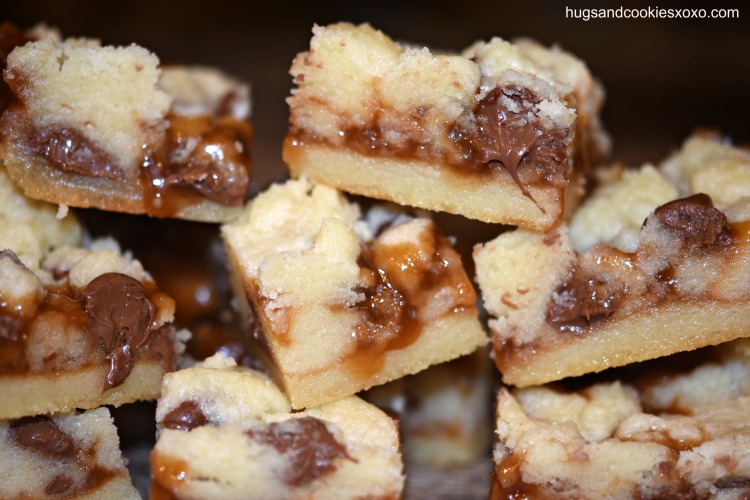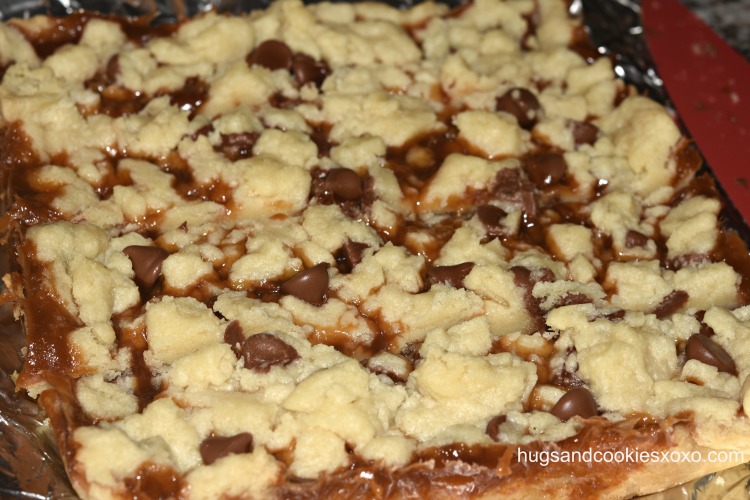 You'll Need:
nonstick foil-best invention ever!

Caramel Butter Bars with Chocolate Chips
Ingredients
2 cups (4 sticks) butter, softened
1 cupsugar
1 ½ cups powdered sugar
1 Tablespoon vanilla extract
4 cups flour
11.5 ounce jar salted caramel sauce (Or use my homemade salted caramel)
Milk chocolate chips (about ½ cup, optional)
Instructions
Preheat oven to 325 degrees F.
Line a 13x9" baking pan with nonstick foil.
Beat butter and sugar until creamy.
Add powdered sugar and vanilla.
Add flour to form your dough.
Press half in the bottom of the pan.
Add chips to rest of the dough and chill.
Bake the crust for 15 minutes.
Remove from the oven and pour the caramel evenly into the crust.
Crumble the rest of the dough on top.
Bake 25-30 minutes. Middle may be jiggly still.
Remove and cool.
Cut into bars!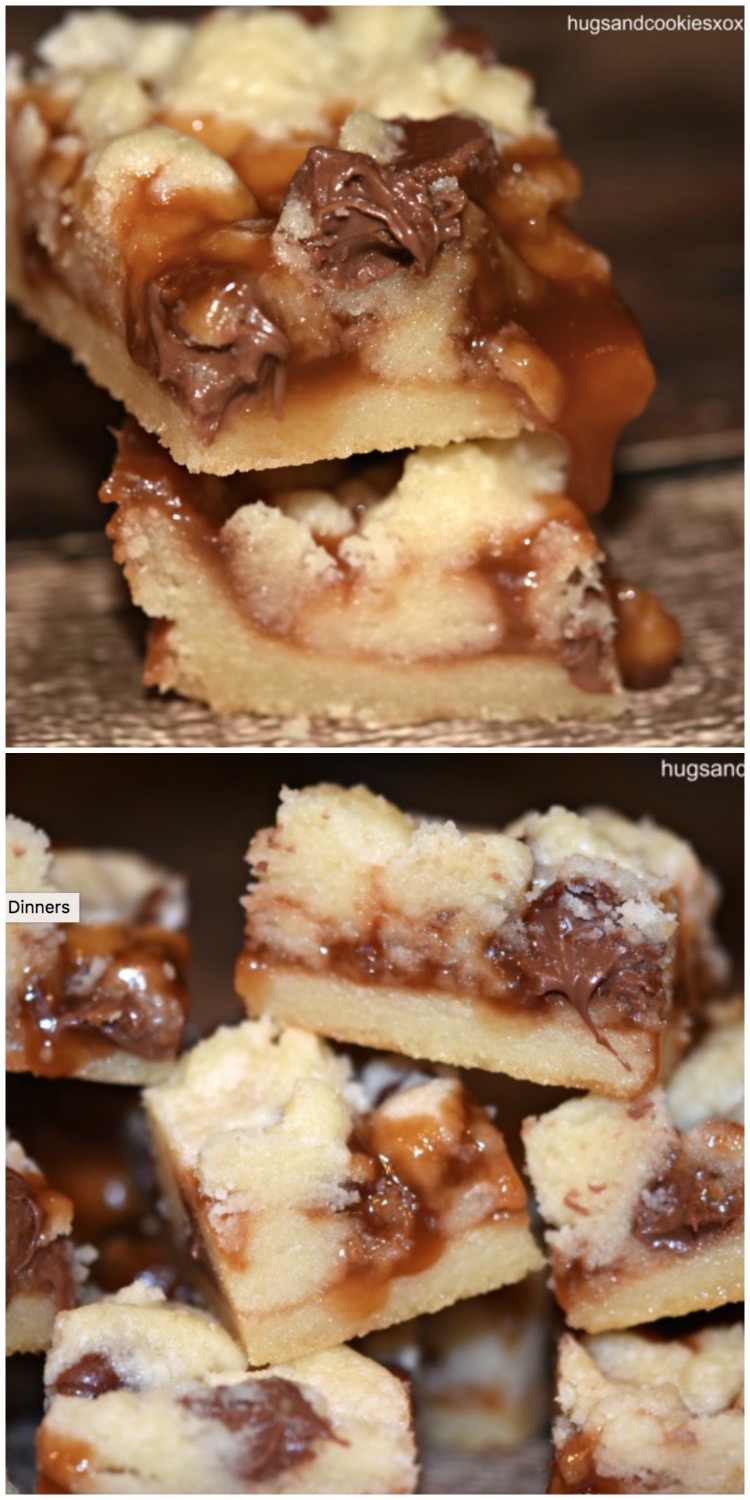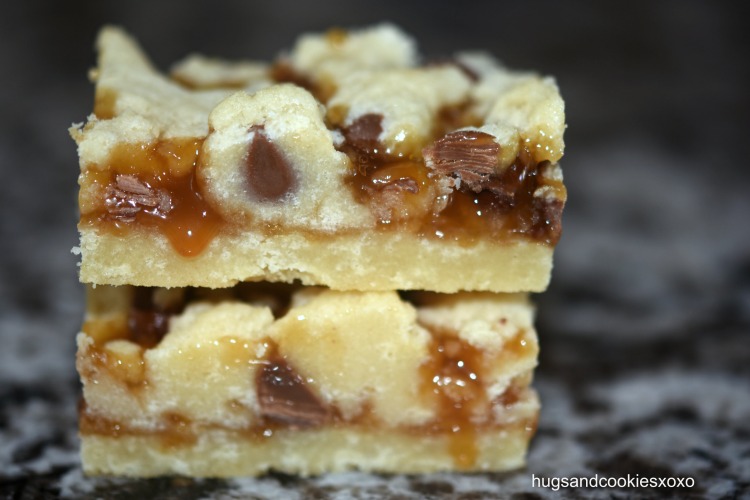 You May Love These, Too! XOXO