Have you tried making a cauliflower pizza crust yet? What are you waiting for? The benefits include: a gluten free pizza option, healthier and less calories. You can be so creative with your toppings, too! This time I skipped the sauce and three on some broccoli sauteed first with oil and garlic. Yum!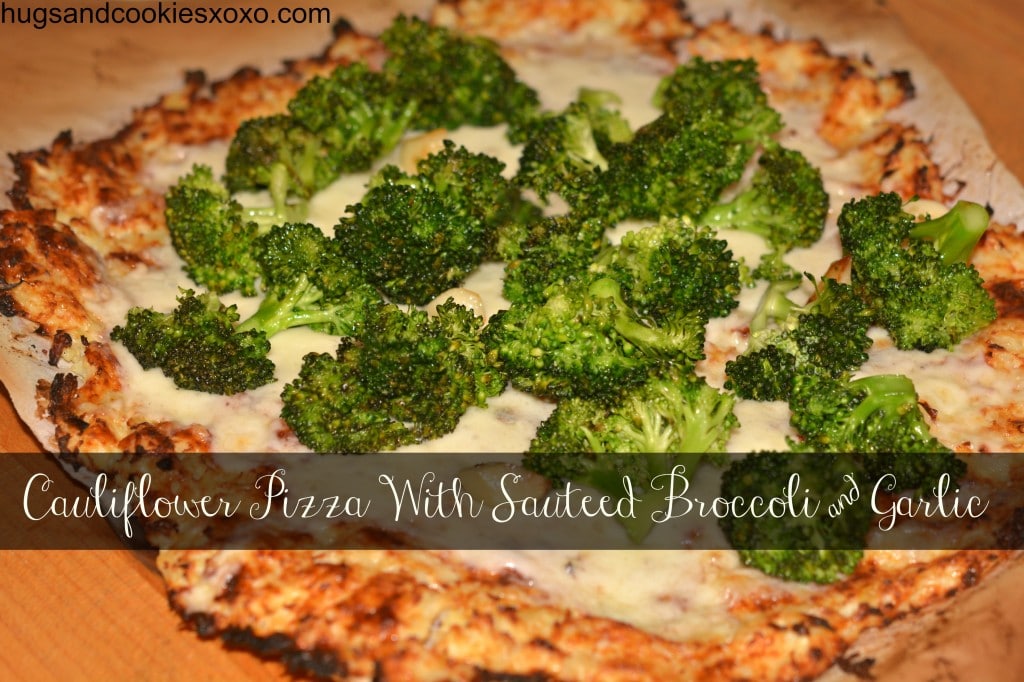 CAULIFLOWER PIZZA CRUST1 cup cooked, riced cauliflower
1 egg
1 cup mozzarellA cheese, shreddedMORE SHREDDED CHEESE PLUS ANY TOPPINGS YOU LIKE-I sauteed fresh broccoli in avocado oil and fresh garlic.

Preheat oven to 450 degrees F.SECRET IS IN GREASING YOUR PARCHMENT VERY WELL. PAM SPRAY DID NOT WORK WELL ENOUGH FOR THIS. GENEROUSLY OIL A ROUND PIECE OF PARCHMENT WITH OIL AND WIPE OFF EXCESS SO IT DOESN'T LEAK OFF SIDES IN OVEN.In a medium bowl, combine cauliflower, egg and mozzarella. Press evenly on the parchment.I baked mine directly on a pizza stone at 450 degrees for 12-15 minutes (15-20 minutes if you double the recipe).
Place under a broiler at high heat just until cheese is melted!
Remove the pan from the oven. To the crust add cheese and return to the oven just a few minutes until melted. Remove from the oven and top with your broccoli and garlic. Enjoy!