Chilean Sea Bass Gremolata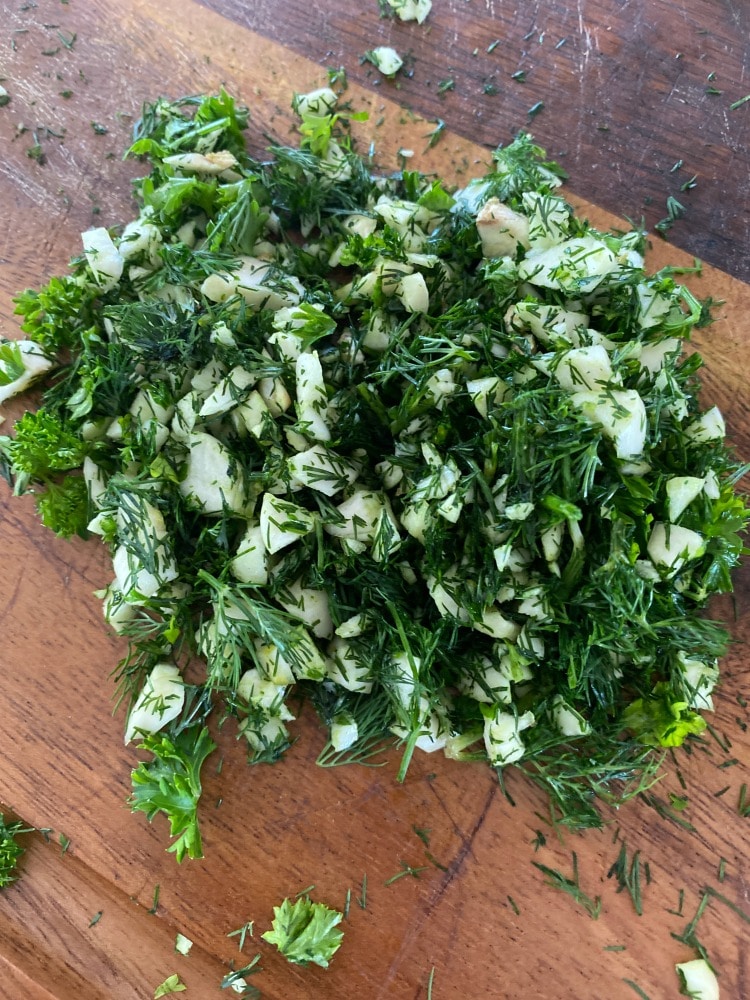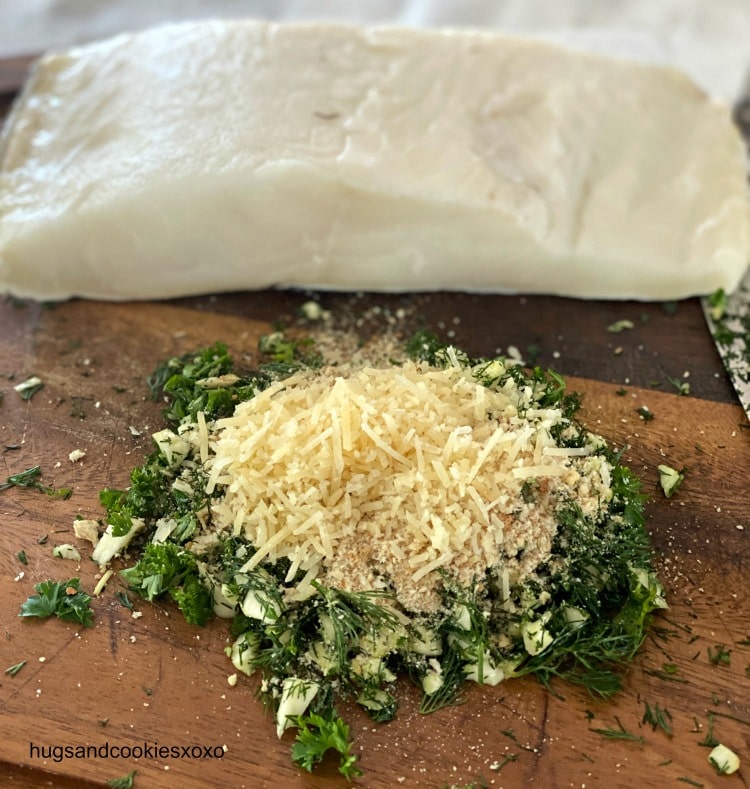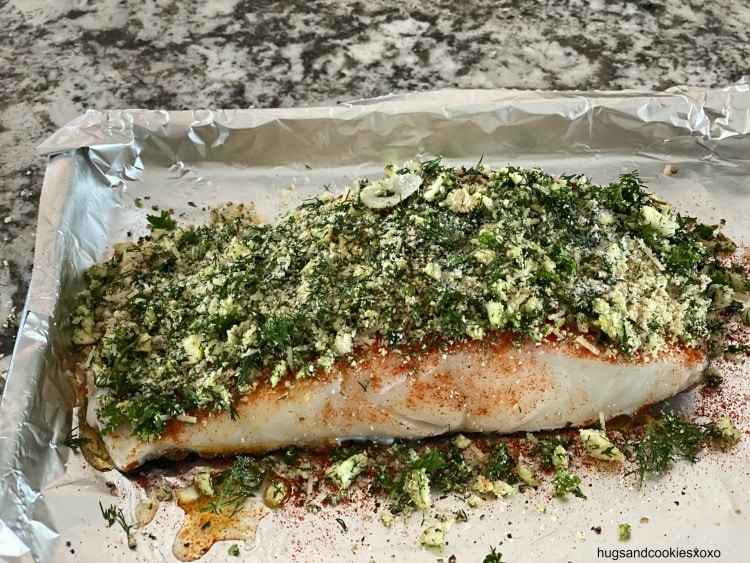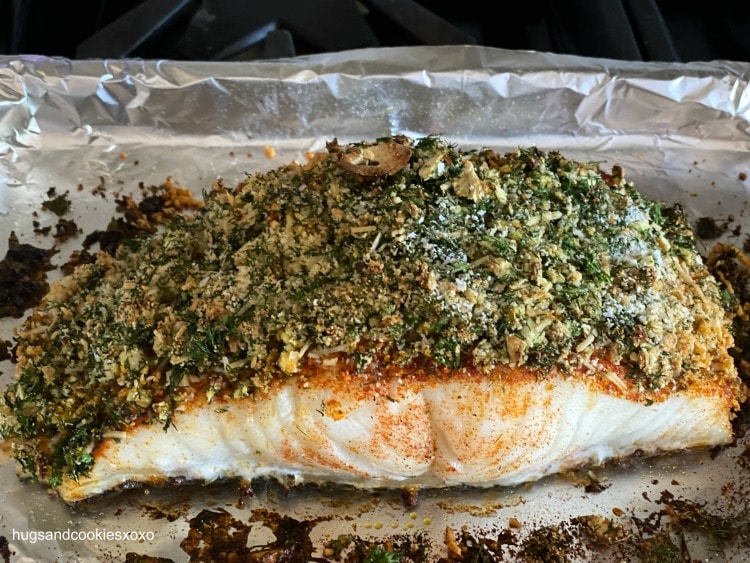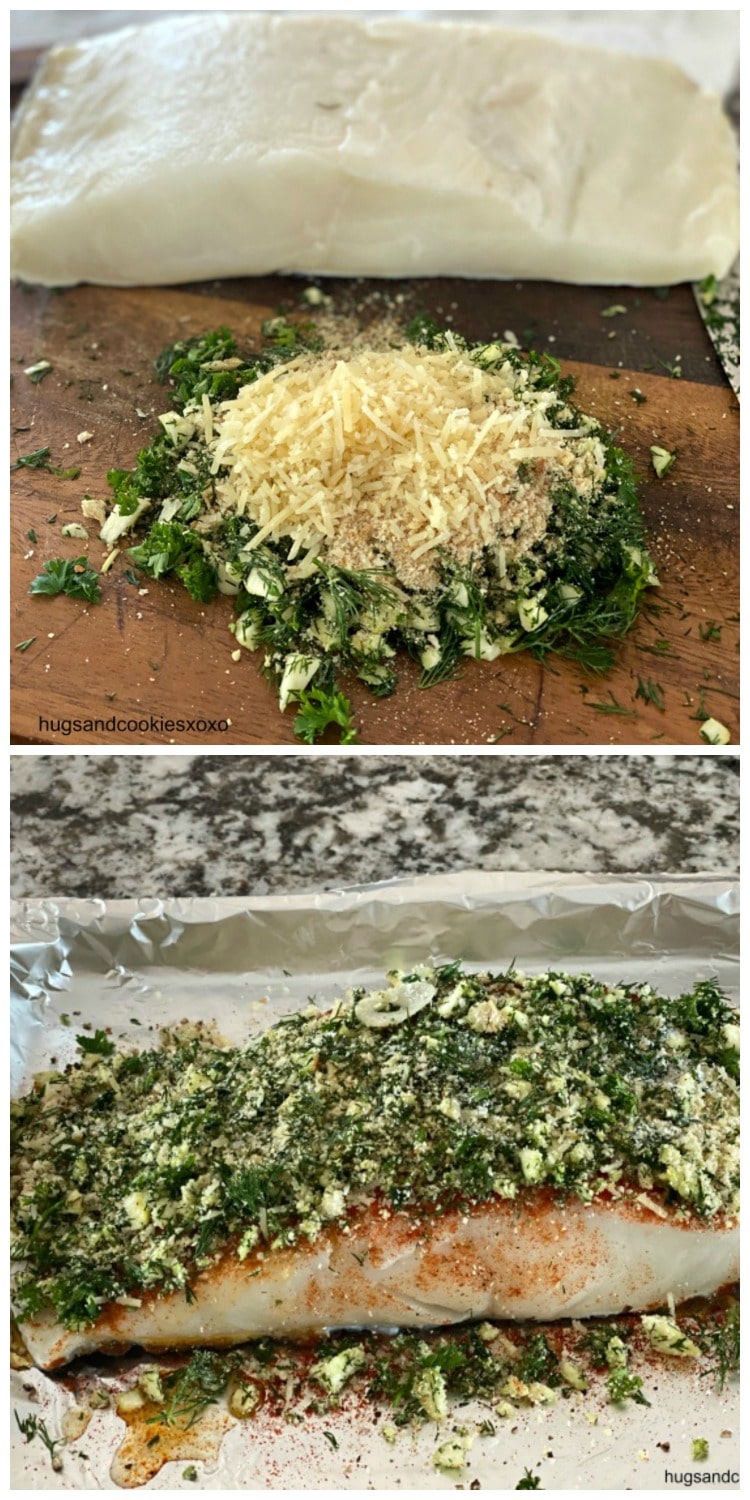 Chilean Sea Bass Gremolata
Ingredients
1 pound Chilean sea bass
salt, pepper, paprika to taste
¼ c. Italian-style dry bread crumbs
2 T. parmesan cheese
¼ c. chopped fresh parsley
2 T. chopped fresh dill
4 garlic cloves, chopped
1 T. melted butter
1 T. olive oil
Instructions
Very generously season the sea bass with salt, pepper and paprika!
Combine and chop together the parsley, dill and garlic.
Mix in bread crumbs and cheese.
Pour melted butter on fish and pat on the herb/crumb mixture.
Bake 425 until cooked through, 20-25 mins.
Drizzle with olive oil and salt before serving!
I then flaked it and served over cobb salads!
You May Love These, Too! XOXO