I hope everyone had a beautiful Thanksgiving with your friends and family. I started a tradition of adding a chocolate cornucopia to our dessert table! I used a 3-d mold that I found on amazon here.
My youngest son and I made all of the turkey themed treats together on Thanksgiving eve. Another fun tradition! You can find the directions for the turkey treats here and here.
Definitely think about adding a chocolate cornucopia to your next Thanksgiving feast!
updated pic 2021: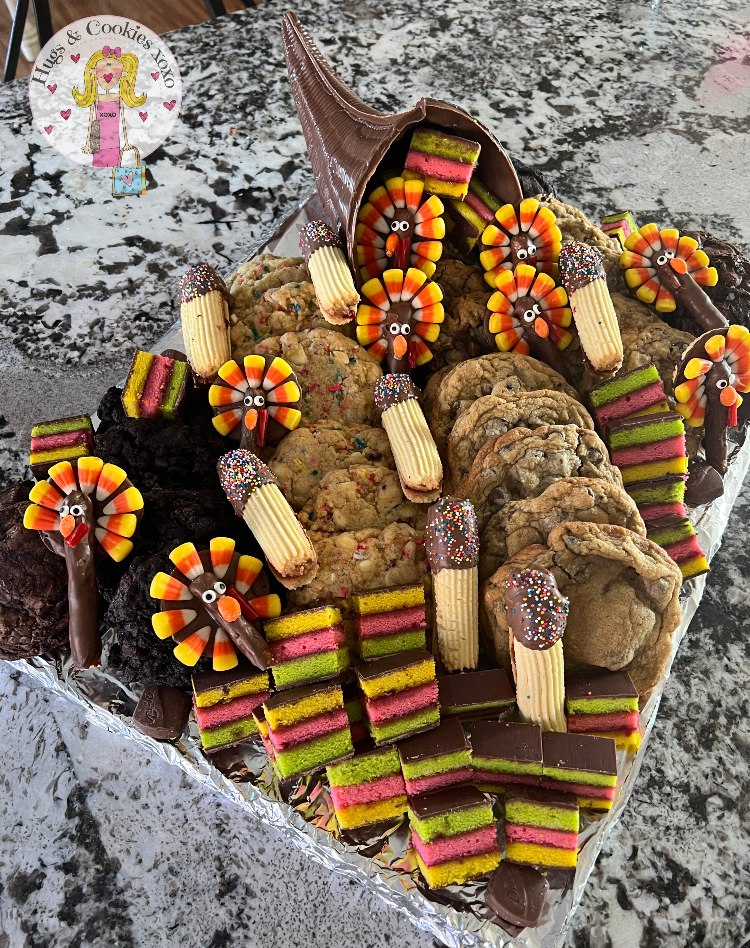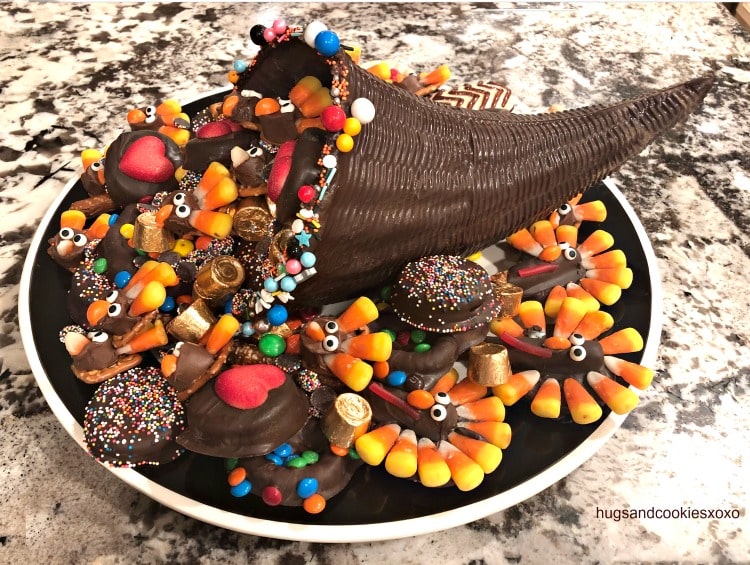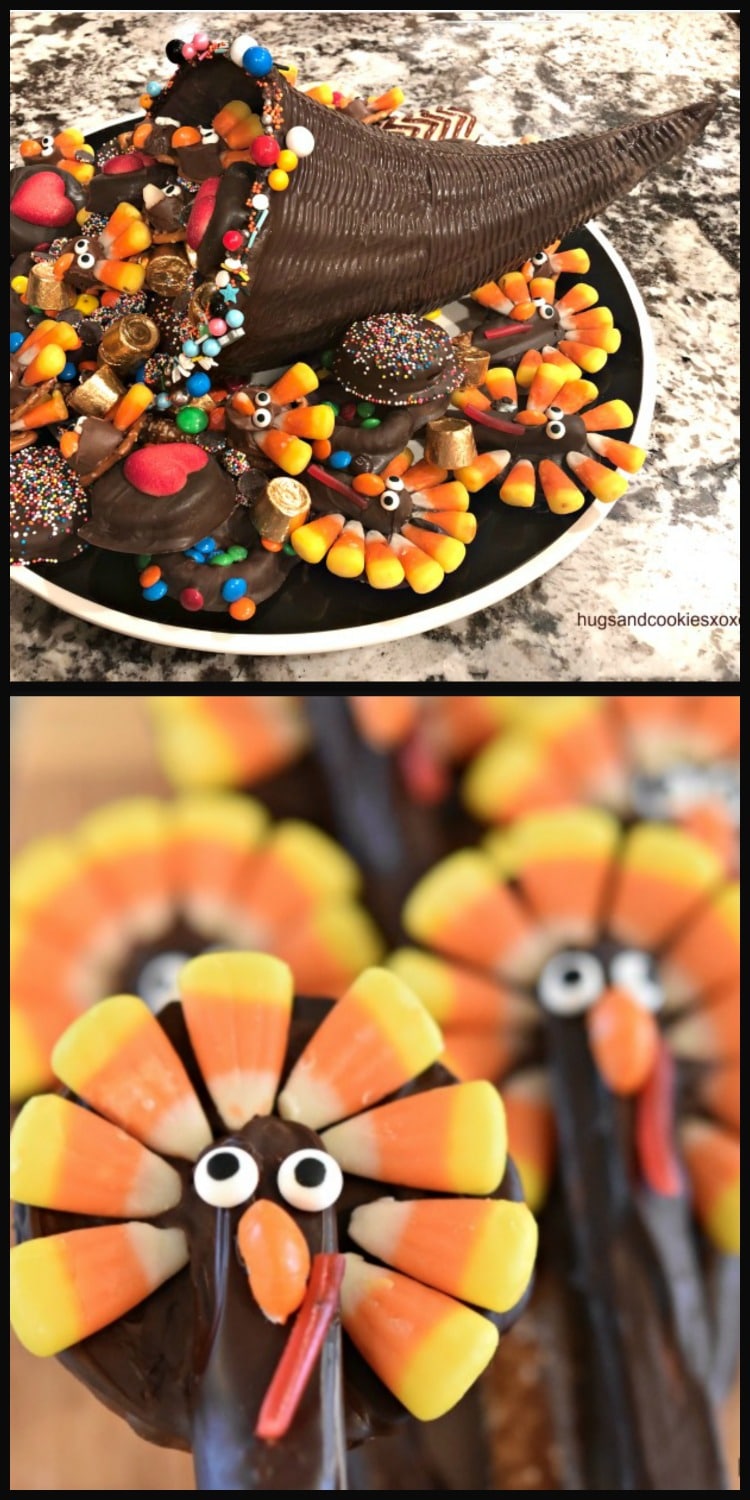 You May Love These, Too! XOXO